« Sun. Morning Open Before The Book Thread Thread [OregonMuse]
|
Main
|
GOP Senators: We're Kind Of Tired Of All The Focus On ObamaCare So Let's Give The Media And The Democrats Something To Attack Us On »
January 26, 2014
Sunday Morning Book Thread 01-26-2014: Fluff [OregonMuse]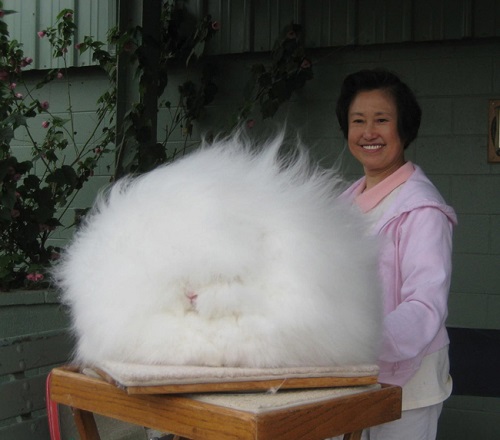 "She'll Pay For This"

Good morning morons and moronettes and welcome to the award-winning AoSHQ's prestigious Sunday Morning Book Thread.

The Unbearable Whiteness of Being
Did you know that the central theme of Mark Twain's The Adventures of Huckleberry Finn is the evil of racism? No? Well, then, you should be thankful that we have Margaret E. Wright-Cleveland of Florida State University to tell us these things. In an article that polls a number of "experts" as to what is the greatest American novel, she proclaims:
A land defined and challenged by racism, America struggles with how to understand and move beyond its history...Twain confronts American history head-on and tells us this: White people are the problem...

If the Great American Novel both perceptively reflects its time and challenges Americans to do better, Huck Finn deserves the title. Rendering trenchant critiques on every manifestation of whiteness, Twain reminds us that solving racism requires whites to change.
Now it's obvious that Margaret E. Wright-Cleveland of Florida State University very much believes this. But I thought it would have been taught in Crit. Lit. 101 not to read your own attitudes and beliefs back into authors who lived in earlier centuries and most likely had different assumptions and modes of thinking due to living in a culture different than ours. Otherwise, objective meaning is lost and books become nothing but Rorschach ink blots upon which you merely project your own prejudices and fears.
The education writer E. D. Hirsh is best known for for his book on cultural literacy, but he is also the author of an earlier work, Validity in Interpretation, which lays out a systematic and detailed defense of the idea that the meaning of the text is determined solely by the intent of the author. It's written more for an academic than for a popular audience, so it can be a bit dry, but if you stick with it, it's quite good.
Now, I'm sure that Margaret E. Wright-Cleveland of Florida State University would no doubt argue that what she said was in fact Twain's intended meaning. But if I were to read a book and conclude that an author who lived many years before me somehow had managed to have beliefs that coincide exactly, 100% with mine, shouldn't that give me pause? Shouldn't I be even the least bit skeptical? Like that silly biography I mentioned a couple of weeks ago that populated Norman Rockwell's paintings with all manner of sexual sub-texts that every viewer and art critic somehow had missed until she came along and pointed them out to us, there's no end to the foolishness you can get into once you sacrifice objective meaning and substitute your own.
The New Republic actually has a pretty good article you can read on a similar theme:
Proust was a neuroscientist. Jane Austen was a game theorist. Dickens was a gastroenterologist. That's the latest gambit in the brave new world of "consilience," the idea that we can overcome the split between "the two cultures" by bringing art and science into conceptual unity—which is to say, by setting humanistic thought upon a scientific foundation.That's the latest gambit in the brave new world of "consilience," the idea that we can overcome the split between "the two cultures" by bringing art and science into conceptual unity—which is to say, by setting humanistic thought upon a scientific foundation.
Which is kind of like substituting your own meaning for the author's. The TNR piece goes on to a scathing review of Jane Austen, Game Theorist by Michael Suk-Young Chwe, and indirectly, Proust Was a Neuroscientist by Jonah Lehrer.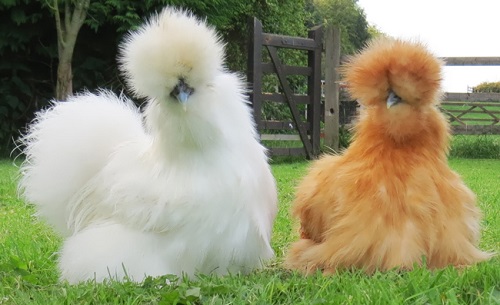 "Yeah, That's Right, We're Chickens and We're Bad-Ass"
Story Bleg
Thanks to all of you morons who identified the answer to last week's story bleg as "A&P" by John Updike. Commenter 'jethro bodine' wins a year of AoSHQ Premium membership for being the first. Also, special thanks to commenter 'Buck Farack, Gentleman Adventurer' who provided a link to the actual story. It's different than what I had thought, but then again, so is pretty much everything else in my life these days.

Books We've Never Read
The Federalist has compiled a list of the top ten books people lie about reading. You can read the whole article, but here is the author's list that he thinks most people lie about reading:
10. Atlas Shrugged, Ayn Rand
9. On the Origin of Species, Charles Darwin
8. Les Miserables, Victor Hugo and A Tale of Two Cities, Charles Dickens
7. 1984, George Orwell
6. Democracy in America, Alexis De Tocqueville
5. The Wealth of Nations, Adam Smith
4. Moby Dick, Herman Melville
3. The Art of War, Sun Tzu
2. The Prince, Niccolo Machiavelli
1. Ulysses, James Joyce:
To this list I would add:
0. The Bible, God and various human authors
...but that's just me. Of the 11 books on the list (he snuck two items in at entry #8), I'm ashamed to say I've only read 4 and parts of two others. But at least I haven't lied about any of them, so there's that.

Dictators' Libraries
Another article in the New Republic lists favorite books of dictators. I read it mostly because I was curious to see who TNR labeled as dictators, specifically, if they did anything stupid by including world leaders they hate, such as George W. Bush or Margaret Thatcher. But for all its faults, TNR is not "The Nation", so they didn't. And they did include that rat bastard commie Hugo Chávez, so there's that.
I'm certain, by the way, that the future Barak Hussein Obama Presidential Library will only contain two books, Dreams From My Father, and The Audacity of Hope.
Books By Morons
Moron lurker bikermailman mentioned in the comments last week that
A cob-logger at The View From North Central Idaho (good gun blog), Rolf Nelson has written a Firefly type of book, only with more libertarian thought, more splodey, and a ship's AI with PTSD. An interesting twist is that it's written in a screenplay format. He'd put out chapters mostly daily when it was coming together and we goaded him into bookifying it. He got it edited so it avoids many of the first timer problems. *Very* Moron friendly.
From the Amazon blurb:
Helton Strom is a just guy between contracts when he runs afoul of officialdom and pirates. He is left with nothing but the clothes on his back, not even citizenship to his name. Is the ancient, broken down military surplus starship and the young lady living aboard it the key to a bright future, or will his repairs and new mercenary friends reawaken the demons lurking in the ship's murky and lethal past to come back and deliver a world of destruction?
The book, which does indeed sound a lot like Firefly, is The Stars Came Back by Rolf Nelson. The Kindle edition is < $4.00.
___________

So that's all for this week. As always, book thread tips, suggestions, rumors, threats, and insults may be sent to OregonMuse, Proprietor, AoSHQ Book Thread, at aoshqbookthread, followed by the 'at' sign, and then 'G' mail, and then dot cee oh emm.
What have you all been reading this week? Hopefully something good, because, as I keep saying, life is too short to be reading lousy books.


posted by Open Blogger at
10:49 AM
|
Access Comments