« Tim Geithner Threatened S&P with "Accountability" After The Firm Downgraded America's Credit Rating
|
Main
|
Top Headline Comments 1-23-14 »
January 22, 2014
Overnight Open Thread (1-22-2014)
One reason that relations between Congress and the House are so bad is that Obama and his staff simply aren't interested in talking to any members of Congress - much less working with them. Congress is simply of no use to Obama so he's ignoring that branch of government.
This comes from a damning assessment from veteran White House reporter Keith Koffler:
I covered both the Clinton and Bush White Houses. Routinely, with each of them, there was line of cars on the West Wing driveway belonging to members of some committee or faction of Congress that had dropped by to meet the president. If they wanted the gathering to remain below the radar, they "snuck in" the side door, and then the camera guys who were always in a position where they could see the entrance there told us about it.

With Obama, almost never. Nothing. No meetings. If you ask around on Capitol Hill, no phone calls either. Obama, expostulating about the uncooperativeness of Republicans, does nothing to get them to cooperate. It's not in his character. And then he attacks them for his own paucity of results. He's like a high school football player who never comes to practice and then whines that he's warming the bench.

Unfortunately, Obama's temperament will now have serious consequences for the nation. We'll be in a constant state of Constitutional subversion for the next three years as Obama issues edicts and bullies the private sector into doing his bidding. At any point, with some particularly outlandish act, he can kick things up to a major Constitutional crisis. It's a sad thing to see.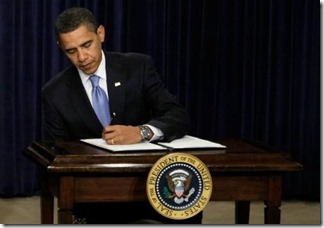 How Harry Reid is Destroying the Senate
Meanwhile the Senate hasn't been doing its job for a few years now. And Sen. Jeff Sessions explains here how this dysfunction is the result of deliberate tactics employed by Harry Reid.
One of the tactics by which Majority Leader Reid has suppressed Senators' rights and blocked open debate has been a technique called "filling the tree." What this means, basically, is that when a bill comes to the floor, the Leader will use his right of first recognition to fill all of the available amendment slots on a bill and block any other Senator from offering amendments. One man stands in the way of his 99 colleagues. But, not alone really. His power exists only as long as his majority concurs and supports his actions. This prevents the body from working its will, it prevents legislation from being improved, and it prevents Senators from being held accountable by their votes on the great issues of the day. That is, of course, why it's done.

Our Majority Leader has used this tactic-filling the tree-80 times. To put this in perspective, the six previous Majority Leaders filled the tree 49 times-combined. Senator Reid has filled the tree on 30 more occasions than all of the six previous Majority Leaders did cumulatively over their tenures.
And then you have the fact that the Senate hasn't passed a budget in five years yet keeps authorizing spending through giant, mysterious and chaotic 'omnibus' bills.
The erosion of the Senate has also been front and center in the budgeting process. We are now in our fifth year without adopting a congressional budget resolution. Instead, taxpayer dollars are spent through a series of backroom deals and last-minute negotiations. Then we face a massive omnibus that is rushed to passage without amendment or meaningful review. The American people have no real ability to know what's in it or hold us, their elected representatives, accountable. This, of course, is the reason it is done this way.

Now, the House and Senate are considering another catch-all omnibus spending bill-one that will spend more than a trillion dollars-with thousands of items of government spending crammed into a single legislative proposal. This bill will be sped through under threat of a government shutdown, with very little debate, and no ability to amend. It is another "pass it to find out what's in it" moment.

My staff and I have had less than 48 hours to digest this behemoth, but already we've found provisions that would not survive if considered under regular order.

...But under the tenure of Majority Leader Reid, the budgeting process has been totally mismanaged. We have ceased consideration of appropriations bills altogether, relying more and more on autopilot resolutions and catch-all behemoth spending packages. In fiscal year 2006, for example, every single appropriations bill was debated, amended, and passed in the Senate. In 2013, none were.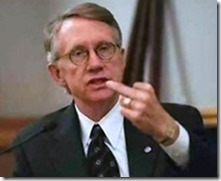 Murphy's Law: The Top Ten Bad Decisions of the 20th Century
As compiled by Strategy Page. And man were there some doozies.
5 - Germany declares war on the United States after Japan attacked the U.S. in December 1941. At that point Germany had Russia and Britain on the ropes. The Japanese attack brought America into the war, but only against Japan. German armies were stalled in front of Moscow and Hitler thought Japan needed a little nudge to attack Russia. This would tie down troops that would otherwise be sent against the Germans. But Japan had fought border battles with the Russians in 1939 and came off very poorly. Hitler had failed to note this. When Hitler declared war against America on December 11, 1941, Japan did nothing, and it took a while for Hitler to realize what happened to Germany when American entered World War I. Hitler has always belittled the Americans and did not realize his error until it was too late.
As Obama Retreats, Canada and Australia Step Up For Israel
Indeed, the most important aspect of Harper's speech was the explanation he gave for why Canada would stand by Israel. Having begun by stating plainly, "Canada supports Israel because it is right to do so," Prime Minister Harper went on to explain that "Israel is the only country in the Middle East, which has long anchored itself in the ideals of freedom, democracy and the rule of law."
And Australia calls the BDS and 'anti-Zionism' movements what they really are.
In contrast to the policies of her predecessor, [ Australian foreign minister] Julie Bishop has twice now ensured that Australia has been one of only a handful of countries at the United Nations to resist voting in support of motions demanding that Israel halt all settlement activity. In an interview during her recent visit to Israel Bishop stated that she thought the international community should refrain from calling settlements illegal, remarking, "I would like to see which international law has declared them illegal," and arguing, "I don't think it's helpful to prejudge the settlement issue if you're trying to get a negotiated solution. And by deeming the activity as a war crime, it's unlikely to engender a negotiated solution."

Foreign Minister Bishop has likewise been unwavering in her opposition to boycotts, seeing to it that funding from the Australian government does not reach organizations calling for them. Of the BDS movement Bishop exclaimed, "It's anti-Semitic. It identifies Israel out of all other nations as being worthy of a boycott, divestment and sanctions campaign? Hypocritical beyond belief."
Even when you have a pretty good data history. Here are the official DOT forecasts of road traffic compared with actual road traffic.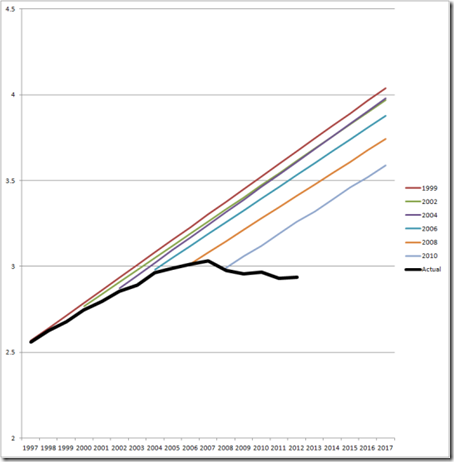 Peter Freuchen: Candidate For the Real World's Most Interesting Man
Standing six feet seven inches, Freuchen was an arctic explorer, journalist, author, and anthropologist. He participated in several arctic journeys (including a 1000-mile dogsled trip across Greenland), starred in an Oscar-winning film, wrote more than a dozen books (novels and nonfiction, including his Famous Book of the Eskimos), had a peg leg (he lost his leg to frostbite in 1926; he amputated his gangrenous toes himself), was involved in the Danish resistance against Germany, was imprisoned and sentenced to death by the Nazis before escaping to Sweden, studied to be a doctor at university, his first wife was Inuit and his second was a Danish margarine heiress, became friends with Jean Harlow and Mae West, once escaped from a blizzard shelter by cutting his way out of it with a knife fashioned from his own feces, and, last but certainly not least, won $64,000 on The $64,000 Question.
Here he poses with his wife Dagmar Freuchen-Gale.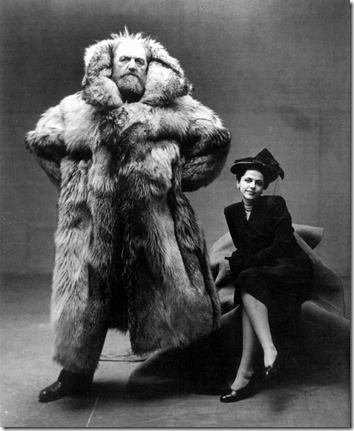 The Trendiest Names in US History
Names that shot up in popularity and then just as quickly fell again.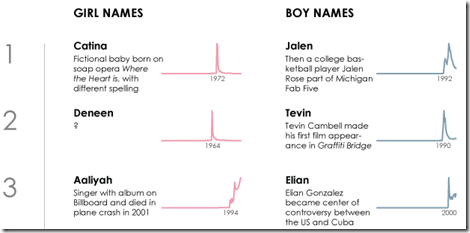 "How was the sacred relic of Christ's foreskin forgotten after being revered for centuries?"
Well National Geographic investigates. Remember it would be the foreskin of a simple carpenter so choose wisely.

The 100 Riff History of Rock and Roll
Sadly the Captain and Tennille are calling it quits after 39 years of marriage. No reasons were given but it may involve health insurance.
According to the divorce docs, obtained by TMZ, there's special mention about health insurance coverage, and that seems relevant, because in 2009 Toni blogged that Daryl had been diagnosed with Parkinson's.   In 2011 Toni updated the message, saying Daryl's tremors were so bad he was embarrassed to go out in public ... to restaurants, the movies, etc.

Here's what's unclear -- whether it's possible Toni really filed for health insurance reasons ... whether his coverage might be better if they were divorced.
Teh Tweet!
Le AoSHQ groupe de Yahoo. Ooh la la!
Tonight's post brought to you by giddyup: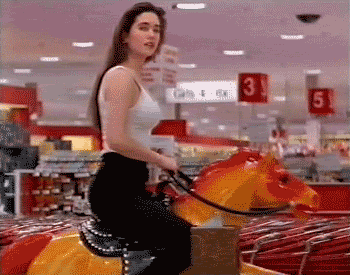 Notice: Posted by permission of AceCorp LLC. Please e-mail overnight open thread tips to maetenloch at gmail. Otherwise send tips to Ace.

posted by Maetenloch at
09:33 PM
|
Access Comments