« Jeff Jacoby's Missing Son Caleb... Found!
|
Main
|
Top Headline Comments 1-10-14 »
January 09, 2014
Overnight Open Thread (1-9-2014)
So the WaPo spins and spins and makes even damning criticism of Obama yet more proof of The One's daring awesomeness.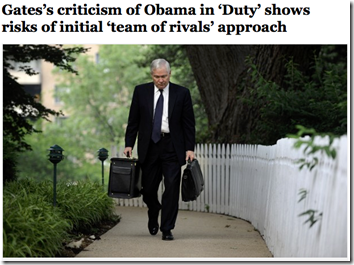 The US Patent and Trademark Office: The Term "Redskins" Is Offensive
So they've rejected a trademark application for 'Redskins Hog Rind'.
The heated debate over the Washington Redskins name has now moved beyond living rooms and corporate offices to the U.S. government itself, with one agency making an unequivocal ruling that the term "Redskins" is offensive slang.
The U.S. Patent and Trademark Office rejected an application to trademark the name "Redskins Hog Rind," writing that the term "Redskins" is "a derogatory slang term that refers to, and is considered offensive by, American Indians."
Apparently there is precedent for this but the football team seems safe. For now.
To determine what crosses the line, the agency looks at two questions: 1) the term's likely meaning and use in the product's context and 2) whether the phrase disparages a specific group of people.

Thus, many words have been approved in some circumstances and rejected in others.

The term "squaw," for example, was ruled offensive when used for clothing and general retail but was approved for use with skiing equipment associated with "Squaw Valley." And the PTO rejected the use of "Khoran" for a brand of alcohol, something that the Islamic holy book, the Quran, considers sinful. Actor Damon Wayans' application for a clothing line called "Nigga" was rejected, as have been several applications to use even the phrase "the N word." But a group protesting the phrase was allowed to trademark "Abolish the 'N' word."

Likewise, the agency has permitted the term "redskin" when applied to potatoes or when directly applied to the football team, as in "The Redskins Broadcast Network."
Still why is a federal agency in charge of administering trademarks worrying about whether they might be offensive to some people?
Carolyn McCarthy (D, NY-04) Is Retiring
She's best known for trying to ban guns and other stuff that she has no clue about. Do you know how many children were killed by barrel shrouds last year? Well a lot...probably. And that's more than enough reason to ban'em whatever they are.
Peaceniks: The American Presence is Causing the Violence in Iraq
The real world: Nope.
It's been two years since Americans troops departed Iraq and the nation is still burning. The yearly death toll has been calculated and it's nothing short of horrifying. In total, 7,818 civilians and 1,050 members of the security forces lost their lives in 2013, making it the most violent in five years.

...Removing American soldiers from the equation did nothing to reduce violence. To the contrary, the infusion of troops during the surge was what brought violence down to manageable levels. Since leaving, those numbers have crept up again.

The conventional wisdom concerning the insurgency in Iraq was that it would dry up as soon as our troops left. The insurgents were, after all, merely fighting to evict foreign occupiers from their homeland.

...No single concept animated the anti-Iraq War movement more than the assumption that our presence is what made Iraq a hostile place. This assumption framed the entire debate. Those who wanted to beat a hasty retreat counted themselves as peaceniks while portraying their opponents as war-mongers. They seemed incapable of understanding that we all wanted peace. Simply leaving however, was no guarantee that peace would automatically bloom across Iraq.
Why it's like those strange foreigner-types have free will and their own agendas or something.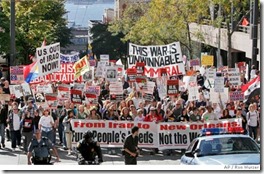 On Why Snowden is More Traitor Than Hero
And Rep. Peter King, R-N.Y is an idiot. Perhaps we can do a trade with Russia.
If there's one thing RadFems hate as much or more than men, it's she-men. And they can get all litigious about it.
>How crazy did that conflict become? At one point in April, the venue tried to cancel the event after discovering that "certain language was used and some statements were made about transgender people that would go against our equalities and diversity policy." Another RadFem conference organizer, Cathy Brennan of Baltimore, was meanwhile all over Twitter announcing "transwomen are men" and comparing them to MRAs (men's rights advocates). Brennan's outspoken hostility to transgenders led her to take legal action against a transgender activist

...The Competitive Victimhood Derby is ultimately a zero-sum game, you see. There can only be one winner, and the transgender claim to equal victimhood is rejected by radical feminists, who view this as an attempt to usurp their own categorical claim.

It's like a traffic jam on the Crazyville Road, where two politicized groups of wackjobs are compelled by the implicit logic of their arguments to fight each other for supremacy.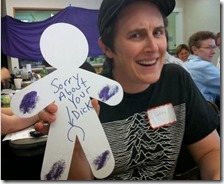 It may sound like the work of science fiction but engineers in California have taken their lead from the Star Trek franchise and developed a real-life version of the show's medical tricorder.
The Scanadu Scout can read a person's temperature, heart rate, blood oxygen levels, humanoid species and more, simply being held against their forehead.
No ability to detect false Andorians yet but that's on the list of future features.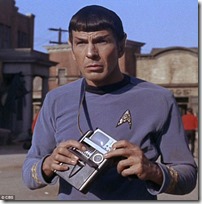 Johnny Cash - The Last Great American
A well done BBC documentary on Johnny Cash made back in 2004. The whole thing is on YouTube.
The Latest SoCal Mansion Must-Have Feature: A Moat
If you thought Southern California mansions could hardly get more outlandish, consider the latest must-have feature: A moat encircling the property.

...Moats are making their biggest splash since medieval times.

At Jennifer Lopez's former home in Bel-Air, which recently resold for $10 million, an arched footbridge and a cobblestone driveway cross a stone-lined waterway that encircles the French-style villa.
Smithers, draw up the bridge for the night and release the dolphins.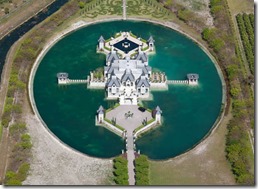 Looking For Excitement, Scratches, and Victory?
Then get your kitteh this battle armor.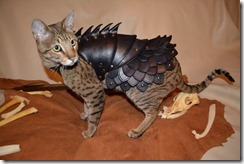 According to police Denver Lee St. Clair, 58, of McLoud, OK died from asphyxiation, trauma to head, and shame at the hands of his 33 year old step-son.
Authorities have arrested a man in the bizarre killing of his stepfather, who was found with his own underwear stretched around his head and neck. The stepson called it an "atomic wedgie."

Brad Davis, 33, of McLoud, was arrested on a murder complaint Tuesday evening in the death of Denver Lee St. Clair, 58. St. Clair was the husband of Tressia St. Clair, Davis' mother.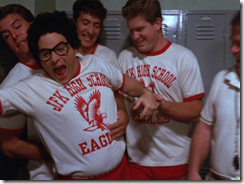 Yahoo group. That is all.
The group thingy. And the middle class.
And my Twitter spew.
Tonight's post brought to you by behind the beards: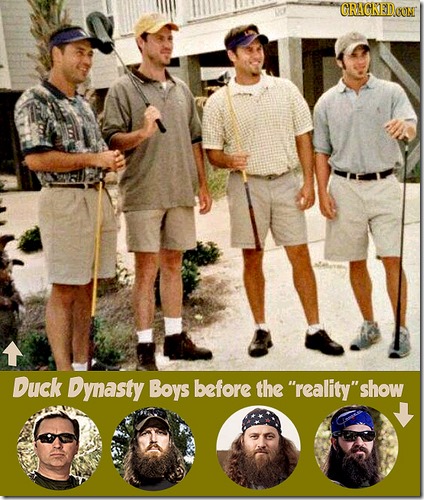 Notice: Posted by permission of AceCorp LLC. Please e-mail overnight open thread tips plus $19.99 for S&H to maetenloch at gmail. Otherwise send your scraps to BizarroAce. Do not taunt happy-fun ball or Brad Davis.

posted by Maetenloch at
10:47 PM
|
Access Comments