« Emergency Last-Minute ONT [chemjeff]
|
Main
|
Top Headline Comments (1-9-2014) »
January 08, 2014
Overnight Open Thread (1-8-2014)
Well due to a long and exciting day at work full of surprises and plot twists I've got basically nothing for the ONT. So dregs it will be.
Well you can take the test here and find out.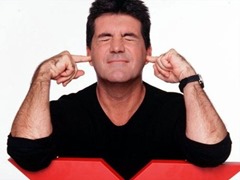 Continue to Remind the Alarmists that It's Cold Out. They Deserve It.
Trolling global warmists is both easy and fun. And a bit of justice as well. Even if Glenn Beck may not approve.
One of my smaller pleasures in life is joking during winter that, by now, I was promised flying cars and global warming. If you haven't noticed, it's really cold out! Where's all this global warming that was supposed to deliver us from 7 degree weather? We've been bamboozled. Etc.

Whenever one makes a joke like this, the super serial types get super serial, put their scolding hats on, and start shaking their fingers. "Don't do that! Just because it's cold out, that doesn't mean global warming isn't real! The temps are going up! Dogs and cats, living together! Sputter sputter sputter!" See, for instance, this. Or this far less literate take (BOROWITZ WARNING). And that's why these jokes are so fun to make. The global warming alarmists are the easiest people to troll in the entire world. You don't even have to make a particularly good or original joke to set them off. Just say "Man, this cold weather sure does disprove global warming," sit back, and watch the fireworks.

This is an especially amusing tactic since, without fail, every single global warming alarmist (and, thus, every single media outlet) screams GLOBAL WARMING at the top of their lungs at every adverse weather event that doesn't involve simple cold.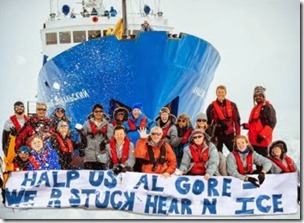 How Many Workers Actually Make Just the Minimum Wage?
Answer: Just 1.1%.
But their situation will account for 58%* of all Democratic politicians' political rhetoric. I'm already tired on hearing about it and we're nowhere near 2016.
* A guestimicast based on my annoyance level.
This essay is long (60+ pages) and delves into the lives of elephants and what it means to have consciousness and a soul. It's long but also very very good.
The taboo against anthropomorphism exists for three basic reasons. First of all, we as human beings are prone to mistake the thoughts and feelings of each other, even the people we are closest to - how much more so is this a risk in speculating about members of another species?

Even supposing that the elephants were our equals in intelligence, their life differs from ours so fundamentally that trying to infer their perspective from our own experience is bound to miss the mark in many ways. For one thing, as a rule elephants have poor vision - but their sense of smell is exquisite, revealing a whole olfactory landscape that we are contentedly closed off to. Also, they do not fall romantically in love (that we know of; that their behavior indicates). Think how many other aspects of our lives are profoundly influenced by good sight and deep eros, and ask yourself what might loom equally large in an elephant's world that we ourselves would have very little grasp of. And of course there are a variety of other differences - where they live, how they live, the fact that from birth to death a female (unless something has gone wrong) will never be alone and after a certain point a male mostly will. How might these things shape a psyche?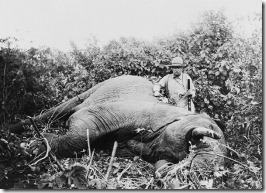 Sure - Why Not Put Them In Charge of Europe?
Basket-case Greece is now in charge of the EU. And so of course Greece is banning democracy for 18 hours to kick-off their presidency.
Seven Movies That Changed People's Political Views
But it's a list compiled by Slate so all of the movies mentioned shifted peoples' views towards the left (if they had an effect). And note that nearly all of them were fundamentally dishonest and manipulative with the issue in question.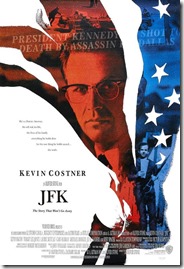 The Woman Who Eats Her Mattress After Sex
Coming this season on "My Strange Addiction".
What comes after sex? According to a woman named Jennifer (who doesn't use her last name,) eating a piece of the mattress is next. On "My Strange Addition," the bizarre craving of mattress eating is highlighted. According to Seven News on Friday, the latest addition highlighted on the show has the women's family concerned as eating a mattress isn't normal.

The mattress eating woman, prefers the top, shorter section of the bed and by the time she gets down to the springs she needs to purchase another to start again. If that wasn't bizarre enough, her confession of needed to eat some of the mattress after sex to feel satisfied certainly will catch the attention of the viewers.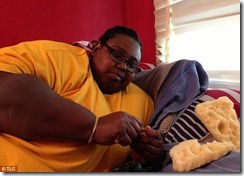 Everything You Ever Wanted To Know About Redheads
Well they're very similar to elephants in that they're dangerous and difficult to control but notably lack souls of their own.
Teh Tweet!
Le AoSHQ groupe de Yahoo. Ooh la la!
Tonight's post brought to you by credible threats: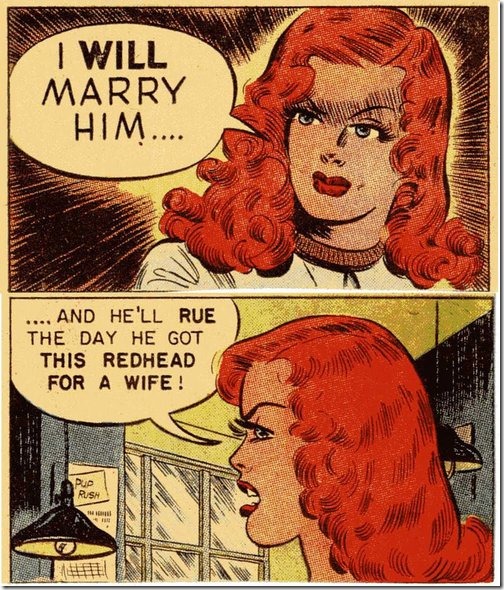 Notice: Posted by permission of AceCorp LLC. Please e-mail overnight open thread tips to maetenloch at gmail. Otherwise send tips to Ace.

posted by Maetenloch at
11:09 PM
|
Access Comments