« BCS Thread
|
Main
|
Top Headline Comments 1-7-14 »
January 06, 2014
Overnight Open Thread (1-6-2014)
Because I'm tired and lazy that's why.
So Who Would Play You in a Movie?
According to the quiz this is the movie version of me. It could have been much worse. So conflicted but still satisfied is how I'm feeling.
I can live with that.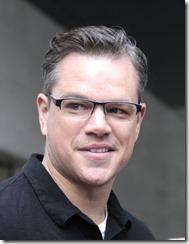 I hate to break it to you but if you're male aficionado of PIV, you are a vile rapist and woman colonizer. And if you're a female fan, well you're just a dehumanized orifice-victim of the heterocage. At least according to this Rad-Femmer:
Intercourse is the very means through which men oppress us, from which we are not allowed to escape, yet some instances of or PIV [Ed: penis in vagina] and intercourse may be chosen and free? That makes no sense at all.

First, well intercourse is NEVER sex for women. Only men experience rape as sexual and define it as such. Sex for men is the unilateral penetration of their penis into a woman (or anything else replacing and symbolising the female orifice) whether she thinks she wants it or not - which is the definition of rape: that he will to do it anyway and that he uses her and treats her as a receptacle, in all circumstances - it makes no difference to him experiencing it as sexual. That is, at the very least, men use women as useful objects and instruments for penetration, and women are dehumanised by this act. It is an act of violence.
And she has a message for all you penis-wielding PIV-ing beastly un-women types:
Stop sticking your dicks in women. This is rape. This is torture.
Stop sticking your dicks in women. NOW. For EVER!!!! Ever ever. Like, don't ever put your dick in a woman or a girl again.
The above is the utmost, absolute MINIMUM men can do to help women. This does not even count men's infinite every-day torture that surrounds rape and impregnation of women by men that they should stop too. A man who sticks his dick in girls and women is a rapist (and scum). He is not helping women.
Give back to women what you, and men in general, have stolen from women:
Women need Land. Give land back to women.
Women need money. Give money back to women.
Women need houses and rooms of our own. Give houses back to women.
Women need resources (food, water, equipment of all sorts.). Give resources back to women.
Women need time. Clean your own shit.
Reminder: stop using your dick against women, stay away from feminism, and refuse any credit for your what you give back to women. For a thief is not to be thanked for handing back what he stole.
Oh baby, baby - what happened to you?  And does PIH also count as self-rape? I'm asking for a friend.
And then you have the rad-femmer's worst nightmare: The Man With Two Functioning Penises. You know if they have alternating refractory periods, well that would be....AWESOME.
Hillary Clinton and the Never-Ending Presidential Campaign
But that actual campaign's start date keeps getting earlier, while the speculation has become perpetual. What happens when the two finally overlap? A tear in the time-space continuum? Nope, the Hillary Clinton presidential campaign.

That's one of the takeaways buried in Maggie Haberman's profile of Hillary Clinton's "shadow campaign." Haberman writes about Clinton's meeting with party strategists about a presidential run last year, and about the bevy of outside groups, super-PACs, Obama campaign veterans, and others who have created "a virtual campaign in waiting" for her, at once demonstrating her potential strength as a candidate and the personality-cult politics that have the Democrats so desperate to avoid any internal conflict over the 2016 nomination.
It's been over 20 years since the Clintons first arrived in Washington and we're still not rid of them.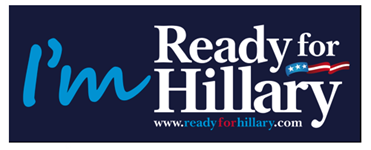 More Mystery on the Minneapolis Apartment Explosion
It doesn't appear to be a gas explosion after all.
How Much Does That Soldier Cost?
About $384K a year on active duty.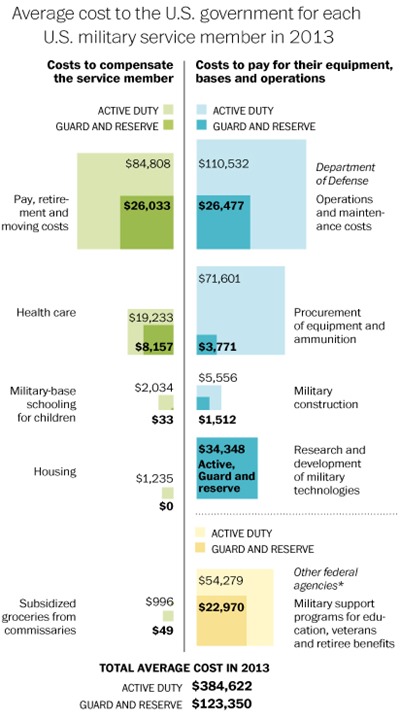 Gun Fighting Coming to a Bar Near You
Sanctioned by the American Gunfighter Association.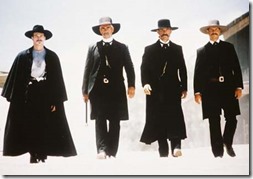 So what do you do if you're giving a PowerPoint presentation and your laser pointer doesn't work? Well if you're Jerome Hauer, New York's Director of the Division of Homeland Security and Emergency Services, you just pull out your laser-sighted Glock, accidentally sweep the audience, and then use it for your presentation.
These officials, one of whom claimed to be an eyewitness, said that three Swedish emergency managers in the delegation were rattled when the gun's laser tracked across one of their heads before Hauer found the map of New York, at which he wanted to point.

Hauer, commissioner of the Division of Homeland Security and Emergency Services, was disabled by a stroke a few years ago and can be unsteady. He isn't a law enforcement official. He carries the loaded 9-millimeter Glock in a holster into state buildings, an apparent violation of state law barring state employees from bringing weapons to the workplace, several witnesses say.
Top. Men.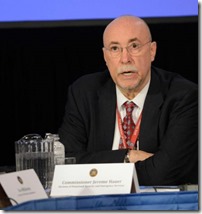 The (Mostly) Real-time Wind Globe
Updated every three hours.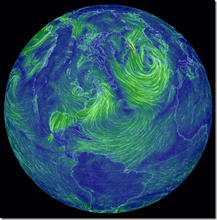 The Yahoo AoSHQ group. Bla bla bla.
And my twitter thang.
Tonight's post brought to you by the land yacht:
Notice: Posted by permission of AceCorp LLC. Please e-mail overnight open thread tips to maetenloch at gmail. Otherwise send tips to Ace.

posted by Maetenloch at
10:49 PM
|
Access Comments