« William Overstreet Jr. 1921-2014
|
Main
|
Going to the Dogs Open Thread - [Niedermeyer's Dead Horse] »
January 04, 2014
Bowl Game
Number of bowl games today: 1
Name of bowl game: BBVA Compass
Location of bowl game: Historic Legion Field in Birmingham Alabama
Contestants: Houston and Vanderbilt
Time: 1pm Eastern
Enjoy. By the way if you haven't seen how Alabama girls take a loss you are missing something special. via BenK
I'm guessing alcohol was involved.
But if you haven't seen it set to Miley Cyrus' "Wrecking Ball" you are missing something even better (below the fold):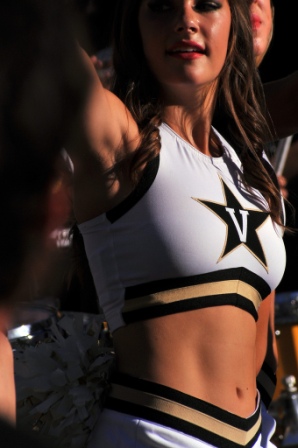 UPDATE: I lied, there's another bowl game in 15 minutes or so.. the FCS Championship. Towson and North Dakota State. Don't ask me what FCS is, I have no idea. Or Towson. I know what North Dakota is.

posted by Dave In Texas at
12:48 PM
|
Access Comments