« Open Thread
|
Main
|
Overnight Open Thread (11-30-2013) - [Niedermeyer's Dead Horse] »
November 30, 2013
"We are winning. We are constantly winning" says Baghdad Bob Debbie Wasserman Schultz [OregonMuse]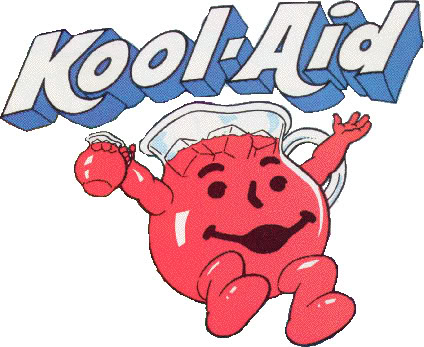 And Now, A Message From The DNC

Not only is Debbie drinking the Kool-Aid, she's snorting it dry right from the package:
Democratic National Committee Chairwoman Debbie Wasserman Schultz (D-Fla.) said the troubled rollout of ObamaCare's enrollment website, which has frustrated thousands trying to enter the site and bruised the administration, won't hurt Democrats in next year's midterm elections.
Her prediction?
"Democrats will run on the Affordable Care Act and win"
So why does Debbie believe this?
"We know that women are already benefiting significantly from the part of ObamaCare that's already been implemented," she said.

Wasserman Schultz cited the ability of women to receive free birth control and preventative care under the law as examples.
So, they've got the 'promiscuous bimbo' demographic pretty much nailed down. But what about addressing problems caused by the rollout of Obamacare, such as, for example, extending the enrollment deadline because of the website difficulties? No need for any of that, Debbie says:
"We fully expect that that won't be necessary, because the kinks that have occurred through the website are being worked on and are being ironed out," she said. She pointed to the "tech surge" — the team of experts and programmers called in to fix the sites — and said it "is already showing signs of being effective."
"...already showing signs of being effective". A higher standard of proof simply cannot be imagined. Yes, all is well in Debbieland.