« It's Almost Thanksgiving Open Thread
|
Main
|
Top Headline Comments (11-27-2013) »
November 26, 2013
Overnight Open Thread (11-26-2013)
Because I'm entering Holiday Mode you get le ONT en advance.
As I've always said I like bicycling but not bicyclists. There's something about putting on spandex and taking an enjoyable pastime just a bit too seriously that brings out the ugly part of human nature in people. Christopher Caldwell of the Weekly Standard agrees:
Late last August, along the coast of New Hampshire, Kevin Walsh, police chief in the town of Rye, got a lecture on law enforcement from a bunch of grown-up bicyclists. Local law requires bikers to ride single-file when there is traffic. But this day, a pack of a dozen or so bikers were racing down Ocean Boulevard, at high speed, up to five abreast, according to an interview the chief later gave. Walsh decided to flag them down and tell them what they were doing was unsafe, "out of control," and "an accident waiting to happen."

He stood in the middle of Ocean Boulevard and signaled them to stop. The bikers blew past him in a whoosh! of Lycra, sweat, and profanity. Walsh got in his cruiser and cut off the bikers four miles up the road. When he stopped them, they began to chew him out. "You almost killed somebody back there, standing in the middle of the road," one of them screamed at the cop. "Do you understand we can't stop? Do you understand we can't stop like a car?"
And Sunny Bunch points out the obvious - that physics works against bicycles:
I just like that anecdote because it so perfectly captures the self-righteousness of the bicycling class and their utter refusal to deal with the simple physics of the situation they find themselves in. When it comes to roads, bicycles can neither accelerate properly nor decelerate properly nor defend themselves properly from the 3,000 lb. behemoths on the roads.
As does Bookworm:
My thinking has always been that the bicyclists believe that their environmental chops mean that they are wrapped in an invincibility cloak, one that allows them to ignore the law of physics.  That is, I've thought that, in their overweening bicyclist arrogance, they truly believe that, even as they break all known traffic rules, they cannot be hurt because they're on the side of angels.
Oh and Bike Lanes Are Racist Too.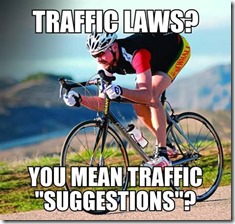 Apparently Fish DO Need Bicycles
That women prefer part-time work is simply irrefutable. It was true back in 2007, and it's even true among Ivy League graduates! Study after study, both here and abroad (the majority of women in the UK, Spain and other countries seek some combination of paid work and family work) shows women as a whole (the Sheryl Sandbergs notwithstanding) want multifaceted lives. They want balance.

And there's only one way to get it: rely on a man's more linear career goals. Unlike women, a man's identity is inextricably linked to his paycheck. That's how most men feel a sense of purpose. Indeed, research shows men see it as their duty to support their families even when their wives make as much money (or more) as they do!
Well as Instapundit points out women with husbands tend to vote Republican and the government can't have that.
Immigration Reform Fail: "A powerful, well-organized coalition did everything it could, with no results. Now advocates are preparing to shift from lobbying to revenge."
Well good luck with that.
San Rafael, CA banned smoking in your own home - if you share a wall with another person. Apparently second-hand smoke - like spirits and cosmic rays - can penetrate solid walls and get at you.
I'm now putting notes to waitresses in the same category as racial attacks on campuses: hoaxes until proven true.
Why Do They Hate Plastic: Philly Bans 3D-Printed Guns and Gun Parts
Vice President Biden Will Gladly Pay You Tuesday For a Sandwich Today
Amazingly 25% of Americans still think Biden would make an awesome president.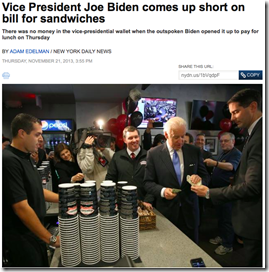 51 years ago Vasilli  Arkhipov single-handedly prevented the Cuba Missile Crisis from going nuclear hot.
50 years ago, at the height of the Cuban Missile Crisis, second-in-command Vasilli Arkhipov of the Soviet submarine B-59 refused to agree with his Captain's order to launch nuclear torpedoes against US warships and setting off what might well have been a terminal superpower nuclear war.

The US had been dropping depth charges near the submarine in an attempt to force it to surface, unaware it was carrying nuclear arms. The Soviet officers, who had lost radio contact with Moscow, concluded that World War 3 had begun, and 2 of the officers agreed to 'blast the warships out of the water'. Arkhipov refused to agree - unanimous consent of 3 officers was required and thanks to him, the world was saved from being scarred badly.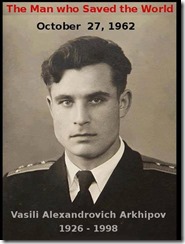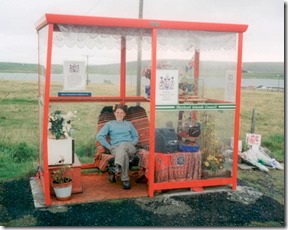 Deep Fried Macaroni & Cheese with Chipotle Bacon & Garlic Aioli. Want.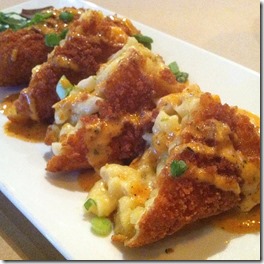 For the Man Who Needs a Place to Hide Everything
Meet the Q-Shelves. (guns and books not included)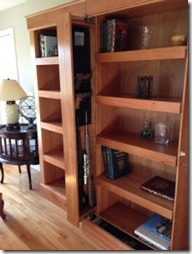 Want a Piece of Sydney Leathers?
Well she's auctioning off some of her excess labia so start counting those pennies!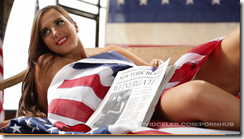 The AoSHQ group. Yeah.
Teh Tweet!
Tonight's post brought to you by true dat: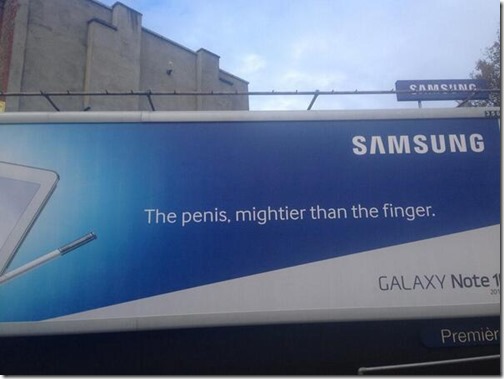 Notice: Posted by permission of AceCorp LLC. Please e-mail overnight open thread tips to maetenloch at gmail. Otherwise send tips to Ace.

posted by Maetenloch at
10:00 PM
|
Access Comments