« MNF Thread
|
Main
|
Top Headline Comments (11-26-2013) »
November 25, 2013
Overnight Open Thread (11-25-2013)
I know everyone is getting tired of all the JFK assassination rehashing but let's just get a few facts out there to counteract all the liberal ongoing retconning before we move it.
John F Kennedy Was Killed by a Communist
Look, guys.  Lee Harvey Oswald murdered JFK.  Oswald was a Communist.  Not a small c, "all we are saying is give peace a chance and let's support Negro civil rights" kind of Communist, but someone so committed to the cause (and so blind to the nature of the USSR) that he actually went to live in the Soviet Union.  And when that didn't work out, Oswald became a great admirer of Castro.  He apparently would have gone to live in Cuba before the assassination if the Cubans would have had him.
Oswald was a member of pretty much every Communist organization that existed in the early 60's or was at least inquiring whether they had a newsletter.
He also attempted to persuade a friend to join the youth auxiliary of the Communist Party. He subsequently made membership inquiries to such organizations as the Socialist Workers Party, the Socialist Labor Party, The Gus Hall-Benjamin Davis Defense Committee, the Daily Worker, The Fair Play for Cuba Committee and the Communist Party, USA - correspondence that brought him under surveillance by the FBI.
He was a proletariat-loving friend-of-Marx Commie with a capital C. Period. Full stop.
Oswald Wasn't Really From Dallas
Oswald was a drifter. He only spent a few years in Dallas in elementary school and a few weeks again just before the assassination. So much for the city-of-hate made him do it theory.
As for the influence of Dallas on Oswald, he had only lived there (or in nearby Fort Worth) for the years from first to sixth grade, spending the bulk of his youth in New Orleans, with a two-year stay in New York (the Bronx, to be specific) and then back to New Orleans: "By the age of 17, he had resided at 22 different locations and attended 12 different schools."

Oswald had dropped out of school and joined the Marines, then defected to the USSR and lived there for nearly three years. He came back to Dallas because he had family there, attempted to kill General Walker about ten months later, almost immediately moved back to New Orleans for about five months, and then tried to get to Cuba through Mexico, and only returned to Dallas in early October 1963.
Oswald Wanted to Kill for Communism
And be a martyr for the cause if necessary.
Before disappearing into the Soviet hinterland for a year, Oswald spelled out his operational creed in a long letter to his brother. From Moscow, he wrote presciently of his willingness to commit murder for a political cause: "I want you to understand what I say now, I do not say lightly, or unknowingly, since I've been in the military.. In the event of war I would kill any American who put a uniform on in defense of the American Government-," and then ominously added for emphasis, "Any American." Although his letter was routinely intercepted by the CIA and microfilmed, no discernible attention was paid to the threat contained in it.

Oswald told his wife he planned to hijack an airliner to Havana, suggesting, as the summer progressed, that he might even earn a position in Castro's government. On September 9th, in a report that appeared on the front page of the New Orleans Times-Picayune, Castro himself warned that if American leaders continued "aiding plans to eliminate Cuban leaders. they themselves will not be safe."
About 12 years ago I visited the Sixth Floor museum in Dallas and in one room they had a detailed timeline of Oswald's activities in the months, week, and day before the assassination. And after reading the entire thing my thoughts were the following:
This was not a man with a well thought-out plan.
This was a man who was absolutely determined to kill someone.
Lee Harvey Oswald was guilty as hell and barely even attempted to cover his tracks.
P.S. And Robert Kennedy was killed by a Palestinian terrorist.
Why The Iranian Deal is Pretty Much Worthless
Because most of the work in enriching uranium  is in getting ore from the naturally occurring 0.7% U-235 to 5% or 20%. The rest comes quickly.
One big reason to be suspicious of the deal is that the enrichment process for weapons grade uranium is highly non-linear.the level of enrichment accelerates as the process continues. That means that most of the cumulative effort required to produce highly enriched uranium (HEU) comes at the earliest stages. About 90% of the total effort required is expended to reach the 5% level of enrichment and 98% for the 20% level of HEU. (See attached chart)

...It takes about 8 days and only 2% of the total effort to go from the 20% HEU permitted to the 90% required for weapons grade and only 45 days and 10% of the cumulative effort from the 5% level of HEU.
The Palestinians are particularly encouraged by the success of their efforts to make it acceptable for Palestinian women and children to die for the cause. Palestinian governments have been running media campaigns encouraging this for over a decade. The message has become more and more blunt in the last few years. None of this stuff appears in English, but there's plenty of it in Arabic. While the "hooray for death" propaganda was largely about being a suicide bomber, those who die, unarmed, while trying to occupy Israeli territory are also declared martyrs and praised copiously in the Palestinian media (along with cash payments to the families, making the deaths an economic, as well as political, transaction).

Israelis recognize all this and are appalled at how so many in the West are either ignorant of these realities or simply refuse to believe it. There's a comprehension gap here that the Israelis fear will lead to serious attempts to destroy Israel and kill many of Jews. After World War II, most Jews said "never again" (to mass murder like the Nazis engaged in against the Jews). But here it is, all over again, except this time the Nazis are speaking Arabic and aren't nearly as well organized.
Organizing For America or The Onion
In an effort to ensure a smooth and enjoyable dinner with their relatives, siblings Jason, Alyssa, and Leslie Conroy reportedly sat down together Tuesday evening for a PowerPoint presentation covering all of the conversation topics that will be off-limits during the family's Thanksgiving gathering. "As you can see here, we're unsure whether or not cousin Jessica is actually college-bound, so we're going to avoid that subject and stick to the key talking points listed in this table," said Alyssa Conroy, 26, during the siblings' 48-slide presentation, which reportedly featured pie charts breaking down the state and national voting histories of extended family members, as well as Venn diagrams illustrating what each relative knows about their father's upcoming surgery. "While we'd like to stay away from this topic if possible, this timeline does lay out Sarah's various employers and subsequent job search over the last several years, and the chart to the right summarizes Uncle Jack and Aunt Peg's opposing viewpoints on the matter. Now, if you would open your handouts to page 14, Jason's going to give us the outline of Dad and Uncle Jack's ongoing argument about renting a house together in Cape Cod this summer." The presentation reportedly concluded with a reminder not to ask Uncle Tim's girlfriend anything, a slide that has been carried over from the last seven straight PowerPoints.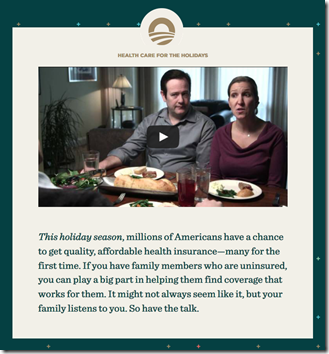 Foreseeable Unforeseen Consequences
If you've got sick people who can't pay, why not sign them up for ObamaCare? Insto Presto not your problem any more.
US hospitals are exploring ways to buy "Obamacare" insurance plans for their sickest and poorest patients as they strain under the weight of tens of billions of dollars in uncompensated costs from the uninsured.
But the move is opposed by the Obama administration and insurers, who fear it could add to the turmoil surrounding the new healthcare marketplace.

.Both the White House and insurers are concerned that if hospitals started paying for insurance for certain chronically ill patients, it will skew the insurance risk pool for the new healthcare exchanges, created under the Affordable Care Act. The exchanges need to attract at least 2.7m healthy and young people, out of 7m that were estimated to join the exchanges by March 2014, in order to keep monthly premiums low.
Pakistan: A Malevolent Influence Upon the World
Polio is nearly eradicated from the Earth but still lingers because of Pakistan and Muslim radicals. Since polio can only live in a human host, once the last infection is over it's gone forever.
Syria is going to attempt a widespread polio vaccination campaign because Pakistani Islamic terrorist rebels have apparently introduced polio into Syria. So far this year there have been 13 cases of polio in Syria, after having been absent since the late 1990s. In Pakistan there have been 62 cases of polio so far this year, which was more than all of 2012 (58 ). In Pakistan polio cases reached a low of 28 in 2005 but then Islamic terrorist opposition to vaccination led to a sharp increase that hit 198 cases in 2011. Since then, Pakistani government and religious leaders have sought to deal with resistance to the vaccination campaign. In Pakistan a third of the polio cases have shown up outside the territories. A Taliban ban on polio vaccinations has left over 250,000 young children vulnerable to the disease and these are most of the ones getting infected. Years of Islamic radical clerics preaching that polio is un-Islamic has caused a growing number of parents (from throughout the country) to refuse the vaccinations, even when there is no Islamic terrorist threat of retaliation.
The Governor Of Maine Has Stolen My Children's Christmas Presents
Maine passed a law trying to extort sales tax money from Amazon, by claiming that if an Amazon Associate lives in Maine, then Amazon is a Maine company and must collect sales taxes here. That was about as wise and useful as it sounds. Amazon immediately cancelled all their Maine Associates' accounts, so the state will collect no sales tax, and everyone that derived income from their Associates accounts will lose all of that income, and so won't pay any tax on that, now, either. My situation is even worse than most. Because of some sort of clerical error, Amazon thought I still lived in Massachusetts, and never notified me that my account was being cancelled, and didn't instruct me to remove my Associates links when they notified everyone else, so in addition to forfeiting all future Amazon Associates income, I will also forfeit the last thirty days of Amazon income I've already earned. My wife and I had hoped to use that money to put presents under our Christmas tree for our children. Amazon Associates money is not "mad money" for us. I do not know exactly how I'm going to make up the shortfall in our income next year.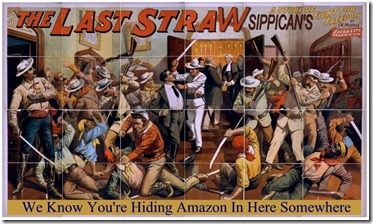 The FBI maintains a reference collection of every single type of gun it comes in contact with. I remember as wee lad getting to take a tour of the FBI headquarters (back when they allowed tours) and the few exotic and famous samples of the gun collection were the highlight of the visit for me.
You Can't Handle The Truth: The FDA Bans Self-Administered DNA Testing
If it could have any medical applications.
Porn Permit Applications Have Fallen by 95 Percent After LA Condom Law
Only 24 permits for adult films have been filed so far in LA County in 2013, compared with 480 filed in the same period last year, according to the Free Speech Coalition, the adult film industry trade group. Film permits are legally required for filming outside of a certified sound stage or studio backlot, whether the filming is conducted on public or private property.
So where are they filming? Well probably underground in LA like they did before 1988 or in Vegas or maybe even in New Hampshire ( the only other state where filming pr0n is legal).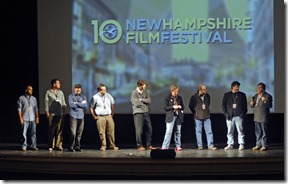 The Yahoo AoSHQ group. Bla bla bla.
And my twitter thang.
Tonight's post brought to you by Bardot: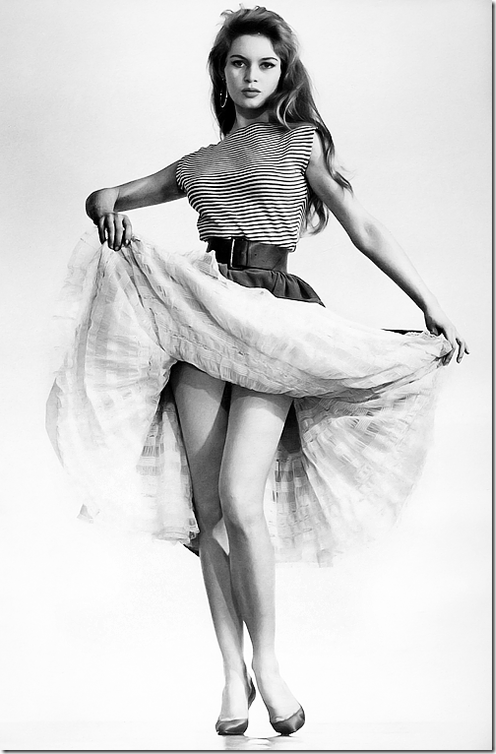 Notice: Posted by permission of AceCorp LLC. Please e-mail overnight open thread tips to maetenloch at gmail. Otherwise send tips to Ace.

posted by Maetenloch at
09:43 PM
|
Access Comments