« Jonathan Karl: Is the President's "If You Like Your Doctor You Can Keep Your Doctor" Promise Still Operative?
Comically Evasive Mouthpiece Jay Carney: [600 Meandering Words]
|
Main
|
GAO: TSA Should Limit Future Funding for Behavior Detection Activities »
November 19, 2013
Overnight Open Thread (11-19-2013)
Doesn't like to be told to calm down. Nor would a prudent male ever say this while within striking distance. Let Kipling's warning guide your heart and your big mouth.
Oh and my usual ban on poetry is lifted for this evening.
    WHEN the Himalayan peasant meets the he-bear in his pride,
    He shouts to scare the monster, who will often turn aside.
    But the she-bear thus accosted rends the peasant tooth and nail.
    For the female of the species is more deadly than the male.

    When Nag the basking cobra hears the careless foot of man,
    He will sometimes wriggle sideways and avoid it if he can.
    But his mate makes no such motion where she camps beside the trail.
    For the female of the species is more deadly than the male.

    When the early Jesuit fathers preached to Hurons and Choctaws,
    They prayed to be delivered from the vengeance of the squaws.
    'Twas the women, not the warriors, turned those stark enthusiasts pale.
    For the female of the species is more deadly than the male.

    Man's timid heart is bursting with the things he must not say,
    For the Woman that God gave him isn't his to give away;
    But when hunter meets with husbands, each confirms the other's tale-
    The female of the species is more deadly than the male.

    Man, a bear in most relations-worm and savage otherwise,-
    Man propounds negotiations, Man accepts the compromise.
    Very rarely will he squarely push the logic of a fact
    To its ultimate conclusion in unmitigated act.

    Fear, or foolishness, impels him, ere he lay the wicked low,
    To concede some form of trial even to his fiercest foe.
    Mirth obscene diverts his anger-Doubt and Pity oft perplex
    Him in dealing with an issue-to the scandal of The Sex!

    But the Woman that God gave him, every fibre of her frame
    Proves her launched for one sole issue, armed and engined for the same;
    And to serve that single issue, lest the generations fail,
    The female of the species must be deadlier than the male.

    She who faces Death by torture for each life beneath her breast
    May not deal in doubt or pity-must not swerve for fact or jest.
    These be purely male diversions-not in these her honour dwells-
    She the Other Law we live by, is that Law and nothing else.

    She can bring no more to living than the powers that make her great
    As the Mother of the Infant and the Mistress of the Mate.
    And when Babe and Man are lacking and she strides unclaimed to claim
    Her right as femme (and baron), her equipment is the same.

    She is wedded to convictions-in default of grosser ties;
    Her contentions are her children, Heaven help him who denies!-
    He will meet no suave discussion, but the instant, white-hot, wild,
    Wakened female of the species warring as for spouse and child.

    Unprovoked and awful charges-even so the she-bear fights,
    Speech that drips, corrodes, and poisons-even so the cobra bites,
    Scientific vivisection of one nerve till it is raw
    And the victim writhes in anguish-like the Jesuit with the squaw!

    So it comes that Man, the coward, when he gathers to confer
    With his fellow-braves in council, dare not leave a place for her
    Where, at war with Life and Conscience, he uplifts his erring hands
    To some God of Abstract Justice-which no woman understands.

    And Man knows it! Knows, moreover, that the Woman that God gave him
    Must command but may not govern-shall enthral but not enslave him.
    And She knows, because She warns him, and Her instincts never fail,
    That the Female of Her Species is more deadly than the Male.

  -- Rudyard Kipling, 1911
Because I forgot to include it in last night's ONT.
137 My ex-wife ran from the cops during a traffic stop.

The cop chased her to our home and there he asked her WTF she was thinking.

She said she thought she could not get a ticket if she got home first. You know, like hiding from a vampire in a church.

In the end the cop issued no ticket and wished me luck.

Posted by: eman at November 18, 2013 03:17 PM (NVDqM)
Op-Eds as Social Positioning: or, I'm Better than Those Hicks!
Explaining why James McAuley was driven to indict his hometown and relatives in the assassination of JFK. Christopher Caldwell had his type's number over a decade ago:
At some point, Democrats became the party of small-town people who think they're too big for their small towns. It is hard to say how it happened: Perhaps it is that Republicans' primary appeal is to something small-towners take for granted (tradition), while Democrats' is to something that small-towners are condemned for lacking (diversity). Both appeals can be effective, but it is only the latter that incites people to repudiate the culture in which they grew up. Perhaps it is that at universities-through which pass all small-town people aiming to climb to a higher social class-Democratic party affiliation is the sine qua non of being taken for a serious, non-hayseed human being.

For these people, liberalism is not a belief at all. No, it's something more important: a badge of certain social aspirations. That is why the laments of the small-town leftists get voiced with such intemperance and desperation. As if those who voice them are fighting off the nagging thought: If the Republicans aren't particularly evil, then maybe I'm not particularly special.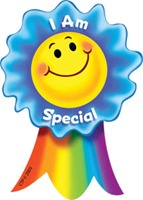 Instapundit: The Incandescent Light Bulb Era Ends in January
Uh huh. I was happy with the old ones. I was initially enthusiastic about CFLs, but they disappointed - especially in terms of lifespan. I've got a couple of expensive LED bulbs from a few years back that are okay. I've ordered some of the CREE bulbs that readers seem to like, and I'll report on them soon. Or you can just stock up on incandescents while you still can, and wait until the alternatives improve. That's what I did, since the Insta-Wife strongly prefers incandescents.
This pretty much mirrors my own experience. I've given up on CFLs for anywhere where I need regular good illumination and now use incandescent bulbs from my stash or LED bulbs. I've had pretty good luck with these 60W equiv CREE LED lights.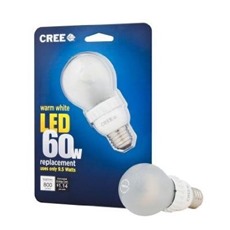 VDH: Bread and Circuses America
I woke up one morning not long ago, and noticed that the world that I was born into no longer exists. It was as if I had once lived in Republican Italy, took a nap, and awoke to the Roman Empire, AD 200.

...What happened? The problem was not that the U.S. ran out of oil and gas, good farmland, minerals, or timber. We still have ideas and the Constitution. We were not wiped out by disease. Nor did we lost the scientific expertise of our predecessors through a new Dark Age. America was not invaded by Vandals and Goths, who ignored the upkeep of aqueducts and plundered civic buildings. Nor did we reach the end of history, with nothing to do anymore. Our roadways are still not all that safe or all that clean. Our factories are not running at full capacity.

So what is turning us into a social pyramid, with an elite pointed capstone and a broad foundation of poor, as the middle in-between narrows toward the top? You know the usual tune: postindustrial economies value new Eloi expertise, not Morlock brawn. Globalization outsourced jobs. Expectations grew even faster than reality, etc.

Maybe, maybe not.

I think three other reasons explain the present anomaly of our bread-and-circuses culture.
OMFG - US NAVY: Hackers 'Jumping The Air Gap' Would 'Disrupt The World Balance Of Power'!!!
Or not. It turns out that when you read article, the supposed threat boils down to infected USB sticks being inserted into isolated systems (a well known issue - just ask the Iranians) and 'sonic' viruses. Now the idea of a 'sonic' virus which can send information from one computer to another and possibly infect them using ultrasonic speaker sounds and microphones is something new - mostly based on the report of a single security consultant. This caused a big kerfuffle on the internet a few weeks ago but since then there's been quite a bit of skepticism towards the report.
Now conceivably you could write a virus that could communicate with another already compromised system if you had a pretty good idea of what hardware was installed on it. But I'm about 99.4% sure that there's no way to write a generic virus that could infect another computer system just using sound. But this seems to be the fear-du-jour so whenever you see the term 'sound virus' just replace it with 'demon spirits' and it'll make the article more entertaining while preserving its truthiness.
News You Can Use: How to Deep-fry Your Entire Thanksgiving Meal
You know you want to - so why not just cut to the chase and get to where you've been heading anyway.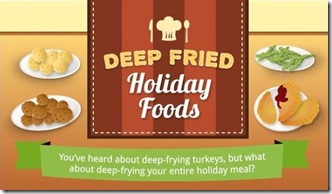 Everything is Better with Yakety Sax
Beavis and Butthead and the Skin Trade
From her short-lived 1991 show. "Captain, you've got boobies."
The AoSHQ group. Yeah.
Teh Tweet!
Tonight's post brought to you by well just a little: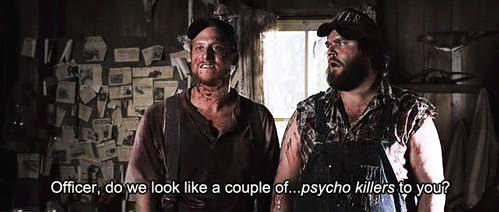 Notice: Posted by permission of AceCorp LLC. Please e-mail overnight open thread tips to maetenloch at gmail. Otherwise send tips to Ace.

posted by Maetenloch at
10:22 PM
|
Access Comments