« MNF Thread
|
Main
|
Top Headline Comments 11-12-13 »
November 11, 2013
Overnight Open Thread (11-11-2013)
A classic essay that really should be more well known. You should read the whole thing.
My name, "Gerard Van der Leun," is an unusual one. So unusual, I've never met anyone else with the same name. I know about one other man with my name, but we've never met. I've seen his name in an unusual place. This is the story of how that happened.
...I read across several rows, moving right to left, then down a row, and then right to left. I got to the end of the sixth row and went back to the beginning of the seventh row.

At the beginning of the seventh row, I read the name: "Gerard Van der Leun." My name. Cut into the stone amongst a tally of the dead.

If you have an unusual name, there's nothing that prepares you for seeing it in a list of the dead on a summer Sunday afternoon in Battery Park in 1975. I don't really remember the feeling except to know that, for many long moments, I became chilled.

When that passed, I knew why my name was in the stone. I'd always known why, but I'd never known about the stone or the names cut into it.

"Gerard Van der Leun" was, of course, not me. He was someone else entirely. Someone who had been born, lived, and died before I was even conceived.

Gerard Van der Leun was my father's middle brother. He was what my family had given to stop Fascism, Totalitarianism and Genocide in the Second World War. He was one of their three sons. He was dead before he was 22 years old. His body never recovered, the exact time and place of his death over the Atlantic, unknown.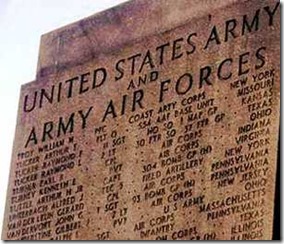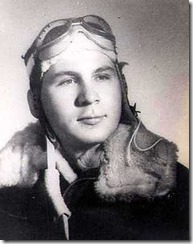 How a Cleveland Press Reporter Nearly Got Your Grandfather Killed
I've sometimes heard people suggest that were the press like this during World War II, things like the secret of the atomic bomb could never have been kept as well as they were. And while there is something to that, in the sense that American journalists were far more cooperative and acquiescent during the 1940s, it also projects a rosier picture backwards than ever truly existed. Even during the Manhattan Project, there were copious leaks. Some small, some huge.
In March 1944 while on vacation in New Mexico John Raper, a reporter for the Cleveland Press, discovered something odd going on in a small town called Los Alamos and felt compelled to report every possible detail of the operation there including scientists present, security details, and possible research.
He probably wasn't aware of the nuclear work going on but the enemy couldn't have asked for a better espionage report.
New Mexico has a mystery city, one with an area from eight to 20 square miles, according to guesses. It has a population of between 5000 and 6000 persons, not more than probably half a dozen of whom can step outside of the city except by special permission of the city boss. He grants permission only in the most exceptional circumstances and under the most rigid conditions. And it is even more difficult for a non-resident to enter than for a resident to leave.2

Commonly known as Los Alamos, the place is a thoroughly modern city. It has fine streets, an electric light plant and waterworks with capacity for a city twice as large as Los Alamos, a service department that really services, public library, high, grade, and nursery schools; recreation centers, hospital, apartment houses, cottages, dance hall, an enormous grocery, refrigeration plant, factories and jail.

...Dr. Oppenheimer is a Harvard graduate, attended Cambridge a year, received a Ph.D. from Gottingen University, Germany; is professor of physics at the University of California and the California Institute of Technology, and is a "fellow" of too many organizations to enumerate.8

It is the work of Prof. Oppenheimer and the hundreds of men and women in his laboratories and shops that makes Los Alamos such a carefully guarded city. All the residents will be oblige to remain there for the duration and for six months thereafter and it seems quite probable that many of them don't know much more about what is being done than you do.
Luckily no one noticed the article - except the US government who were NOT happy about it.

Debunking the Three Biggest Myths of World War I
From a book review by Max Boot of Max Hasting's Catastrophe 1914:
It is right and proper that World War I continues to be remembered not only for the scale of its suffering - still second only to World War II - but also for the breadth of its impact. Without the war, there very likely would have been no Nazi Germany and no Soviet Union. For lack of Russian support,   there very likely would have been no Communist China either. Hitler, Stalin and Mao might have remained nonentities, and World War II, the Holocaust, the Korean War, the Vietnam War and the Cultural Revolution would never have occurred.

...Yet, for all its importance, World War I continues to be misunderstood by most ordinary people who have not yet caught up with the evolving consensus of historians. Three big myths, in particular, dominate the popular perception. First, that it was an accident, a war nobody wanted - a view immortalized in Barbara Tuchman's beautifully written if factually questionable 1962 book "The Guns of August." Second, that it didn't really matter who won - that there was scant difference between the Central and Entente Powers. And third, that soldiers were needlessly sent to slaughter by unfeeling and cloddish generals - "lions led by donkeys" in the popular parlance.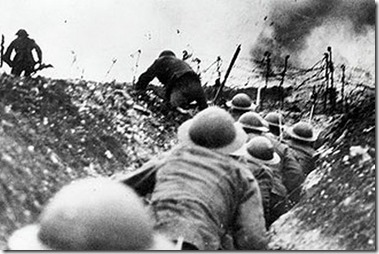 The Green Gentry and Class Warfare
For all their talk about business exploiting the people the Green elite actively make the daily lives of the poor and middle class worse.
The environmental movement has always been primarily dominated by the wealthy, and overwhelmingly white, donors and activists. But in the past, early progressives focused on such useful things as public parks and open space that enhance the lives of the middle and working classes. Today, green politics seem to be focused primarily on making life worse for these same people. [...]

The green gentry today often refer not to sentiment but science - notably climate change - to advance their agenda. But their effect on the lower orders is much the same. Particularly damaging are steps to impose mandates for renewable energy that have made electricity prices in California among the highest in the nation and others that make building the single-family housing preferred by most Californians either impossible or, anywhere remotely close to the coast, absurdly expensive.
And unlike a robber baron who at least makes money and produces something while being indifferent to his effect on people, the Green gentry deliberately make the average person miserable just so they can feel good.
Meanwhile ObamaCare is turning into another assault on the middle class. And that's political poison:
This is a critical point. So long as the discussion about ObamaCare was one pitting conservative complaints about an unconstitutional power grab by the federal government and the perils of moving a step closer to socialized medicine against the well being of the poor and the uninsured, both Democrats and Republicans were probably right to think that implementation would be the effective end of the debate. But, to the surprise of both the left and the right, the discussion has moved from economic and constitutional principles to something more visceral and far more dangerous to the president's plans. Once those opposing ObamaCare are able to use that magic phrase, "protecting the middle class" in the context of opposing liberal projects rather than in defense of them, a tipping point may have been reached.

Lori Gottlieb's liberal Facebook friends may not think her plight is worth caring about. But the critical mass of voters will always be moved to anger against anything that is perceived as an attack on the vast middle class that forms the majority of the electorate and the backbone of American society.
Why Giving Untrained Women a High Recoil Gun is Assholish and Deadly
Why You're Gonna Pay Out the Nose Whether Obamacare Succeeds or Fails
Because the Department of Health and Human Services has insured the insurance companies against losses from ObamaCare.
OMFG: A 3D-Printed Gun That Actually Works
Previous 3D-printed guns made out of plastic were really novelties that could maybe fire a few .22 shots before falling apart - but this one is a fully functional 1911 made out of stainless steel and Inconel 625 using Selective laser Sintering. So everyone and their dog can print a 1911 in their garage now? Commence media panicking and hand-wringing!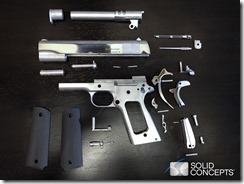 Well, no - the equipment is specialized and very expensive right now (~ $750,000 for a sintering machine) so it's more of an industrial process demonstration than a desktop factory for the average person. That may change one day but it will be a while.
56 Delightful Victorian Slang Terms You Should Be Using
Some of these really ought to be brought back.
20. Doing the Bear

"Courting that involves hugging."

23. Enthuzimuzzy

"Satirical reference to enthusiasm." Created by Braham the terror, whoever that is.

26. Gal-sneaker

An 1870 term for "a man devoted to seduction."

53. Suggestionize

A legal term from 1889 meaning "to prompt."
Beavis and Butthead and the Founding Fathers
The Yahoo AoSHQ group. Bla bla bla.
And my twitter thang.
Tonight's post brought to you by showing school spirit and discouraging tailgaters: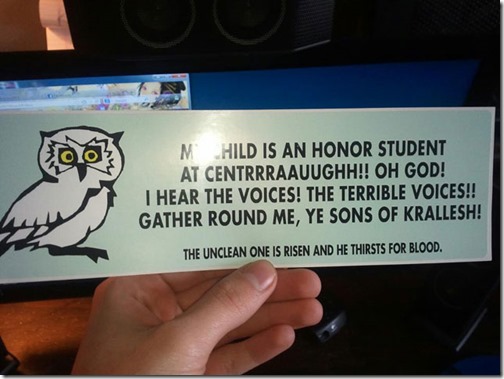 Notice: Posted by permission of AceCorp LLC. Please e-mail overnight open thread tips to maetenloch at gmail. Otherwise send tips to Ace.

posted by Maetenloch at
09:27 PM
|
Access Comments