« Fresh open thread
|
Main
|
New Shoe Dropping: "Doc Shock" »
November 09, 2013
College Football Thread
Football stuff. There's an open thread just below this one for .. it's open, it's for whatever.
(6) Baylor thumped (10) OU Thursday night 41-12. 3rd stringer Shock Linwood had 182 yards on 23 carries and the Baylor defense held the Sooners to just 87 yards on the ground. Baylor's performance was no surprise but OU's lack of performance was a bit of a surprise.
BUT the stunner of the night was (5) Stanford knocking off (3) Oregon 26-20. Oregon managed a late surge which Stanford took from them recovering an on-side kick and running out the clock.
Top 10 games today - all times EST:
(8) Missouri at Kentucky, noon
(2) Florida State at Wake Forest, noon
(9) Auburn at Tennessee, noon
and the big one (today),
(1) Alabama at (13) LSU, 8pm. Primetime baby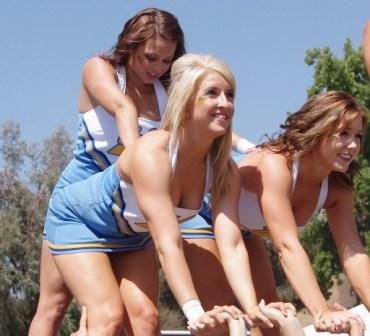 posted by Dave In Texas at
12:16 PM
|
Access Comments