« For First Time, Obama's Personal Favorability Rating is Negative
|
Main
|
Top Headline Comments 10-Halloween-13 »
October 30, 2013
Overnight Open Thread (10-30-2013)
How Bad Were the Developers of the ObamaCare Website?
Well CGI's last 'success' was the infamous Canadian gun registry:
Their most famous government project was for the Canadian Firearms Registry. The registry was estimated to cost in total $119 million, which would be offset by $117 million in fees. That's a net cost of $2 million. Instead, by 2004 the CBC (Canada's PBS) was reporting costs of some $2 billion - or a thousand times more expensive.

Yeah, yeah, I know, we've all had bathroom remodelers like that. But in this case the database had to register some 7 million long guns belonging to some two-and-a-half to three million Canadians. That works out to almost $300 per gun - or somewhat higher than the original estimate for processing a firearm registration of $4.60.
You know when each database entry costs more than the actual item being databased, you just might be fucking incompetent.
There is a common assumption in Chicago that guns are the equivalent of free-roaming cobras, being lethal and unmanageable by any means except elimination. The more guns, in this view, the more murders and mayhem.
And No You Can't Keep Your Plan
Because unless your health insurance plan was embedded in amber on March 23, 2010, it will go away. And this was by design.
McCain: Except for that Benghazi thing, Hillary was an awesome SecState
I wish John McCain would just get his long drawn-out party-switch over and done with.
Everyone in Europe is Shocked, Shocked to Learn that Spy Agencies Spy
I can testify to this firsthand. There's a whole lot of handwringing in Europe over the fact that the US spied on friends. But the truth is that we don't really have friends in Europe - we have 'allies' which is something different. And the best way to make sure allies are still allied is to cross-check what they do in private with what they say in public.
Meanwhile Vladimir Putin personally gives world leaders at the G-20 summit bugged and Trojan Horsed gifts and it's a giant ho-hum in the media.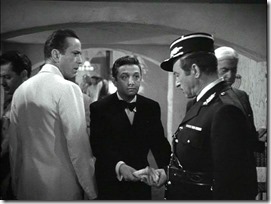 TwatRocker and Les Misérablizing the Difficulties of Daily Life
"If that's the worst thing your daughter sees on the Internet, you're a very lucky person."
And why do reporters enable his addiction?
Elderly Australian Couple Win 'Free Vacation and Luggage'; Unknowingly Become Drug Mules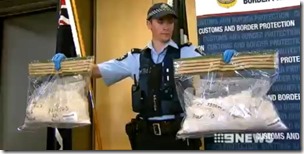 Apparently it roughly translates as get a fox costume and be a whore.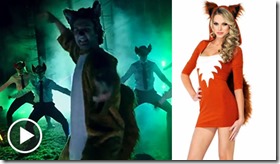 Weekly AoSHQ Commenter Standings
Top 10 commenters:
1 [467 comments] 'Vic' [65.55 posts/day]
2 [456 comments] 'sven10077'
3 [392 comments] 'MWR, Proud Tea(rrorist) Party Assault Hobbit Chelsea </i></s></u></b>'
4 [374 comments] 'rickb223'
5 [364 comments] 'tangonine'
6 [360 comments] 'Mike Hammer'
7 [354 comments] 'EC'
8 [336 comments] 'thunderb'
9 [315 comments] 'artisanal 'ette'
10 [309 comments] 'mama winger'
Top 10 sockpuppeteers:
1 [129 names] 'Ambassador Stevens' [18.11 unique names/day]
2 [53 names] 'Islamic Rage Boy'
3 [50 names] 'The Political Hat'
4 [42 names] 'andycanuck'
5 [41 names] 'Prez'nit 404'
6 [36 names] 'Cicero (@cicero)'
7 [34 names] 'Brandon In Baton Rouge'
8 [32 names] 'mindful webworker - simple solutions from a simple mind'
9 [31 names] 'toby928?'
10 [29 names] 'Mallamutt, RINO President for Life'
Teh Tweet!
Le AoSHQ groupe de Yahoo. Ooh la la!
Tonight's post brought to you by modern costume choices:

Notice: Posted by permission of AceCorp LLC. Please e-mail overnight open thread tips to maetenloch at gmail. Otherwise send tips to Ace.

posted by Maetenloch at
10:03 PM
|
Access Comments