« Late Open Thread Beneath the Book Thread [OregonMuse]
|
Main
|
Sunday Football Thread »
October 27, 2013
Sunday Morning Book Thread 10-27-2013: Boring, Non-Controversial Edition [OregonMuse]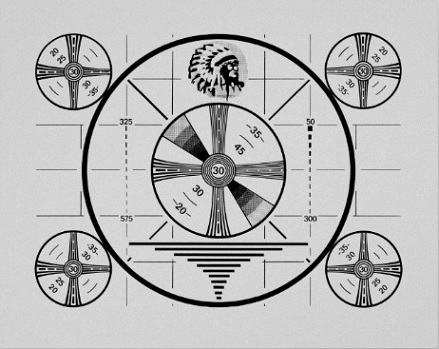 Please Stand By
Good morning morons and moronettes and welcome to AoSHQ's prestigious Sunday Morning Book Thread.
I've had a busy week, so the book thread is going to be a bit sparse today. Which actually works well here, because as you probably know, orders came down from The Boss to keep things boring and non-controversial while he's off on his well-earned vacation. Meanwhile, I've found where he hides the key to the liquor cabinet and I know where his midget pr0n stash is, so I'll be busy for a while. You guys can talk amongst yourselves.
Question: Any of you electronics nerds know why early test patterns had little Indian heads in them?

Everyone's A Comedian
OK, so I think we all know that occasionally Amazon sells products that, for whatever reason, just look silly (like this thing or maybe even this one here). And so the silly reviews start to accumulate (some classic examples here, here, and, of course, here).
And, naturally, this happens with books as well. For example, How to Avoid Huge Ships brings the wiseacres scurrying out of the walls like cockroaches:
I bought How to Avoid Huge Ships as a companion to Captain Trimmer's other excellent titles: How to Avoid a Train, and How to Avoid the Empire State Building. These books are fast paced, well written and the hard won knowledge found in them is as inspirational as it is informational. After reading them I haven't been hit by anything bigger than a diesel bus. Thanks captain!
Read this book before going on vacation and I couldn't find my cruise liner in the port. Vacation ruined.
I live near a park and frequently walk around the local area. Given the amount of dog mess that is on the pavements I thought this book would be the ideal read to stop me having to scrape my shoes on the grass before going home. It was only after it arrived that I looked closely at the title and realised it said 'How to Avoid Huge SHIPS'. A simple error that means I am still treading on massive examples of canine excrement...
And of course, with a title like The 2009-2014 Outlook for Wood Toilet Seats in Greater China, you're just asking for it:
This one should not leave my dad seatless. I find the book narrative somewhat splintered. The information that it piles on left me down in the dump. Maybe they can squeeze out a sequel or just a number two.
I must say that I was not equally enchanted with the movie version of this. While I normally like Samuel L. Jackson, I just did not think he was able to pull off Mei-Zhen, Xiao's older sister. Also, some of the funnier moments in the written version just did not come through on screen. I will add that the sequel to this, "The Chinese Wood Toilet Seat that Kicked the Hornet's Nest" was not anywhere near the caliber and of the seminal first work.
All i did was look at the cover, but i already knew from the start. This is, without a doubt, still a better story than Twilight.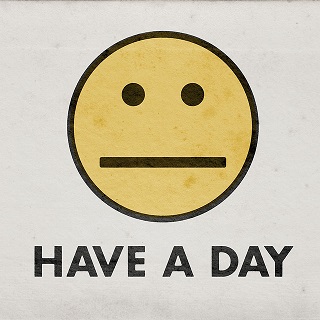 Non-Controversial Greetings From The AoSHQ Book Thread
And you can't get more boring and non-controversial than A Million Random Digits with 100,000 Normal Deviates by the RAND Corporation. But just because it's non-controversial doesn't mean it isn't a great book. Just read these rave reviews:
Wow! The 1,000,000 random digits produced by the Rand Corporation are some of the best random digits out there! I was amazed at some of their selections. For example: would YOU have conceived of the sequence 35462? Or 239877687468? Or 776834689765872643756324876 (one of my personal favorites). This is fine, fine work. Kudos to the folks at Rand on this most fascinating tract that truly keeps one on the edge of his seat.
Such a terrific reference work! But with so many terrific random digits, it's a shame they didn't sort them, to make it easier to find the one you're looking for.
If you like this book, I highly recommend that you read it in the original binary. As with most translations, conversion from binary to decimal frequently causes a loss of information and, unfortunately, it's the most significant digits that are lost in the conversion.
So I admit it, I got nuthin'.

YA Recommendation
Mrs. Muse and I were at the home of some church friends and I happened to notice the YA novels, The Dragon's Tooth, and The Drowned Vault, by N. D. Wilson on the side table. These are the first two in Wilson's 'Ashtown Burials' trilogy:
For two years, Cyrus and Antigone Smith have run a sagging roadside motel with their older brother, Daniel. Nothing ever seems to happen. Then a strange old man with bone tattoos arrives, demanding a specific room.

Less than 24 hours later, the old man is dead. The motel has burned, and Daniel is missing. And Cyrus and Antigone are kneeling in a crowded hall, swearing an oath to an order of explorers who have long served as caretakers of the world's secrets, keepers of powerful relics from lost civilizations, and jailers to unkillable criminals who have terrorized the world for millennia.
Both of these books are available for $2.99 on Kindle, so yeah, I bought 'em. The third in the series, Empire of Bones, has just been released.
N.D. Wilson is also the author of the '100 Cupboards' YA trilogy, book 1 of which is available here. Every one of my friends who have read this book thinks it's great, so what more recommendation do you need? After all, if you can't trust some guy on the internet, who can you trust?
___________

So that's all for this week. As always, book thread tips, suggestions, rumors, threats, and insults may be sent to OregonMuse, Proprietor, AoSHQ Book Thread, at aoshqbookthread, followed by the 'at' sign, and then 'G' mail, and then dot cee oh emm.
What have you all been reading this week? Hopefully something good, because, as I keep saying, life is too short to be reading lousy books.


posted by Open Blogger at
11:00 AM
|
Access Comments