« CNBC: The Place For Terrible Stock Advice And Not So Subtle Bigotry
|
Main
|
Top Headline Comments 11-23-13 »
October 22, 2013
Overnight Open Thread (10-22-2013)
Shit. I'm still in Munich. All I wanted was a goddamned decent internet connection – and for my sins they gave me one.
My mouse is dying...This morning, I found Baldy tucked in a corner of her cage, as far from her little den (and her sister) as she could possibly be.  Whether her sister kicked her out or Baldly, like the elephant, went off to die, I do not know.  It's clear, though, that she has at most a few hours left.  She lies perfectly still, with only the slightest movement of her chest showing that she still slowly breathes.  Her rheumy eyes are half shut and unblinking.  Occasionally, a slight tremor shakes her body.



I realize as I watch her that this is the first time I've ever been in the presence of dying.
The Vaunted British NHS May Soon No Longer Be Free
Nothing is as ever expensive as something the government gives you for free.
Stagnant health spending combined with ever rising costs and demand mean the NHS is facing "the most challenging period in its 65-year existence," the NHS Confederation said ... In a frank assessment of the dangers faced by the health service, senior officials at the confederation say that the two years following the next general election will be pivotal in deciding whether the NHS can continue to provide free health care for all patients.
The Vaunted British NHS: Now Paying Doctors a £50 Bonus to Put Patients on the 'Death Pathway'
But at least it's still free. For now.
These Days Everyone Knows You're a Dog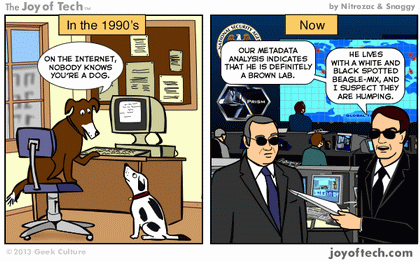 Television is a mental illness. Wanting to be on television is a mental illness. Wanting to be president of the United States, wanting to be an actor—these are degrees of the same mental illness. If you need to be approved of simultaneously by more people than are in this room now, there's a problem. I don't know what would happen if television—or fame—stopped tomorrow for all the people who are pursuing it, what they would do. I suspect the idea of the zombie apocalypse is based on that…

I'm gonna eat your flesh unless you applaud me! And that's the predicate here of my own self-analysis. But you find yourself at various times in your life being fearful, because you don't know how to function in some environment in which you're not being applauded by a thousand people or more at once. So many times I've looked back with a kind of sympathetic disgust at my personal conduct till age 40.
University: IDF Soldiers So Racist They Won't Even Rape Palestinian Women
Apparently Muslim men are very non-racist.
You're No Longer a Crazy PMSing Bitch
According to the DSM-V you're now a mentally ill bitch.
25 Abandoned Monuments From the Future
Or possibly Zardoz.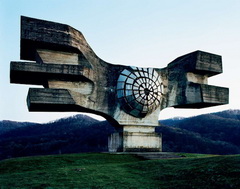 Police State: Sweden Bans Jacking Off in the Library
The AoSHQ group. Yeah.
Teh Tweet!
Tonight's post brought to you by lizard beats Spock: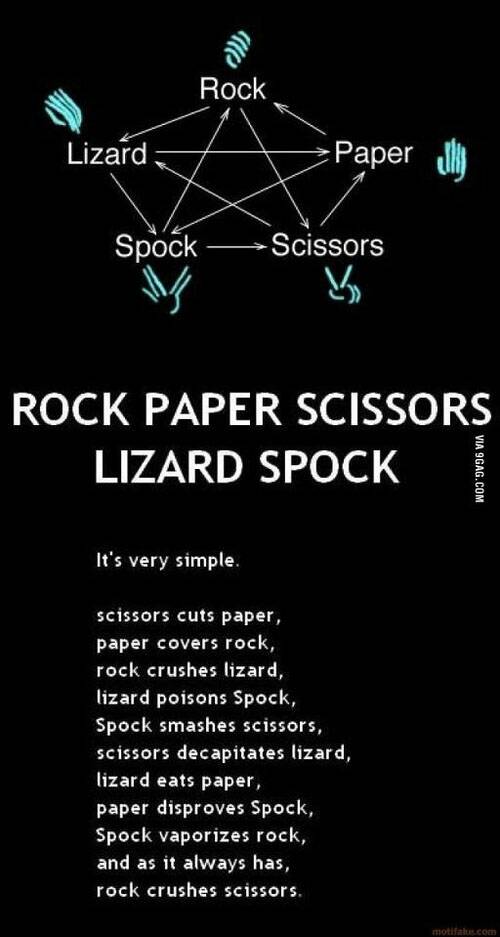 Notice: Posted by permission of AceCorp LLC. Please e-mail overnight open thread tips to maetenloch at gmail. Otherwise send tips to Ace.

posted by Maetenloch at
09:45 PM
|
Access Comments