« Obama's iron curtain descends on the media
|
Main
|
Top Headline Comments 10-11-13 »
October 10, 2013
Overnight Open Thread (10-10-2013)
The National Park Service: Assholes in Green
There's not having money to continue your services and then there's going far out of your way to deliberately inconvenience people and spitefully deny them any pleasure whatsoever. Apparently the NPS has chosen the latter.
As we reported last Thursday, the historic Cliff House Restaurant - a privately owned profitable business which sits on land controlled by the National Park Service - was suddenly ordered to close by the Obama administration on October 3.

Then on Monday, October 7, with little fanfare, Cliff House's owners Dan and Mary Hountalas decided to defy the government's closure order and instead re-open for business, to the delight of the hundreds of tourists and locals who dine there every day. When word leaked out that the Cliff House had re-opened, the local National Park Service office consulted with Washington DC and then issued a second (and apparently firmer) order to the owners to re-close the restaurant -who were then forced to unwillingly comply for a second time last night at midnight
Not only are they closing off scenery and oceans, but they also shutting down facilities by force that they don't even run:
The Park Service told Claude Moore Colonial Farm to shut down.

The farm's administrators appealed this directive?-?they explained that the Park Service doesn't actually do anything for the historic site. The folks at the NPS were unmoved. And so, last week, the National Park Service found the scratch to send officers to the park to forcibly remove both volunteer workers and visitors.

Think about that for a minute. The Park Service, which is supposed to serve the public by administering parks, is now in the business of forcing parks they don't administer to close. As Homer Simpson famously asked, did we lose a war?
Bookworm doesn't mince any words in her post, Is The National Park Service The New Gestapo? Which includes an account of how armed NPS employees held a group of senior citizens prisoner for several days when they had the temerity to show up for their pre-paid pre-scheduled tour and stay in Yellowstone national park.
The term Gestapo may seem a bit harsh until you read about some of the casual cruelty of NPS employees directed towards the elderly tourists. But yeah, these are exactly the sort of people who need only the weakest excuse and opportunity to indulge their inner thug. Note that this was only a few days into the shutdown - imagine how they'll be if it goes on a few weeks.
At the beginning of their imprisonment (there's no other word for it), the seniors were shepherded onto a bus. The bus did what tourist buses do in Yellowstone - it stopped when it came abreast of a passing herd of bison. When the seniors attempted to take photos, however, the female ranger in charge took quick exception to this activity - even though the visitors' visual pleasure of the People's national treasure had nothing to do with preserving the park, which is the ranger's sole area of responsibility. Tourists, she said, were not allowed to "recreate."
Once the seniors were delivered to the Old Faithful Inn, which is immediately adjacent to Old Faithful, their captivity began in dead earnest. The seniors were not allowed to set foot outside the hotel, and armed rangers guarded each door - not to protect the tourists from any dangers lurking outside, but to ensure that, without federal permission, even their eyes were denied a view of Yellowstone.

"They looked like Hulk Hogans, armed. They told us you can't go outside," Vaillancourt told the Eagle Tribune. "Some of the Asians who were on the tour said, 'Oh my God, are we under arrest?' They felt like they were criminals."

There were further indignities to come. After two days holding the tourists as prisoners in their hotel, the park service eventually loaded the group onto a bus headed out of Yellowstone. ...Although there was a small toilet on the bus, it was inadequate for the number of seniors, and also difficult for people with impaired movement. Nevertheless, the Nazi Park Service representatives refused to allow the bus to make any bathroom stops during that long drive.
The NPS built up a lot of goodwill over the years and then has managed to completely squander it all over a few days by choosing to be complete dicks to the very people they're supposed to be serving. While the orders may have come from the White House and NPS Director Jonathon Jarvis, they were still willingly carried out by the NPS line personnel.
The NPS has made it clear where they stand with regard to the American people. And so when the shutdown is finally over, I'm expecting a Congressional reckoning for them. If they could pull off this much assholery with only 'essential' staff, then there's a whole lot of very necessary cutting to be done within the NPS.
"No matter how disastrously some policy has turned out, anyone who criticizes it can expect to hear: 'But what would you replace it with?' When you put out a fire, what do you replace it with?"

  -- Thomas Sowell
Oakley defines pathological altruism as "altruism in which attempts to promote the welfare of others instead result in unanticipated harm." A crucial qualification is that while the altruistic actor fails to anticipate the harm, "an external observer would conclude [that it] was reasonably foreseeable." Thus, she explains, if you offer to help a friend move, then accidentally break an expensive item, your altruism probably isn't pathological; whereas if your brother is addicted to painkillers and you help him obtain them, it is.
Pathological altruism is at the root of the liberal left's crisis of authority, which we discussed in our May 20 column. The left derives its sense of moral authority from the supposition that its intentions are altruistic and its opponents' are selfish. That sense of moral superiority makes it easy to justify immoral behavior, like slandering critics of President Obama as racist--or using the power of the Internal Revenue Service to suppress them.
And its relation with 
Buddhism, 'Idiot Compassion', and Luke Skywalker
What happens if you don't learn compassion? It leads to what Chφgyan Trungpa Rinpoche called "idiot compassion" - stealing the term from Gurdjieff. Idiot compassion is when your compassion arises from the desire to be seen as compassionate. Idiot compassion runs all through the Star Wars movies. Amidala is showing idiot compassion when she doesn't want to be seen to "condone an action that will lead us to war," even though her action leads to greater suffering. Anakin shows idiot compassion when he spares Dooku, and Windu shows mastery when he changes his goal from arresting Darth Sidious (did anyone else want him to knock at the door and ask "are you in, Sidious?") to killing him, the action that would have saved untold suffering.
Shirley Sherrod's Malicious Pro-Bono Suit Against Andrew Breitbart's Widow
Because people suck.
Are freakier than you know.
Avocados are toxic to almost all animals (including cats and dogs). Humans are a rare exception. It is the only fruit to contain persin, a fatty acid, which, when eaten by animals causes vomiting, diarrhea, and other nasty symptoms. Consumption of large quantities can cause death within twelve hours.

Avocados are berries (fleshy fruits coming from a single ovary). Interestingly, this broad definition of a berry means that bananas, pumpkin, tomatoes, watermelon, and coffee are also berries (you can tell that to the next person who tries to argue that tomatoes are vegetables). Curiously this also excludes strawberries as berries.

Eighty percent of modern avocados originate from one "mother" tree which was patented by mailman Rudolph Hass from California in 1935. The tree survived until 2002 when it died of root rot. Unfortunately Hass only made $5,000 in his lifetime from his patent on the tree because his partner sold cultivars to anyone who wanted to buy them. Subsequently Hass spent the remainder of his life working for the California Mail Service.

Avocado also has an interesting characteristic: it is the only berry with no living animal large enough to spread it through consumption and release as dung. This has led scientists to believe that it co-evolved with prehistoric megafauna that were large enough to eat the fruit whole. The megafauna went extinct but the avocado remained as an unusual monument to an unknown dinosaur.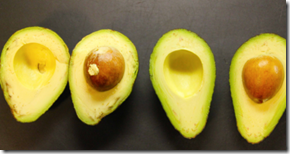 Surviving 12 Hours in Quicksand
Adam Carolla has pointed many times that you just don't see nearly as much quicksand in the media as you did just a decade or three ago. But that doesn't mean it's not out there.
The runners came back around 3:40 and we talked about using the Personal Locator Beacon. It was a weird conversation because the situation didn't seem super serious. I was stuck in mud and it was cold, but there was no blood. There was no traumatic injury. At four o'clock we hit the beacon because we didn't know when someone might come. We thought that hypothermia would make this a life or death situation.

I was worried about passing out in the water, so I asked if we could create a system to hold me up. We built a raft using Thermarests and driftwood. and I lay on my belly. Every 15 minutes or so, one of the people with me would say, "Hey Robbie, How did this happen? How old are you? Where are you from?"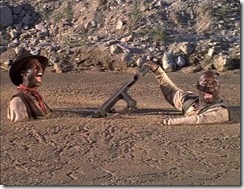 Did Ariel Castro Pull a David Carradine?
Fair warning - you will probably have a happier, more care-free life if you skip over this item...NOW.
But of course you won't.
In addition, a report forwarded to the state highway patrol "for consideration of the possibility of auto-erotic asphyxiation,"says that Castro was discovered dead in his cell with  his pants and underwear pulled down to his ankles. He had a sheet wrapped around his neck, which was attached to his cell window. There was no suicide note, but officials found a Bible open to John Chapters 2 and 3 and pictures of Castro's family arranged "in a poster-board fashion," according to the report.
Eh - I don't really care or want to know about the hows and whys, I'm just glad he's dead and gone.
Ricardo and Comparative Crotch Advantage Theory
We have a bit too much and the Japanese apparently have not quite enough camel toe. I sense an economic equilibrium adjustment coming.
Advantage: USA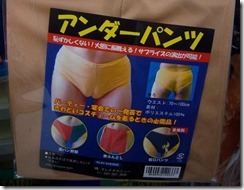 Yahoo group. That is all.
The group thingy. And the middle class.
And my Twitter spew.
Tonight's post brought to you by stocking up: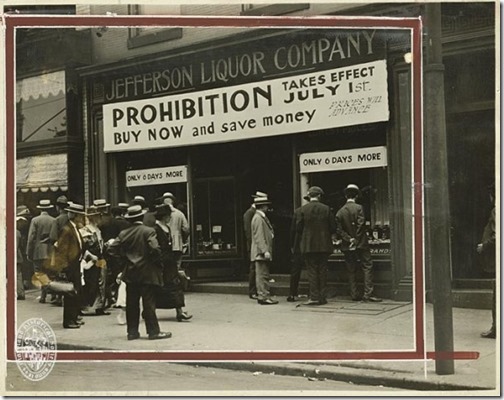 Notice: Posted by permission of AceCorp LLC. Please e-mail overnight open thread tips plus $1 for S&H to maetenloch at gmail. Otherwise send your scraps to BizarroAce. Do not taunt happy-fun ball.

posted by Maetenloch at
10:12 PM
|
Access Comments