« Tales of the Shutdown Open Thread
|
Main
|
Top Headline Comments (10-9-2013) »
October 08, 2013
Overnight Open Thread (10-8-2013)
The nightly chill in the air tells you what time of the year it is...
It's Decorative Gourd Season, Motherfuckers
I don't know about you, but I can't wait to get my hands on some fucking gourds and arrange them in a horn-shaped basket on my dining room table. That shit is going to look so seasonal. I'm about to head up to the attic right now to find that wicker fucker, dust it off, and jam it with an insanely ornate assortment of shellacked vegetables. When my guests come over it's gonna be like, BLAMMO! Check out my shellacked decorative vegetables, assholes. Guess what season it is-fucking fall. There's a nip in the air and my house is full of mutant fucking squash.

I may even throw some multi-colored leaves into the mix, all haphazard like a crisp October breeze just blew through and fucked that shit up. Then I'm going to get to work on making a beautiful fucking gourd necklace for myself. People are going to be like, "Aren't those gourds straining your neck?" And I'm just going to thread another gourd onto my necklace without breaking their gaze and quietly reply, "It's fall, fuckfaces. You're either ready to reap this freaky-assed harvest or you're not."
Pop Quiz: How Much of the Federal Government is Actually Shutdown Money-Wise During 'The Shutdown'?
      A. 94%
      B. 62%
      C. 28%
      D. 17%
Answer Here: D. Just 17%
Which is why Pixy has coined the phrase, Potemkin Shutdown.
But Of Course the VA Will Now Be Closed
Did you think Obama would let a crisis pass without screwing veterans over somehow?
Veterans regional offices will be closed and nobody will answer their phones beginning Tuesday morning as the government shutdown forces furloughs of 7,000 employees of the Veterans Benefits Administration.

"All public access to VBA regional offices and facilities will be suspended," said Veterans Affairs Department spokeswoman Victoria Dillon.
Note that VA hospitals and clinics remain open. For now.
Note to Americans Who Believe Europeans' Health Care System Is the Way to Go
Then you turn around and go: "No no no, it is not all of us, it is only the reactionary Republicans; we liberals we're good, humane people, and now we're going to be wise and benevolent, Europe, and imitate your outstanding example of noble altruism!"

How about putting Europe's claims into doubt, once in a while?

In short: The reason that Europe has its "universal health coverage" is because of, and thanks to, America.
Compare telephones between now and ca 1980; which is better?

Prior to 1980, there were 20 to 40 years of little to no innovation, but nobody knew it, nobody complained about, because few if any people could imagine technological evolution in the sector. The common citizen (American or foreign) couldn't imagine it, the common bureaucrat couldn't imagine it, and certainly the common "I'm-here-to-make-your-life-better" politician couldn't imagine it. Only a few rare individuals could do so. Government got out of the phone business at about the time Ronald Reagan was president (although I don't think it was due to one of RR's own policies), the private sector was where "bold, new policy solutions" were created, and the field boomed - to everybody's benefit! And today the average "poor" person has more telephone "power" - he is richer, in a sense, regarding one's own communications capabilities - than the dirty capitalist pig millionaire of 50 years ago, of 20 years ago, and even of 10 years ago.


...Wouldn't it be better if medical innovations came at the rate of telephone innovations?!
David Mamet on why theater is one of the most capitalistic of all art forms - so long as the government doesn't subsidize it:
The theatre is a magnificent example of the workings of that particular bulwark of democracy, the free-market economy. It is the most democratic of arts, for if the play does not appeal in its immediate presentation to the imagination or understanding of a sufficient constituency, it is replaced. The theatre especially exemplifies the democratic free market in that interactions between playgoer and presenter, between consumer and purveyor, are immediate, unfettered, not subject to regulation-interactions do not require verification by third parties (the seller need not explain why he has presented his particular good, the buyer why he has chosen or rejected it). .

...Champions of so-called theory, whether feminist, Marxist, multiculturalist, or other, in an attempt (supposedly) to cleanse expression of bias, are involved in a postmodern rendition of book burning. For the question of art is neither "How does it serve the state?" (Stalinist) nor its wily modification into "How does it serve humanity?" but "How does it serve the audience?"
6 Images That Ruined the People That They Made Famous
The problem was, the raising of the flag was by no means the end of the fighting -- of the six men who appeared in the photo, three wound up getting killed in battle soon thereafter. Fearing that it would be a PR nightmare if all of the men lost their lives, the American military brass decided to pull the survivors out of the war and make them famous. John Bradley and Rene Gagnon were quickly identified and flown home, which left the third and last flag man, Native American Ira Hayes, to become the real life Private Ryan. But Hayes didn't want to be found.

Sure, Hayes knew that staying behind would likely kill him (it was the deadliest battle to date in the Pacific theater), but he didn't want to abandon his fellow men just because someone had taken a cool photo. He allegedly even threatened Gagnon with bodily harm if he named Hayes as the sixth man in the scene. But eventually, pressure from his superiors forced Gagnon to give up Hayes' name, and Hayes was pulled from combat, being a celebrity and all.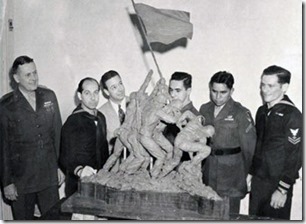 Another Sign That The International Red Cross has Too Much Time on its Hands
They now want 'war crimes' punished inside video games.
"The International Committee of the Red Cross (ICRC) wants developers to consider building "virtual consequences" for mayhem into their video games. 'Gamers should be rewarded for respecting the law of armed conflict and there should be virtual penalties for serious violations of the law of armed conflict, in other words war crimes,' read the ICRC's new statement on the matter. 'Game scenarios should not reward players for actions that in real life would be considered war crimes.'

Like many a concerned parent or Congressional committee before it, the ICRC believes that violent video games trivialize armed conflict to the point where players could see various brands of mayhem as acceptable behavior. At the same time, the ICRC's statement makes it clear that the organization doesn't want to be actively involved in a debate over video-game violence, although it is talking to developers about ways to accurately build the laws of armed conflict into games.
Wait - there's a city more abandoned than Detroit?!?

I'm suspecting some technical chicanery is going on here -well unless we're talking East St. Louis. Which I got introduced to late one Saturday night circa 1980 when an unexpected construction detour dumped the family sedan off there. It was an experience seared, seared into my memory.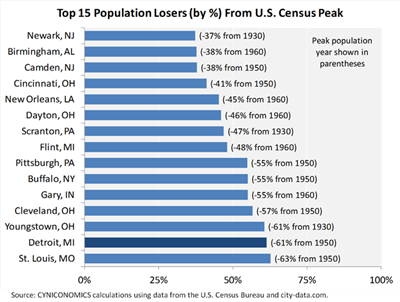 I actually owned this very magazine as a kid - I think I finagled it from a friend's older brother sometime in 1976. It's easy to forget that for a lot of the 1970s Star Trek fandom was an underground and isolated phenomenon that was almost completely ignored by Hollywood and the media. And run by fans with little hope of ever seeing any more ST episodes or specials. But when I got my hands on this magazine I realized I wasn't alone - there were a lot of other people into Star Trek (and Sci-Fi in general) just as much as I was.
About two years ago, I wrote about the fairly obscure fan magazine, All About Star Trek Fan Clubs (yeah, that was its official title). As I mentioned in that post, AASTFC was published in 1976-1977, ran six (I think) quarterly issues, and received national newsstand distribution.

The rather amateurish - though earnest and enthusiastic - magazine covered Star Trek fandom in all its pre-Internet/home video Seventies forms, with fannish articles on conventions, collectibles, episode trivia, pull-out posters, lots of fan art, interviews with the Trek cast (and prominent "Trekkers!" ), fanzine reviews, and, as its clumsy title promised, extensive fan club listings.

It was an interesting magazine, and for a rural science fiction fan without access to conventions or fan clubs, it was a window onto a larger world of Trek (and sci-fi)  fandom.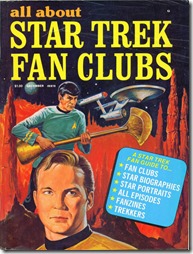 Firefighters Rescue Man's Penis from Toaster
Okay important safety tip for the horde: When you fuck a toaster, know your own limitations and don't get greedy.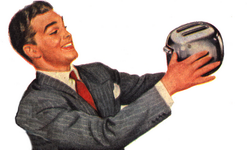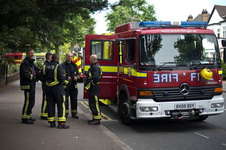 The AoSHQ group. Yeah.
Teh Tweet!
Tonight's post brought to you by the new Forbidden Zone: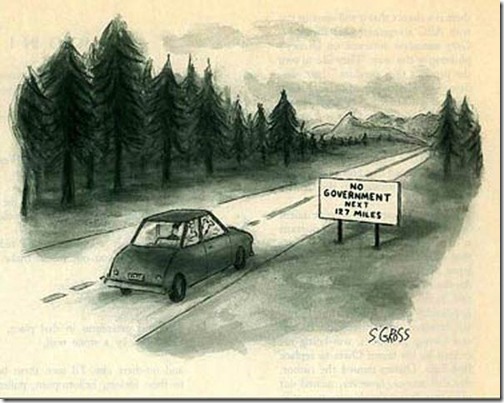 Notice: Posted by permission of AceCorp LLC. Please e-mail overnight open thread tips to maetenloch at gmail. Otherwise send tips to Ace.

posted by Maetenloch at
10:36 PM
|
Access Comments