« Obama: Why, Just Imagine If a Worker Wanted to Extract Concessions from a Factory. And So He Stopped Working and Shut the Factory Down. Imagine Such a Thing. He'd be Fired!
|
Main
|
NYT CLAIMS, AS HEADLINE FACT, THAT THEY KNOW CAPITOL HILL INCIDENT IS DIRECTLY RELATED TO FISCAL CRISIS »
October 03, 2013
Shots Fired at the Capitol;
Update: Did Shooter First Attempt to Ram the White House Gate?
Update: Rep. Sean Duffy Assaulted?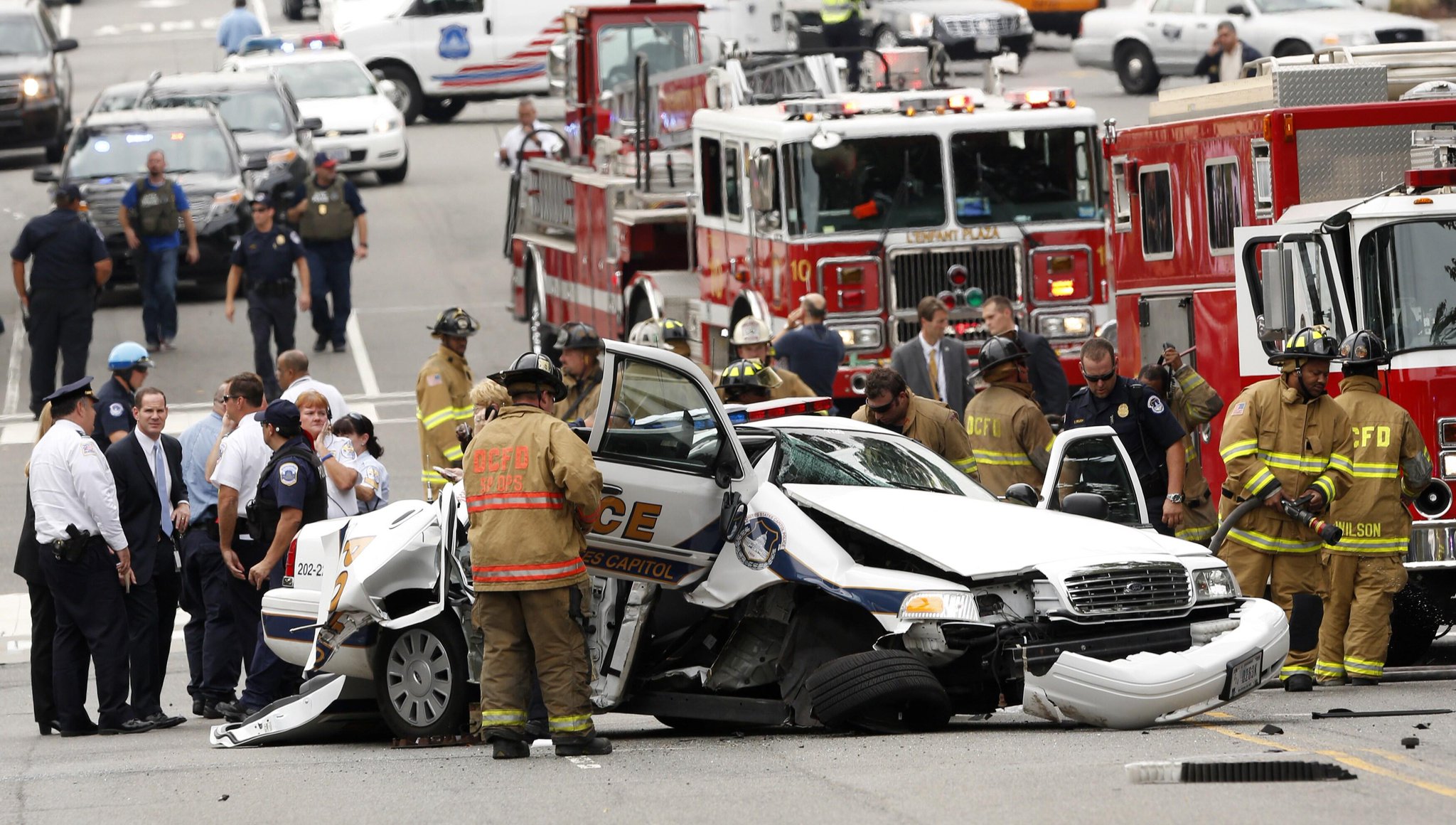 Totaled cop cruiser, presumably near scene of final encounter

Uh-Oh: The way this may have unfolded is thus: man attempts to ram car through White House barricades, then flees, pursued by cops, and is cornered at the Capitol.
All of this is unconfirmed (or at least fluid) so don't get too attached to any particular storyline.
This aspect of it is now being reported by Pete Williams, who is right until proven wrong.
Less confirmed: ABC News says the suspect was female -- and she's dead at the scene.
Update: Was this merely a pursuit of a criminal which wound up ending at the Capitol?
An update from Yahoo News suggests the police were involved in a car chase with a criminal perpetrator, cornering the suspect at the Capitol and leading to an exchange of gunfire.
I keep seeing reports that a cop was shot, but they seem to be calling that an "injury" rather than a murder.
Update: In what is probably an unrelated matter -- this happened two hours ago -- Rep. Sean Duffy was assaulted. The Huffington Post's headline (no link) is "GOP Congressman gets into physical altercation outside Capitol," as opposed to "Leftwinger Assaults Congressman on the Street."
Obviously I have no idea what's going on. The media is going to jump the gun and speculate this is a Tea Partier, as usual.
Shooter in Custody? So says Congressman Tim Griffin.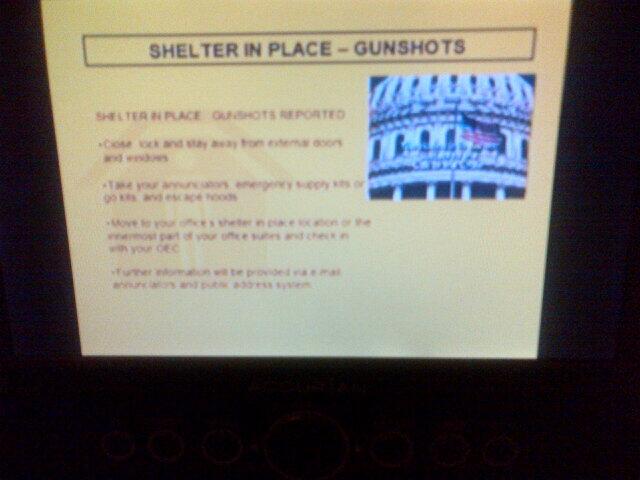 posted by Ace at
02:31 PM
|
Access Comments