« TNF Thread, 49ers vs. Rams
|
Main
|
Top Headline Comments 9-27-13 »
September 26, 2013
Overnight Open Thread (9-26-2013)
A longish article by Ed Driscoll. I'll just bait you with this quote by Lee Harris on why socialism will never die.
Sorel, for whom religion was important, drew a comparison between the Christian and the socialist revolutionary. The Christian's life is transformed because he accepts the myth that Christ will one day return and usher in the end of time; the revolutionary socialist's life is transformed because he accepts the myth that one day socialism will triumph, and justice for all will prevail. What mattered for Sorel, in both cases, is not the scientific truth or falsity of the myth believed in, but what believing in the myth does to the lives of those who have accepted it, and who refuse to be daunted by the repeated failure of their apocalyptic expectations. How many times have Christians in the last two thousand years been convinced that the Second Coming was at hand, only to be bitterly disappointed - yet none of these disappointments was ever enough to keep them from holding on to their great myth. So, too, Sorel argued, the myth of socialism will continue to have power, despite the various failures of socialist experiments, so long as there are revolutionaries who are unwilling to relinquish their great myth. That is why he rejected scientific socialism - if it was merely science, it lacked the power of a religion to change individual's lives. Thus for Sorel there was "an.analogy between religion and the revolutionary Socialism which aims at the apprenticeship, preparation, and even the reconstruction of the individual - a gigantic task."
Is It Time For Conservatives To Sit Down In The Snow?
A classic column by William Jacobson. Even more apropos today than it was in 2008.
Andrew Dice Clay, 'Dads' and PC Push-Back
Chuck Klosterman explains Clay's brief super-popularity as a reaction to political correctness:
Every casual conversation suddenly had the potential to get someone fired. It was a great era for white people hoping to feel less racist by accusing other white people of being very, very racist. A piece of art could be classified as sexist simply because it ignored the concept of sexism. Any intended message mattered less than the received message, and every received message could be interpreted in whatever way the receiver wanted. So this became a problem for everybody. It was painlessly oppressive, and the backlash was stupid and adversarial. It drove artists to linguistic extremes, and it drove audiences to Andrew Dice Clay.
And Sonny Bunch thinks we're now in a similar PC era and Fox's new series 'Dads' is a sign of another popular reaction to it.
But I also think we've headed into another period that helped spawn the likes of Clay. There are a number of critics who spend their time worrying about the morally and politically problematic nature of the entertainments offered us. They chide the networks for failing to understand the enlightened world in which we live. Like the censors/censurers of old-the Moral Majority, the Parents Television Council-they are worried about audiences being corrupted. They dismiss these entertainments as "not funny" when what they mean is "offensive to my sensibilities and therefore not worthy of laughing at and oh, by the way, you're a bad person for enjoying it."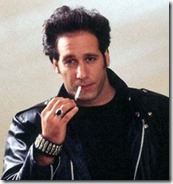 This popped up on my iphone's shuffle a few days ago and since then it's been constantly playing in my head. Which is...okay since I like the song.
"Six or eight thousand years ago
They laid down the law."
4 Cities That hate Their Residents
And so they torture them. Like Pittsburgh where they give out tickets for parking in your own driveway.
Getting a parking ticket is one of those little joys that throws normally civilized human beings into a teeth-gnashing rage. And the people of Pittsburgh are currently so incensed over this issue, you'd think they were getting ticketed for parking in their own driveways. Wait, they actually are?

You see, back in the mid-20th century, a law was passed saying that all vehicles in certain areas had to be parked at least 30 feet from the road. Now, the Bureau of Building Inspection has suddenly begun issuing tickets as high as fucking $2,400 for parking in a space that by definition is meant to park cars in. Just out of the blue, on random streets. This is forcing Pittsburghers to either find commercial lots or try to cram their cars behind the 30-foot line -- one pregnant citizen now has to climb through her passenger door every time she needs to go be pregnant in public.
You Might Be in the Ghetto If...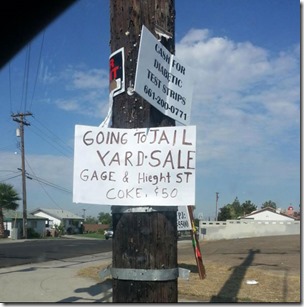 Atlas Shrugged Producers Looking for Handout After the Invisible Hand Wanked
So claims Vince Mancini of Film Drunk who I usually enjoy:
When Shruggalos John Aglialoro and Harmon Kaslow couldn't get socialist Hollywood to follow through with making an Atlas Shrugged movie, they produced it themselves, releasing it on tax day in 2011, when it earned $4.6 million on a $20 million budget. A second installment made $3.3 million in 2012, and now the producers are on Kickstarter raising money for a third installment, Atlas Shrugged: Who is John Galt?, with a video featuring celebrity Shruggalos Dennis Miller, Sean Hannity, John Stossel, Penn Jillette, Glenn Beck, and that one fat guy with no forehead. WHO'S LOOKING FOR HANDOUTS NOW, PAULTARDS?!?
Okay I get the desire to knock the Paultards around but here he's dead wrong (or possibly very, very tongue-in-cheek). Raising money from people voluntarily for a project is not a handout - it's capitalism.
Mystery Asteroid is Apollo 12 Saturn V Stage
Keep an eye out on Ebay in 25 years or so.
You know you want to see it.
Geena Davis Shows Off Archery Skillz
There's no crying in archery.
It's All Fun and Games Until You Fuck With the Russians and Their Oil
As Greenpeace is discovering. They're just lucky they didn't get the usual Russian Somali pirate greeting.
Russia has opened a piracy case against Greenpeace environmental activists who attempted to scale an OAO Gazprom oil platform in the Barents Sea last week to protest Arctic drilling.

The Investigative Committee, the federal law-enforcement body conducting the probe, vowed Tuesday to bring to justice all those involved in the Sept. 18 incident "regardless of their citizenship." The crew of 30 onboard the Greenpeace vessel Arctic Sunrise includes one American, four Russians and six Britons.
Under Russian law, piracy carries a penalty of up to 15 years in prison. The activists haven't been charged.
Whenever I had to read ancient works in college I always found I preferred the Roman writers to the Greek ones. Generally they were more practical and seemed more human and tuned into the world as it is. I could easily imagine a lot of Cicero's advice coming from one of my great uncles.
Here is a letter that the Roman Stoic philosopher Lucius Annaeus Seneca wrote to his friend, Lucilius Junior, shortly before he died in 65 AD.
Greetings from Seneca to Lucilius

Continue to act thus, my dear Lucilius-set yourself free for your own sake; gather and save your time, which til lately has been forced from you, or filched away, or has merely slipped from your hands. Make yourself believe the truth of my words-that certain moments are torn from us, that some are gently removed, and that others glide beyond our reach. The most disgraceful kind of loss, however, is that due to carelessness. Furthermore, if you will pay close heed to the problem, you will find that the largest portion of our life passes while we are doing ill, a goodly share while we are doing nothing, and the whole while we are doing that which is not to the purpose. What man can you show me who places any value on his time, who reckons the worth of each day, who understands that he is dying daily? For we are mistaken when we look forward to death; the major portion of death has already passed. Whatever years lie behind us are in death's hands.

Therefore, Lucilius, do as you write me that you are doing: hold every hour in your grasp. Lay hold of today's task, and you will not need to depend so much upon tomorrow's. While we are postponing, life speeds by. Nothing, Lucilius, is ours, except time. We were entrusted by nature with the ownership of this single thing, so fleeting and slippery that anyone who will can oust us from possession. What fools these mortals be! They allow the cheapest and most useless things, which can easily be replaced, to be charged in the reckoning, after they have acquired them; but they never regard themselves as in debt when they have received some of that precious commodity-time! And yet time is the one loan which even a grateful recipient cannot repay.

You may desire to know how I, who preach to you so freely, am practising. I confess frankly: my expense account balances, as you would expect from one who is free-handed but careful. I cannot boast that I waste nothing, but I can at least tell you what I am wasting, and the cause and manner of the loss; I can give you the reasons why I am a poor man. My situation, however, is the same as that of many who are reduced to slender means through no fault of their own: every one forgives them, but no one comes to their rescue.

What is the state of things, then? It is this: I do not regard a man as poor, if the little which remains is enough for him. I advise you, however, to keep what is really yours; and cannot begin too early. For, as our ancestors believed, it is too late to spare when you reach the dregs of the cask. Of that which remains at the bottom, the amount is slight, and the quality is vile. Farewell.
Yahoo group. That is all.
The group thingy. And the middle class.
And my Twitter spew.
Tonight's post brought to you by bathing in the blood of your vanquished enemies: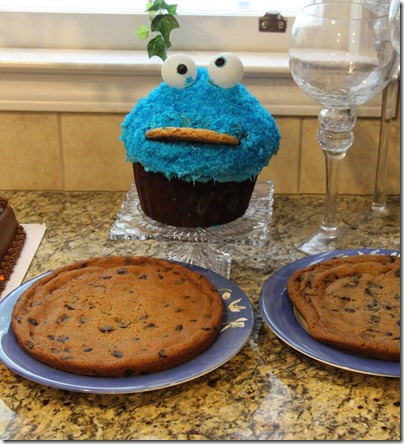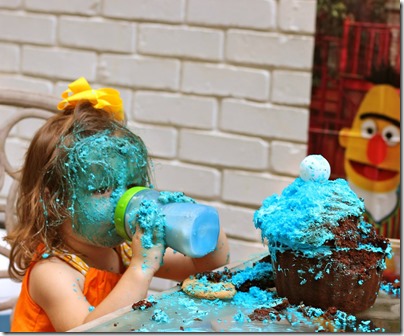 Notice: Posted by permission of AceCorp LLC. Please e-mail overnight open thread tips plus $1 for S&H to maetenloch at gmail. Otherwise send your scraps to BizarroAce. Do not taunt happy-fun ball.

posted by Maetenloch at
10:31 PM
|
Access Comments