« Agents of SHIELD/Iron Man 3 Open Thread
|
Main
|
Top Headline Comments 9-25-13 »
September 24, 2013
Overnight Open Thread (9-24-2013)
Looking for some new shows to watch? Well let me suggest two shows for you...
Circumstances force Simon Pegg and Jessica Hynes to be roommates along with other oddball residents of the house they're renting. Plot complications and hilarity ensure. Despite its typical premise it really is a clever and funny series. Here's a complete episode to give you a taste. You really don't need anymore background than I've given you to appreciate it.
For some reason Tivo decided I would like this series and started recording for me. And what do you know - I do.
Here Australian comedian Jim Jeffries plays a struggling actor in LA who's delightfully offensive (both on purpose and by accident) and his dealings with agents, women, and his loserish friends/roommates one of whom is both dying of MS and perpetually horny. Here's a short clip.
The Connection Between Airbnb and Serial Killers
Has the decline in serial killers led to the rise of a high-trust 'sharing economy'? Yes says this article:
Collectively these companies have raised over $200 million in funding to power what's known as the "sharing economy." But there was time not so long ago when the idea of interacting so freely with complete strangers would have made many Americans much more uncomfortable. "There was a cultural moment during the '70s and '80s where the dominant boogieman was the serial killer. This figure crystallized our worst fears, and walked among us," says Harold Schecter, a professor at Queens College and a true-crime writer.

...What role has the internet played in reversing this trend? Mike Aamodt, a psychology professor who has studied serial killers, says the web has created a new paradigm. "There is an identity layer that exists now which prevents predators from moving between communities and staying unnoticed as they did in decades past," he tells The Verge. "A Google search makes it more difficult to simply leave your history behind."
And the overall reduction of violent crime in general:
There is another long-term trend at play here: the sustained and significant drop in the rate of violent crime across the nation over the past few decades. This is especially true in the metropolitan areas where the majority of the startups at the forefront of the sharing economy have taken root. The most dangerous precincts in New York City now report less violent crime than the safest areas did back in 1993. San Francisco's murder rate has dropped to levels not seen since the 1960s.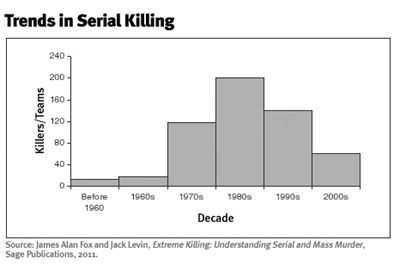 Jonah Goldberg points out that both fit a similar template - and have a similar trajectory though Cruz has more actual achievements to point to and seems far more interested in making a difference along the way. Yet one is loved and the other is loathed by elite.
National Review editor Rich Lowry put his finger on one plausible source of elite liberal hatred for Cruz: betrayal. "Cruz is from the intellectual elite, but not of it, a tea party conservative whose politics are considered gauche at best at the storied universities where he studied. He is, to borrow the words of the 2009 H.W. Brands biography of FDR, a traitor to his class." (I hate to correct my boss, but Brands didn't coin that phrase).

What liberals hate in Cruz, they love in Obama: a product of an elite education who confirms all their feelings of superiority. Obama took the desiccated ideas of campus liberalism and made them seem vibrant, stylish and even populist.

Both men made political hay of their ethnicity. It worked better for Obama, but it's worth noting that Cruz has an impressive list of "firsts" for a Latino, which he proudly - and rightly - highlights in his official biography.

The real similarities, however, come in the form of their approach to politics. Both landed in the U.S. Senate, running with larger ambitions in mind. Moreover, both grasp that historically the Senate whittles away presidential timber. Like John F. Kennedy, Obama was there just long enough to run for president. And while Obama was there, his chief goal was burnishing his presidential image, not racking up legislative accomplishments.
And Cruz also shares the problem that a lot of senators have - he hasn't actually run anything - and that would be a concern if he runs for President.
The Guns of the Kenyan Defense Forces
Whenever I see pictures of foreign soldiers I amuse myself by trying to identify all of guns. And so photos of the Kenyan forces battle with the Jihadis in the mall has been like a gun Jeopardy. It's rare to see photos in which any two Kenyans have the same type weapons - they seem to have a mix of M-16s, FALs, AK-47s, SCARs, G5s, MP5s, and who knows what else. Kenya isn't a wealthy county so I guess they buy up whatever is cheap on the surplus market.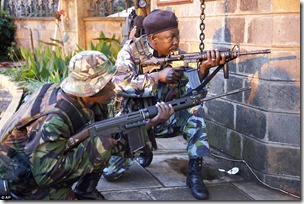 End of the Line for the Hippie Van
It carried hippies through the 1960s, hauled surfers in search of killer waves during endless summers and serves as a workhorse across the developing world, but the long, strange trip of the Volkswagen van is ending.

Brazil is the last place in the world still producing the iconic vehicle, or "bus" as it's known by aficionados, but VW says production will end Dec. 31. Safety regulations mandate that every vehicle in Brazil must have air bags and anti-lock braking systems starting in 2014, and the company says it cannot change production to meet the law.

Although output will halt in Brazil, there should be plenty of VW vans rolling along for decades if only because there are so many, and they are so durable. VW produced more than 10 million Volkswagen Transporter vans globally since the model was introduced 63 years ago in Germany, though not all resemble the classic hippie machine. More than 1.5 million have been produced in Brazil since 1957.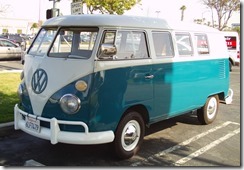 Georgia Cop Issues 800 Tickets to Drivers 'Texting' at Red Lights
Just so far this year.
Officer Myers said he sees most people typing away on their phones while waiting at red lights. 'Most people think they're safe there,' Myers said. However, he said it's still illegal. 'At a red light, you're still driving, according to the law. You're on a roadway, behind (the wheel of) a car, in charge of it, with a vehicle in drive,' Myers said. Myers also tickets drivers using navigation apps. One driver said she was just using her phone's GPS. The law forbids that and Myers issued her a ticket. "That's right. You can't use your navigation while driving. Unless it is a GPS-only device, such as Garmin or Tom Tom, something that is not used as a communication device,' Myers said."
This is a classic case of police going after people for an offense just because it's easy and lucrative rather than any real safety issue. And the law isn't even consistent - you can drive while holding up a paper map but if you hold your phone map up, you'll going to get ticketed for talking/texting while driving.
I've been remiss in covering this year's Oktoberfest and its dirndl denizens.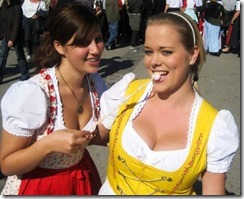 The AoSHQ group. Yeah.
Teh Tweet!
Tonight's post brought to you by malt liquor: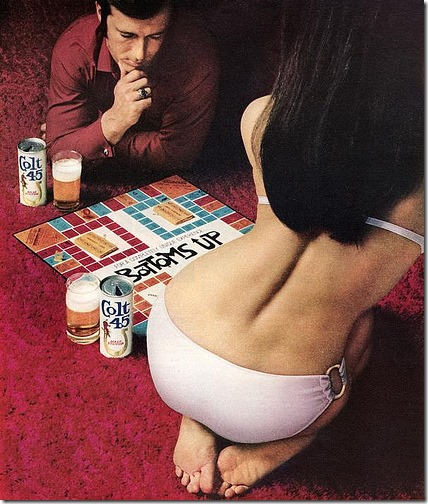 Notice: Posted by permission of AceCorp LLC. Please e-mail overnight open thread tips to maetenloch at gmail. Otherwise send tips to Ace.

posted by Maetenloch at
10:49 PM
|
Access Comments