« Pre-Kickoff Non-Football Mostly-Politics Open Thread
|
Main
|
Alan Grayson (Moonbat-FL): even congress isn't privy to Obama's supposed Syria intel details »
September 05, 2013
NFL Season Starts Tonight
Super Bowl champs Baltimore Ravens at the Denver Broncos tonight at 8:30 EDT. Nice season opening rematch, the Ravens knocked on the Broncos in a wild double overtime game (a euphemism for a Denver choke job).
Incidentally there's a 5'5" return speedster for the Broncos - former LSU track star Trindon Holliday who set a couple records in that playoff game last year, for yardage and two returns for TDs, a kickoff (104 yards) and a punt (90 yards). But his effort was pretty much eclipsed by Denver's *cough*Manning's*cough* flameout and the loss.
Still, he's back so probably worth waiting to hit the fridge when the Ravens kick to see what he does first. (He fumbled a lot last year too).
Also don't forget your picks, pickers. It's on.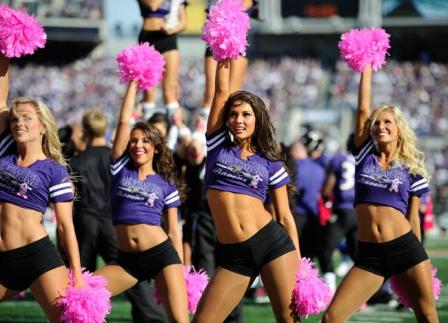 posted by Dave In Texas at
08:20 PM
|
Access Comments