« Actual Open Thread
|
Main
|
Top Headline Comments (9-5-13) »
September 04, 2013
Overnight Open Thread (9-4-2013)
The 2002 Barrack Obama - Updated
What I am opposed to is a dumb war. What I am opposed to is a rash war. What I am opposed to is the cynical attempt by Richard Perle and Paul Wolfowitz Samantha Power and Susan Rice and other armchair, weekend warriors in this administration to shove their own ideological agendas down our throats, irrespective of the costs in lives lost and in hardships borne.

What I am opposed to is the attempt by political hacks like Karl Rove David Axelrod to distract us from a rise in the uninsured, a rise in the poverty rate, a drop in the median income - to distract us from corporate scandals and a stock market that has just gone through the worst month since the Great Depression. That's what I'm opposed to. A dumb war. A rash war. A war based not on reason but on passion, not on principle but on politics. Now let me be clear - I suffer no illusions about Saddam Hussein Bashar Assad. He is a brutal man. A ruthless man. A man who butchers his own people to secure his own power. He has repeatedly defied UN resolutions, thwarted UN inspection teams, developed chemical and biological weapons, and coveted nuclear capacity. He's a bad guy. The world, and the Iraqi Syrian people, would be better off without him.

But I also know that Saddam Assad poses no imminent and direct threat to the United States or to his neighbors, that the Iraqi Syrian economy is in shambles, that the Iraqi Syrian military a fraction of its former strength, and that in concert with the international community he can be contained until, in the way of all petty dictators, he falls away into the dustbin of history.
And Your Lamba Mu Name is Mohammed Ali Ackbar
UT Austin has a new Muslim fraternity:
In February this year, America's first Muslim Fraternity was established at the University of Texas; Ali Mahmoud is the President of Alpha Lambda Mu (or Alif Laam Meem) and its founder. [...]

They created the fraternity, based on the principles of Islam - mercy, compassion, justice, integrity, honesty, unity, love, and sincerity...
But no free beer. Or girls. I'm not even sure rock music is allowed. But there will be lots of discussion of the failures of American foreign policy I'm assuming.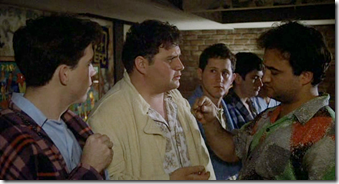 Serena Williams Defends 'Rape Culture'
Oh sorry I still had my MSNBC headline generator enabled. What actually happened is that Serena Williams talked about the Steubenville rape case and had the temerity to criticize the female victim:
Williams opined on the case during an interview with Rolling Stone. "I'm not blaming the girl," she said, "but if you're a 16-year-old and you're drunk like that, your parents should teach you: Don't take drinks from other people. She's 16, why was she that drunk where she doesn't remember? It could have been much worse. She's lucky." The online reaction was immediate and furious; Williams had justified "rape culture," many agreed. The closest anyone got to engaging with her musings was a Daily Beast posting that linked Williams's remarks to-what else?-her inevitable interactions with white racism, the "harsh reality" of which allegedly induces in African-American women an extreme ethic of self-reliance to counter the universal indifference to their misfortunes.
And Heather McDonald points out the glaring inconsistency of treating women (and even 16-year old girls) as fully-empowered liberated adults yet with all the same expectations of personal responsibility as a mentally challenged child.
The Williams scourging is a clarifying cultural moment. It should be conceptually possible to separate the issue of the boys' culpability from the question of whether the victim had the power to avoid the assault in the first place by behaving responsibly. Parents tell their children not to get into strangers' cars not because they think that a stranger would be justified in abducting a child who did so, but because not getting into a stranger's car is the best way to avoid kidnapping. But the triumphs of feminism and sexual liberation mean that, despite the claim that strong women can do it all and have it all, one may never, ever suggest that they can avoid date rape by exercising sexual and alcoholic self-control. Doing so risks shifting attention from the one truth that we must always keep before our eyes: the ubiquity of male power, which renders women-everywhere and always-helpless victims. It also risks reviving norms of female modesty that feminism has labeled oppressive relics of patriarchy. The taboo on any acknowledgment of how reckless behavior creates the precondition for date rape means a females-only right to participate in the crude, sexualized world of Girls Gone Wild, without any responsibility for untoward results.
Oh and most of what you've heard about the Stuebenville case is wrong.
Like Rust and Syphillis Br3tt K1mberlin Never Sleeps
And now he's suing everyone who's ever attracted his attention.
Convicted felon Brett Kimberlin has filed a Maryland lawsuit naming bloggers Aaron Walker, W. J. J. Hoge, Robert Stacy McCain, National Bloggers Club President Ali A. Akbar and the anonymous blogger "Kimberlin Unmasked" as defendants.
The defendants believe that the suit is without merit and is part of Kimberlin's continued effort to use lawfare to silence journalists and bloggers who have written about Kimberlin's criminal past. The defendants will not be made available for comment until they have finished initial consultations their respective legal counsel.
The Power To Audit is the Power to Punish
And states like to get in on tax harassment just like the Feds do.
Under the administration of Democratic governor Bill Richardson, New Mexico's labor department sparked controversy in 2006 for auditing the state's Republican Party. The audit, launched shortly after the party criticized the governor harshly, was meant to examine whether it was complying with state laws on employment taxes. After initially claiming that a computer had randomly chosen the GOP for scrutiny, the state admitted that an employee of the labor department had selected the party.
The Real Reason Behind Public Smoking Bans
Was pretty much what you always suspected (and Adam Carolla has ranted about for years) - it was all a made-up scare in order to harass smokers and make them into social outcasts.
Public health officials have long argued the bans are meant to eliminate dangers from secondhand, or "sidestream smoke," reduce the environmental impact of cigarette butts and to keep young, impressionable children from picking up on bad habits. Makes sense, right? But a new article in this month's Health Affairs looks at the shockingly slim evidence behind these bans.

"I discovered the evidence was really weak," explained lead author Ronald Bayer, a professor at Columbia University's Mailman School of Public Health. "The evidence of harm to non-smokers on the beach or in a park from someone smoking is virtually non-existent."

Bayer is points out that there is, however, an important public health benefit from such bans. "They make it more difficult for smokers to smoke," Bayer told us, "and contribute in an important way to the 'denormalization' of smoking."
But hey it was all for a good cause so lying to the public is forgiven right?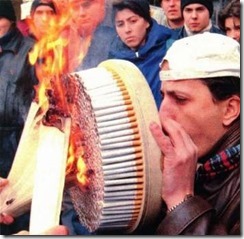 Two Accidental Discharges, One Gun, Zero Charges
Because Alaska.
The Lost Fortune of Diana Dors
I happened to come across this while prowling through Wikipedia.
Before she died, Dors apparently hid away what she claimed to be over £2 million in banks across Europe. In 1982, she gave her son Mark Dawson a sheet of paper, on which she told him was a code that would reveal the whereabouts of the money. Her widower Alan Lake supposedly had the key that would crack the code, but as he had committed suicide five months after Dors' death, Dawson was left with an apparently unsolvable code.

Dawson sought out computer forensic specialists Inforenz, who recognized the encryption as the Vigenère cipher. Inforenz then used their own cryptanalysis software to suggest a ten-letter decryption key, DMARYFLUCK (short for Diana Mary Fluck, Dors' real name). Although Inforenz was then able to decode the entire message and link it to a bank statement found in some of Lake's papers, the location of the money is still unknown.

Some have speculated that there may have been a second sheet of paper, whose information might have led to the discovery of the money. Channel 4 made a television programme about the mystery, and created a website (now removed) where users could learn more and help solve the mystery.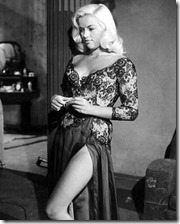 Teh Tweet!
Le AoSHQ groupe de Yahoo. Ooh la la!
Tonight's post brought to you by fallout shelters (and personal mini-planes):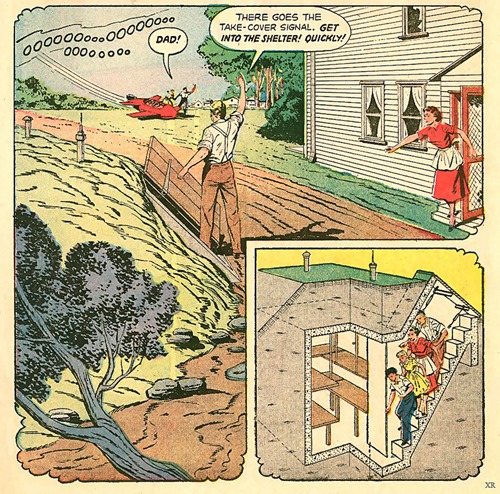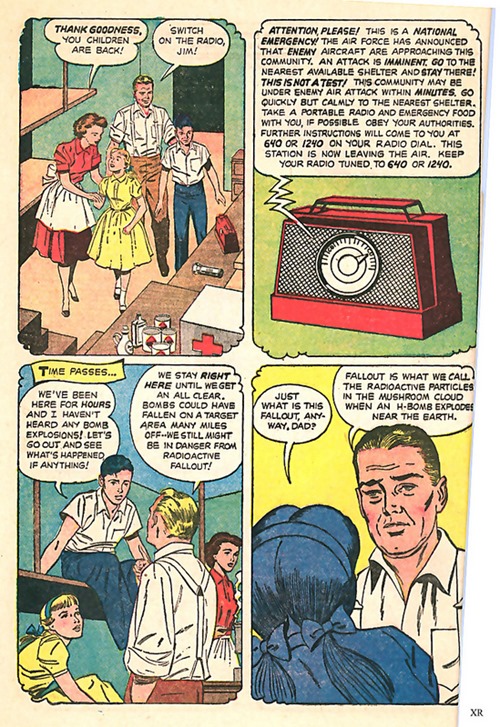 Notice: Posted by permission of AceCorp LLC. Please e-mail overnight open thread tips to maetenloch at gmail. Otherwise send tips to Ace.

posted by Maetenloch at
10:19 PM
|
Access Comments