« Labor Day Reminder: Amnesty Hurts American Workers
|
Main
|
Diana Nyad's epic 100mi journey almost over »
September 02, 2013
VJ-Day, 1945
Neat collection of documents and photographs here.
These are the leftover representatives of a defeated warring nation. I like the hats.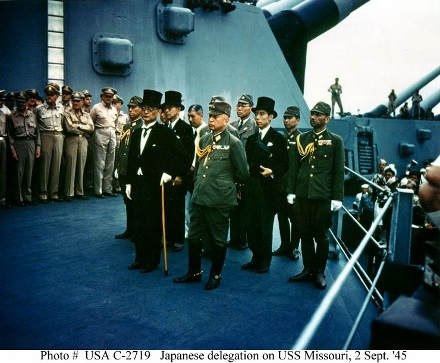 This happened over Tokyo bay while they were standing there.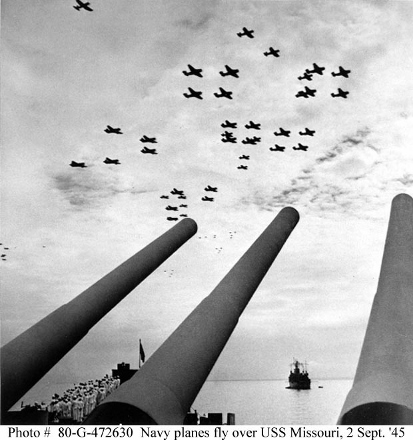 And that's why they stopped fighting. Because we overwhelmed them until they said "no mas". Then we fixed them. We were that generous, after spilling so much of our blood.
So many of our fathers and grandfathers paid the price. They are leaving us now and I pray we remember their sacrifice.
All gave some. Some gave all.

posted by Dave In Texas at
12:20 PM
|
Access Comments