« Here Is The Thread In Which I Will Take Questions and Criticisms About My Banning Policy
|
Main
|
First Monday In September Morning Open Thread »
September 01, 2013
Overnight Open Thread (9-1-2013)
Texas Does the Right Thing - Something the Federal Government Won't
Texas will treat the Ft. Hood victims as the combat deaths they were.
Texas Land Commissioner Jerry Patterson announced Friday that the Texas Veterans Land Board, which provides loans and retirement home services to veterans and their families, will treat the spouses of those killed in the Nov. 5, 2009, Fort Hood shooting "as if they were killed in combat."

More than 150 victims and family members are suing the federal government seeking to have the attack classified as an act of war, which would lead to increased retirement, medical and disability benefits.

..."We're going to change the rules to give these families full access to VLB benefits," Patterson said in a statement. "We'll let the lawyers work out the details, but I intend to make sure we honor their sacrifice."
How To Cripple Your State in 5 Easy Steps
California may be in the lead but New York, Illinois and Maryland are right behind and closing fast. Because believe it or not California may be the saner state when it comes to cities going bankrupt.
And on the recent blog banning kerfuffle I offer 3 points:
1. This comment
3. And this thought - I've been involved with online forums for over 30 years and I've seen some good ones fall apart and good ones thrive. The key difference was mainly having someone normal in charge who set boundaries and wasn't afraid to swiftly eject those who wouldn't respect them. It only takes a few persistent (and vocal) assholes to poison an entire community and drive away all the decent folk. Remove them and the problems generally go away.
Kurtz's patrols in the highlands coming under frequent ambush. The camp started falling apart...November: Kurtz orders the assassination of three Vietnamese men and one woman. Two of the men were Colonels in the South Vietnamese army. Enemy activity in his old sector dropped off to nothing. Guess he must have hit the right four people.
Don't Fight the Benevolent Concerned Government
Or else they will fuck you. For the children's sake.
Craig Zucker, former CEO of the company behind Buckyballs, the popular neodymium magnet toys that were banned by the U.S. Consumer Product Safety Commission in July 2012. Zucker ran a brief campaign to drum up opposition to the government's ban, but it didn't turn out to be enough. Unfortunately for Zucker, the story didn't end there. Despite the magnets being labeled as not for kids, the Commission filed a motion to find him personally liable for the costs of a product recall, estimated at around $57 million.

"Given the fact that Buckyballs have now long been off the market, the attempt to go after Mr. Zucker personally raises the question of retaliation for his public campaign against the commission. Mr. Zucker won't speculate about the commission's motives. 'It's very selective and very aggressive,' he says. ... Mr. Zucker says his treatment at the hands of the commission should alarm fellow entrepreneurs: 'This is the beginning. It starts with this case. If you play out what happens to me, then the next thing you'll have is personal-injury lawyers saying "you conducted the actions of the company, you were the company."'"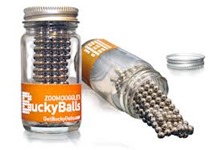 So Is There a War Powers Act on the Books or Not?
Love the War Powers Act or hate it, it's the law of the land. There are those who believe the War Powers Act is unconstitutional - such as all recent presidents - and the Obama administration has refused to say whether it believes the WPA is constitutional. But the fact that a lot of people think a law is unconstitutional does not necessarily make it unconstitutional. (Right now, many people think Obamacare is unconstitutional, but five Supreme Court justices ruled otherwise.) If it is indeed unconstitutional, it would be good to get the Supreme Court to sort this out tout de suite. Because if it isn't, it has been violated fairly regularly, and we may see it violated again soon.
I agree with Geraghty. Having a law on the books dealing with fundamental Constitutional powers that is routinely ignored is banana republic-type bullshit.
The XM-25 Is Being Cancelled/About To Be Fielded
In case you're not aware of it the XM-25 is the game-changing grenade launcher that's been tested in Afghanistan to very positive reviews.
Two different stories were making the rounds about the XM25 Counter Defilade Target Engagement system - AKA the 25mm smart grenade launcher - recently. One says it's cancelled and the other says it's about to be generally fielded: about as  far apart as two tales can get.
Well both can't be true at the same time though I don't doubt that Sen. Carl Levin would cancel it if he could. Most likely the field tests are being cancelled while they go back and do final tweaks and design for manufacturing.
The Army said something rather different from "imminent". They said that a year from now they may be able to go to LRIP and produce 1,100 of these things and field them to infantry and SOF. The combat units would not have them until 2015.

...Low Rate Initial Production is essentially a production shakedown phase. Right now, the XM25s have been built by hand, and each very short run of prototypes has been different than the one before as both the gun and ammo makers & system integrators, ATK, and the electro-optic system makers, L3, respond to troop surveys and comments, and react to incidents, deficiencies, and maintenance difficulties. It's one thing to make a gun in the lab, something else to make something your techs can take to the flat range and shoot, and then it's a whole new world of hard to make something you can issue to your median Army rifleman. (Especially if your intent is to issue it to the next 11B when this one turns it in).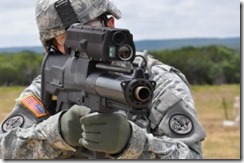 The Guardian are reporting that the London Metropolitan Police have deployed 'super recogniser' officers to Notting Hill Carnival to pick out known criminals from the crowd.

...But more recently, it was discovered that a tiny minority of people are 'super recognisers' - with exceptional face recognition abilities - meaning they can pick out a previously identified face from huge numbers of possibilities.
The Met has 180 so-called super recognisers - most of whom came to the fore in the aftermath of the London riots when they managed to identify more than a quarter of the suspects who were caught on CCTV footage.

One of the super recognisers on duty will be Patrick O'Riordan, who says he has had an ability to pick people out in a crowd and recall faces since he joined the Met 11 years ago.

"It is with me all the time. Often when I am on a day off or out with my girlfriend I will see someone and know straight away who they are and where they fit in," said 45-year-old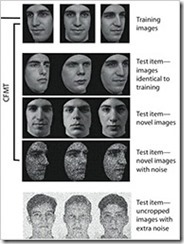 The NFL launched a preemptive strike against playful celebration gestures and fined the New York Jets' Matt Simms for pretending his hands were guns.
It'll cost him $7875.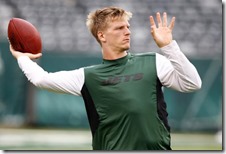 Just Another Day Driving in Taiwan
Rule the wastelands and be the ayatollah of rock-and-rolla.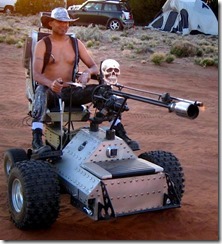 16 OED Words That Became Obscure
Contrasted with the very latest additions.
1. Twerk, Bransle

ODO - twerk, v.: "dance to popular music in a sexually provocative manner involving thrusting hip movements and a low, squatting stance."

OED - bransle, n.: "a kind of dance"


1662 (Samuel Pepys' Diary) "They danced the Bransle."
7. Grats, Sdeign

ODO - grats, pl. n.: "congratulations"

OED - sdeign, v.: "Shortening of disdain"


1590 (Faerie Queene) "They sdeigned such lasciuious disport."
Weekly AoSHQ Commenter Standings
Top 10 commenters:
1 [476 comments] 'Merovign, Dark Lord of the Sith </i> </b> </s> </u>' [66.76 posts/day]
2 [431 comments] 'AllenG (Dedicated Tenther) MFM Delenda Est'
3 [428 comments] 'Chelsea Puma (+SmuD)'
4 [407 comments] 'garrett'
5 [374 comments] 'rickb223'
6 [370 comments] 'EC'
7 [358 comments] 'Vic'
8 [341 comments] 'Jones in CO'
9 [318 comments] 'Mike Hammer'
10 [295 comments] 'logprof'
Honorable Mention:
20 [205 comments] 'ace'
Top 10 sockpuppeteers:
1 [100 names] 'Barky McBamastain' [14.03 unique names/day]
2 [67 names] 'The Political Hat'
3 [64 names] 'Adam'
4 [58 names] 'logprof'
5 [57 names] 'The Third Horseman Of The Apocalypse'
6 [49 names] 'Cicero (@cicero)'
7 [41 names] 'adams porn reviews'
8 [32 names] 'Rachel Jeantel'
9 [30 names] 'Count devo Monet'
10 [29 names] 'zsasz'
The group. Yeah.
Where it's at - the Twitter
Tonight's post brought to you by 30 years: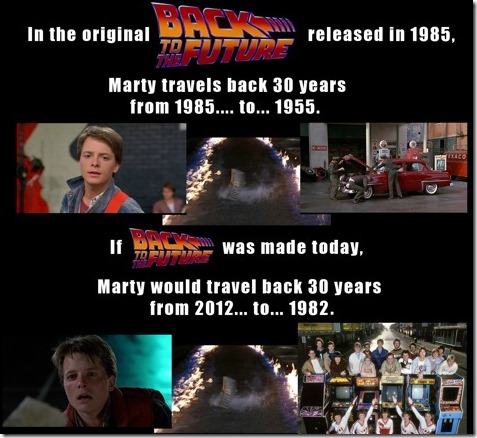 Notice: Posted by permission of AceCorp LLC. Please e-mail overnight open thread tips to maetenloch at gmail. Otherwise send tips to Ace.

posted by Maetenloch at
10:24 PM
|
Access Comments