« Oh Look Who's Mr. Bombypants Now Open Thread: French, Other Europeans, Arabs Demand The US Bomb Syria
|
Main
|
Top Headline Comments (8-28-13) »
August 27, 2013
Overnight Open Thread (8-27-2013)
Then came the sound of a musical instrument, from behind it seemed, very sweet and very short, as if it were one plucking of a string or one note of a bell, and after it a full, clear voice-and it sounded so high and strange that he thought it was very far away, further than a star.

The voice said, Come. Then John saw that there was a stone wall beside the road in that part: but it had (what he had never seen in a garden wall before) a window. There was not glass in the window and no bars; it was just a square hole in the wall. Through it he saw a green wood full of primroses: and he remembered suddenly how he had gone into another wood to pull primroses, as a child, very long ago-so long that even in the moment of remembering the memory seemed still out of reach.

"While he strained to grasp it, there came to him from beyond the wood a sweetness and pang so piercing that instantly he forgot his father's house, and his mother, and the fear of the Landlord, and the burden of the rules. All the furniture of his mind was taken away. A moment later he found that he was sobbing, and the sun had gone in: and what it was that had happened to him he could not quite remember, nor whether it had happened in this wood, or in the other wood when he was a child. It seemed to him that a mist which hung at the far end of the wood had parted for a moment, and through the rift he had seen a calm sea, and in the sea an island, where the smooth turf sloped down unbroken to the bays, and out of the thickets peeped the pale, small-breasted Oreads, wise like gods, unconscious of themselves like beasts, and tall enchanters, bearded to their feet, sat in green chairs among the forests.

But even while he pictured these things he knew with one part of his mind, that they were not like the things he had seen-nay, that what had befallen him was not seeing at all. But he was too young to heed the distinction: and too empty, now that the unbounded sweetness passed away,not to seize greedily whatever it had left behind. He had no inclination yet to go into the wood: and presently he went home, with a sad excitement upon him, repeating to himself a thousand times, "I know now what I want." The first time that he said it, he was aware that it was not entirely true: but before he went to bed he was believing it (The Pilgrim's Regress by C.S. Lewis, p. 8 ).
On Rejecting the Witch's World

"All you've been saying is quite right, I shouldn't wonder. I'm a chap who always liked to know the worst and then put the best face I can on it. So I won't deny any of what you said. But there's one more thing to be said, even so. Suppose we have only dreamed, or made up, all of those things—trees and grass and sun and moon and stars and Aslan himself. Suppose we have. Then all I can say is that, in that case, the made-up things seem a good deal more important than the real ones. Suppose this black pit of a kingdom of yours is the only world. Well, it strikes me as a pretty poor one. And that's a funny thing, when you come to think of it. We're just babies making up a game, if you're right. But four babies playing a game can make a play-world which licks your real world hollow. That's why I'm going to stand by the play-world. I'm on Aslan's side, even if there isn't any Aslan to lead it. I'm going to live as like a Narnian as I can, even if there isn't any Narnia" (The Silver Chair, Chapter 12).
And also Obama's least-loved success: The US Federal Government is on track to actually spend less money than a previous year:
In 2010, the government spent $3.457 trillion, while this year it is on track to spend $3.455 trillion.

Wait, that's less.

Granted, it's not a lot less. But for decades, government spending has been like a runaway train - rising beginning in the 1960s, accelerating during the 2000s under President George W. Bush and then careening to unprecedented levels during the start of the Obama administration.

Now, finally, that runaway train has been slowed, stopped and put into reverse. In 2013, "spending is projected to be down by about 5 percent from 2010, accounting for inflation," The Post reported.

That is not an insignificant achievement.
And as best I can tell no one starved or died in the streets because of this.
Scandinavia: Killing Jews is Totally Different From Killing Us
That's the only possible way to interpret the anger being expressed in the region this week in response to remarks made by Israel's Ambassador to Sweden Isaac Buchman. The ambassador is under fire for asking listeners on Swedish Radio to think about how they would feel if Anders Breivik, the perpetrator of the Utoya Island massacre, were released. Buchman complained that Israel wasn't getting credit for it's freeing of 26 Palestinian terrorist murderers in order to entice the Palestinian Authority back to the negotiating table. But rather than sympathize with the families of Israelis victimized by Palestinian murderers, people in Norway and Sweden are angry about any comparison between their sorrow and that of Jews killed by Arabs. Indeed, as one Swedish paper put it, the families of the Utoya incident are "seething" about the ambassador's analogy.
"There is no future left for Jewish communities in Europe."
"The fact is that while intellectually one can distinguish anti-Israeli fervor from anti-Semitism, in reality, on the streets of Malmö and Paris, and elsewhere in Europe, they are one and the same."
Professors Union: It's Crazy To Even Consider Measuring Whether Colleges Help Students
The effect of our highly compensated mind-work simply cannot be measured by peasantry like yourselves.
In response to President Obama's push to tie federal college aid to labor-market outcomes, the American Association of University Professors has issued a stern warning against the seemingly uncontentious idea of evaluating colleges before giving them money. "In reality measuring the output of our colleges and universities in a meaningful way is simply not possible," writes President Rudy Fichtenbaum.
Oppressed by the Spelling Patriarchy
And when your parents name you Icess Fernandez Rojas they're basically signing you up for the platinum program of perpetual grievance:
All I really wanted was a venti, white chocolate mocha without the whip cream.

I gave the barista, a lovely older woman, my name and she shot me the typical confused look.

I spelled it for her like a first-grader would recite her home phone number. "I-c-e-s-s. You know, like the goddess, but spelled like ice," I explained. "What?" she asked again.
How the Government Profits from Student Debt Defaults
Because there simply is no getting out of a student loan...ever.
..."Student-loan debt collectors have power that would make a mobster envious" is how Sen. Elizabeth Warren put it. Collectors can garnish everything from wages to tax returns to Social Security payments to, yes, disability checks. Debtors can also be barred from the military, lose professional licenses and suffer other consequences no private lender could possibly throw at a borrower.

The upshot of all this is that the government can essentially lend without fear, because its strong-arm collection powers dictate that one way or another, the money will come back. Even a very high default rate may not dissuade the government from continuing to make mountains of credit available to naive young people.
5 Beloved Celebrities Everyone Forgets Did Terrible Things
And let's not forget that Mark Wahlberg blinded a Vietnamese guy for kicks as a teenager.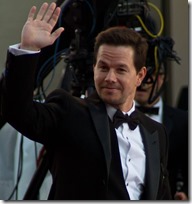 Too Sexy For Class, Just Right For Football Games
Several Pinellas County schools are restricting or banning their own cheerleading uniforms during classroom hours amid a broader crackdown on the student dress code. In past years, administrators turned a blind eye during football season to the cheerleaders' sleeveless uniforms with short skirts.

But this year, as Pinellas high schools adopt stricter dress codes or simply step up enforcement, the uniforms aren't flying during the school day.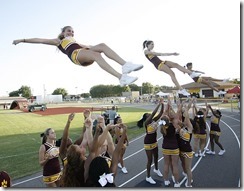 The AoSHQ group. Yeah.
Teh Tweet!
Tonight's post brought to you by air travel to all non-Peruvian countries: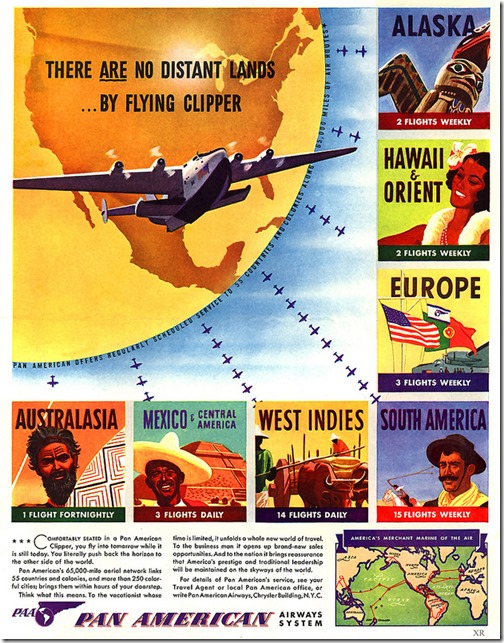 Notice: Posted by permission of AceCorp LLC. Please e-mail overnight open thread tips to maetenloch at gmail. Otherwise send tips to Ace.

posted by Maetenloch at
10:45 PM
|
Access Comments
Recent Comments
Recent Entries
Search
Polls! Polls! Polls!
Frequently Asked Questions
The (Almost) Complete Paul Anka Integrity Kick
Top Top Tens
Greatest Hitjobs