« The Amazing Chris Hayes Admits He Has Amazingly Bad Ratings Open Thread
|
Main
|
Top Headline Comments (8-27-13) »
August 26, 2013
Overnight Open Thread (8-26-2013)
The Surprisingly Young Ages of the Founding Fathers in 1776
Well revolutions are pretty much a young man's game.
Andrew Jackson, 9  (possibly the youngest fighter in the revolution, certainly the youngest POW)
Marquis de Lafayette, 18
James Monroe, 18
John Marshall, 20
Gilbert Stuart, 20
Aaron Burr, 20
Alexander Hamilton, 21
Nathan Hale, 21
Molly Ross, 24
James Madison, 25
And then you had the 'old men' of the war:
Thomas Jefferson, 33
Nathanael Greene, 33
John Penn, 35
Ethan Allen, 38
John Adams, 40
Paul Revere, 41
George Washington, 44
Samuel Adams, 53
Benjamin Franklin, 70
The oldest prominent participant in the Revolution, by a wide margin, was Benjamin Franklin, who was 70 years old on July 4, 1776. Franklin was a full two generations removed from the likes of Madison and Hamilton. But the oldest participant in the war was Samuel Whittemore, who fought in an early skirmish at the age of 80:

On April 19, 1775, British forces were returning to Boston from the Battles of Lexington and Concord, the opening engagements of the war. On their march they were continually shot at by colonial militiamen.

Whittemore was in his fields when he spotted an approaching British relief brigade under Earl Percy, sent to assist the retreat. Whittemore loaded his musket and ambushed the British Grenadiers of the 47th Regiment of Foot from behind a nearby stone wall, killing one soldier. He then drew his dueling pistols and killed a grenadier and mortally wounded a second. By the time Whittemore had fired his third shot, a British detachment reached his position; Whittemore drew his sword and attacked.[3] He was shot in the face, bayoneted thirteen times, and left for dead in a pool of blood. He was found alive, trying to load his musket to fight again. He was taken to Dr. Cotton Tufts of Medford, who perceived no hope for his survival. However, Whittemore lived another 18 years until dying of natural causes at the age of 98.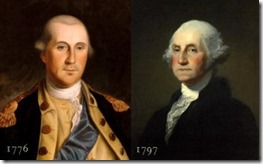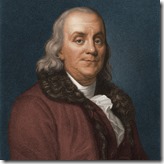 Meanwhile you have today's Democratic Party of 'Youth':
Let's look at our two top Democrat contenders for 2016, Hillary Clinton and Joe Biden. Hillary (born in 1947) represents the party's youth wing and Biden (born in 1942) represents the party's ability to stick hair plugs and dentures on a learning-disabled sea urchin and address it as "Mr. Vice President."

Take the ages both will be in 2016 and add them together, and the result is 143.
Which Country Has the Most Stable Government in Modern History?
I was listening to another podcast by Russ Roberts in which the guest made a very interesting point. I'll put his point in the form of a quiz question: what country's government has survived without a regime change caused by violence longer than any other?

Answer below the fold.
You'll have to follow the link to find out.
So You're Going to Prison....
Well here are Prison Tattoos and Their Meanings
Also How To Maintain Your Social Media Presence While in the Big House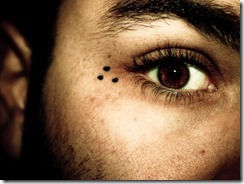 Sometimes the TSA Will Do You a Solid
So when it came time to chuck my magazines in the bag, instead of unloading the remaining ammo into the manufacturer's cardboard boxes (like the guidelines for traveling with firearms say to), I just threw them into the bag. Even then it should still be OK, so long as the ammunition was completely enclosed in the magazine. Except mine weren't.

When it came time for the TSA to screen my bags for the flight out of Redmond (RDM) they found the magazines, sans covers. At that point, they could have easily chucked the mags and left a love note, or just dumped all the ammo into the skip. Instead, someone took the time to fashion some covers for my magazines out of the TSA inspection leaflets and some tape.

My laziness could have led to a serious shortage of magazines on my end, only days before I need to ship out to the Pro/Am in Kentucky, but the TSA went out of their way to do me a solid.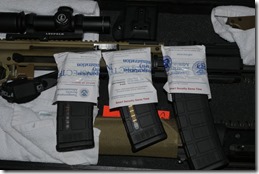 Talking On the Phone While Driving Not So Dangerous After All
"New research which takes advantage of the increase in cell phone use after 9pm due to the popularity of 'free nights and weekends' plans showed no corresponding increase in crash rates (PDF). Additionally, the researchers analyzed the effects of legislation banning cellphone use, enacted in several states, and similarly found that the legislation had no effect on the crash rate. 'One thought is that drivers may compensate for the distraction of cellphone use by selectively deciding when to make a call or consciously driving more carefully during a call.' Score this a -1 for common sense."
Well the the restored Aluminum Overcast be visiting airports in the Northeast and you can take a ride in it for just $450.
Abraham Lincoln Capital Airport: August 30 - September 2
Lewis University Airport: September 6 - 8
Cincinnati Municipal Airport - Lunkin Field: September 13 - 15
Hartford-Brainard Airport: September 20 - 22
Lehigh Valley International Airport: September 27 - 29
Waterbury - Oxford Airport: October 4 - 6
Essex County Airport: October 11 - 13
Trenton Mercer Airport: October 15 - 16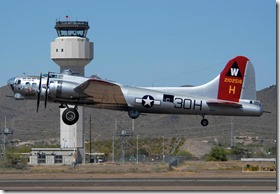 Does Spontaneous Human Combustion Exist?
Well I've always suspected that it does but there's never been a scientifically documented case of it happening. But this baby may be the first clue as to whether it really does exist and what the cause is since he's already caught fire 4 times. 
Currently the leading theory is that it's due to acetone-infused body fat:
British research biologist Brian J. Ford has shed new light on the mystery. In two recent articles, one of which appeared in the New Scientist, Professor Ford explains that spontaneous human combustion may be caused by a chemical called acetone that is produced naturally in the body.

Furthermore, acetone infuses itself well into human fat. And - this is crucial - it is also  extremely flammable.

...Unable to find a human volunteer to test his theory that a build-up of acetone causes spontaneous human combustion, Professor Ford made a scale model, as it were, from pieces of pork - the animal flesh that most closely approximates ours.

The 'pork puppet' was marinated in acetone, dressed in clothes, and placed in a chair. Professor Ford then held up a gas lighter, and the result was dramatic. The 'body' burst into a fireball, and in under an hour, it had been completely consumed by flames.

In fact, the acetone was so volatile, that even just a static spark from synthetic fabrics could have caused the conflagration.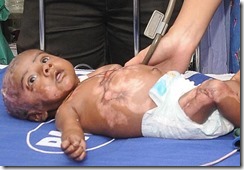 The Yahoo AoSHQ group. Bla bla bla.
And my twitter thang.
Tonight's post brought to you by dead men beaming: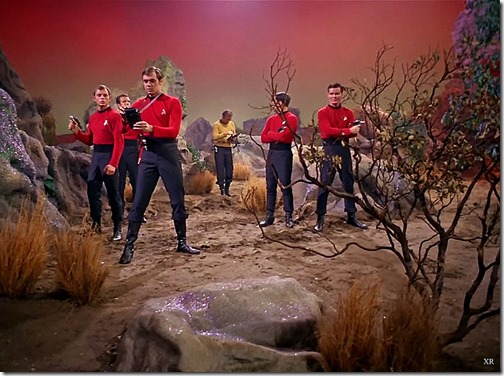 Notice: Posted by permission of AceCorp LLC. Please e-mail overnight open thread tips to maetenloch at gmail. Otherwise send tips to Ace.

posted by Maetenloch at
10:27 PM
|
Access Comments