« Gun Thread (8-25-13)
|
Main
|
Der VW Hippiepackwagen bewegt in die Geschichte Bücher »
August 25, 2013
Sunday Morning Book Thread 08-25-2013: In the Empire of Decay [OregonMuse ChelseaMuse]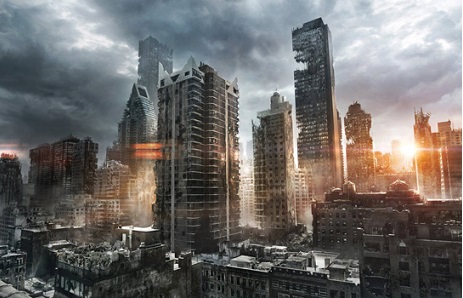 Good morning morons and moronettes and welcome to AoSHQ's stately and prestigious Sunday Morning Book Thread.

All Who Hate Me Love Death - Prov. 8:36b
In this month's Imprimis newsletter from Hillsdale College, there's an article by children's book reviewer Meghan Cox Gurdon adapted by a speech she gave at the college back in March. She decries current trends in Young Adult (YA) fiction, which has become "increasingly lurid, grotesque, profane, sexual, and ugly." For example:
A teenaged boy is kidnapped, drugged, and nearly raped by a male captor. After escaping, he comes across a pair of weird glasses that transport him to a world of almost impossible cruelty. Moments later, he finds himself facing a wall of horrors, "covered with impaled heads and other dripping, black-rot body parts: hands, hearts, feet, ears, penises. Where the f— was this?"

That's from Andrew Smith's 2010 Young Adult novel, The Marbury Lens.
And
A girl struggles with self-hatred and self-injury. She cuts herself with razors secretly, but her secret gets out when she's the victim of a sadistic sexual prank. Kids at school jeer at her, calling her "cutterslut." In response, "she had sliced her arms to ribbons, but the badness remained, staining her insides like cancer. She had gouged her belly until it was a mess of meat and blood, but she still couldn't breathe."

That's from Jackie Morse Kessler's 2011 Young Adult novel, Rage.
I can't imagine my kids, when they were younger, reading this crap. But naturally, all of The Usual Suspects whom you might expect (i.e liberals and other deviants) think this is just wonderful and want there to be more of it. Free expression and all that. And yet, it never really is. Free, I mean:
Secular progressives...have their own list of books they think young people shouldn't read—for instance, books they claim are tinged with racism or jingoism or that depict traditional gender roles. Regarding the latter, you would not believe the extent to which children's picture books today go out of the way to show father in an apron and mother tinkering with machinery. It's pretty funny. But my larger point here is that the self-proclaimed anti-book-banners on the Left agree that books influence children and prefer some books to others.
I'm sure the irony whizzed right over their pea heads without them even feeling the breeze. Of course, censorship is an inescapable concept. It's just a matter of what gets censored.
And who gets to decide what gets censored..
All YA fiction can't be this bad, can it? The last YA I read was The Hunger Games trilogy. Yeah, parts of it were brutal, but not explicit, if my memory is correct. So I think that if the books had been around when my kids were 16, I would have let them read them, if they had been interested. But YMMV.
Incidentally, Gurdon's original Wall Street Journal article, the one that got all of The Usual Suspects' panties in a wad, is here.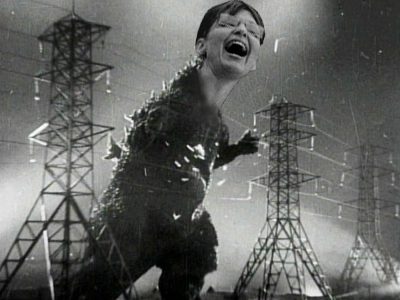 Kos Nightmare

She's Living Rent-Free In Their Tiny Little Heads
OK, so while we're on the subject of decay, sacred honor compels me to mention the newly-released novel Christian Nation, about America turning into a Christian dystopia run by Sarah Palin and her evil minions that ace talked about trashed last Monday. I have nothing to say about it, I'm not even going to bother linking to it, but I was highly amused by some of you morons telling the rest of us some of the things you may find if you actually read the book. For example:
The scene where Palin mows down fleeing atheists from a chopper was particularly chilling. Posted by: Waterhouse at August 19, 2013 04:03 PM (uYaYO)
59 52 Seal fur bikini. Posted by: steevy at August 19, 2013 04:04 PM (9XBK2)
71 President Palin would have outlawed soft drinks over 16 oz and instituted a stop and frisk policy. Posted by: Guy Mohawk at August 19, 2013 04:06 PM (uX+Qq)
141 And then she made Hockey the National Pastime... Posted by: Greg at August 19, 2013 04:16 PM (SO2Q8)
41 President Palin also made driving a Prius a hate crime. Posted by: Cicero (@cicero) at August 19, 2013 04:02 PM (8ZskC)
167 I didn't care for the gory part where the newspaper caricature artist was beheaded for making a Jesus cartoon. Posted by: Roy at August 19, 2013 04:20 PM (VndSC)
188...The part where Palin's Lutheran stormtroopers beat the freedom fighters with bundt cakes and jello molds is riveting. Posted by: joncell at August 19, 2013 04:22 PM (RD7QR)
Mrs. Palin isn't Lutheran, but I'll allow it. I suppose she could be keeping a horde of Lutheran stormtroopers in her dark fortress, like flying monkeys.
209 I want to read the chapter where Gosnell is employed by the religious right to get rid of babies that may be homosexual in an unclean clinic while saving parts of them for his own desires. Posted by: RWC at August 19, 2013 04:27 PM (fWAjv)
291 Please tell me they had a chapter about Ann Coulter invading all the muslim countries, killing their leaders and coverting them to Chrisianity. Posted by: polynikes at August 19, 2013 04:44 PM (m2CN7)
Ha. I was also amused by several hilariously over-the-top positive reviews on Amazon that were all "OMG! This could TOTALLY HAPPEN!!! Serious You Guys!!"
I honestly don't know how I would ever be able to communicate with a person who actually thought this.

Yet Another Red On Red Circular Firing Squad
How long do you think it will be before an honest history can be written about the last half of the 20th century? My guess would be about a century. That's 2100 AD. By then, all the principle players will be dead, and all of those with axes to grind and agendas to impose will likewise be gone. I think it's going to take that long for someone who is both free from having an agenda and who doesn't fell pressure of somebody else's agenda to look at our times squarely and objectively.
A contretemps has flared up in the internet right-o-sphere concerning the new book American Betrayal: The Secret Assault on Our Nation's Character by columnist Diane Diana West. The book demonstrates that the FDR and Truman administrations were riddled with Soviet spies that exerted great influence on American policy decisions, and that something similar is going on today, only now the enemy is not communism, but rather the worldwide jihadism of Islam. After an initial positive review on David Horowitz's FrontPageMag site, it was quickly removed and replaced with Ron Radosh's scathing denunciation. Conrad Black soon followed with his own critical review on NRO.
I was surprised that the criticism was so virulent, and distressed that here was yet another fight between conservatives who should be on the same side. Then it occurred to me what might be the reason for this: Radosh and FPM site owner David Horowitz were not only ex-liberals, they were also ex-commies; in fact, both were red diaper babies, going to commie schools and listening to commie propaganda all day. Undoubtedly they grew up surrounded by progressives who thought that FDR was the greatest president ever, and conversely, hated Senator Joseph McCarthy with passionate intensity. So I'm thinking this is something they just never grew out of. The idea that McCarthy may have actually been right is something they just can't seem to wrap their heads around.
And according to some of the comments I've read, Radosh has been down this road before. He supposedly took on M. Stanton Evans when he released Blacklisted By History, his meticulously-researched book that exonerated McCarthy and demolished the leftists' cherished myths about him. In that fight, Radosh pretty much had his butt handed to him.
The trouble is, I read FPM, and because I agree with a lot of their stuff, I think they're conservative, like me. But this is not the case, at least not for Horowitz and Radosh, who are more along the lines of old-school JFK liberals, meaning, they endorse a tough, no-nonsense foreign policy, but they don't have problems with astronomical spending on domestic social problems
This post about the brouhaha by Stacy McCain is a good place to start. Also this one.
The historians who will be able to straighten all of this out haven't been born yet.

Books For Morons
A long-time lurker recommends P.J. O'Rourke's book On the Wealth of Nations, which he 'read' on audiobook:
The book is a discussion of Adam Smith's book The Wealth of Nations and also has a lot of information on Smith's time, how the book was received, how it relates to other thoughts of the time (it was published in the later 1700s), how it relates to Smith's other works, and information about Smith himself.

It's a fairly dense audiobook to listen to, and this is 2nd or 3rd time I've listened to it. The economics part I caught pretty early on, but now I'm finding myself more interested in O'Rourke's comments on the differences then and now in philosophy, the separation between personal and public life, and character vs. personality. O'Rourke explains that The Wealth of Nations can't be fully understood without referring to Smith's earlier work The Theory of Moral Sentiments, and his quotes from Moral Sentiments are intriguing me so much that I may see if I can sit down and read Moral Sentiments one of these days.
I really appreciate recommendations like this. He didn't just say "I liked it", but he told me why it was interesting, and thus why I should be interested in reading it myself. Well played, sir.
___________
Moron commenter 'Mastiff', author of The Best Congress Money Can Buy is writing a children's illustrated book, and has launched a Kickstarter project to fund production. The book is entitled The Princess, the Dragon, and the Baker: A Chanuka Fairy Tale. Mastiff says:
In it, a hungry dragon goes on a rampage eating people, but is introduced to jelly donuts instead! The artwork is lavish, and the story is warped and irreverent while still teaching some important lessons on the way.
More details are at the link.
___________
Finally, at The Other McCain blog, there's a post devoted to 'space opera' book recommendations some of you morons might find to be of interest. Then again, you might have read every book on the list.
___________

So that's all for this week. As always, book thread tips, suggestions, rumors, threats, and insults may be sent to OregonMuse, Proprietor, AoSHQ Book Thread, at YOURPANTSaoshqbookthread, followed by the 'at' sign, and then "gee mail", and then dot cee oh emm. But don't forget to remove YOURPANTS, otherwise I won't get your e-mail.
What have you all been reading this week? Hopefully something good, because, as I keep saying, life is too short to be reading lousy books.


posted by Open Blogger at
11:10 AM
|
Access Comments