« Rat Out Your Buddy In The Great White North [OregonMuse]
|
Main
|
Top Headline Comments 8-12-13 »
August 11, 2013
Overnight Open Thread (11 Aug 2013)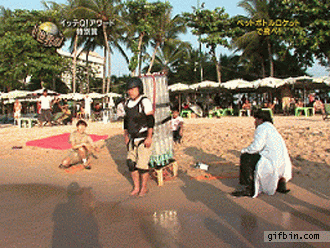 Evenin' morons. I'm fillin' in for Maet as he takes care of personal matters. As he is the holder of the top ten lists, you'll have to wait for his return to see how much time you spend on the blog (or the barrel).
For those of you who can't bear the thought of putting on pants and going outside to watch the Perseid Meteor shower, NASA is live broadcasting it here. (I just checked it and it looks cloudy. Way to go NASA.)
Click here if you want to listen to the radar echoes from the space surveillance radar.
Tank Biathlon
OK, last night we saw that pole dancing is close to becoming an Olympic sport. How about adding tank biathlon? Oh yeah, it's on. No way the Russkies kick our ass.

The newspaper offered a preview of the new sport, covering a test competition held outside Moscow earlier this week. The event involved four tanks painted in bright colors – including yellow and pinkish red – which did three laps over rough terrain, shooting at targets shaped like tanks, houses and helicopters. The best time was 5:28.
Water Bomber
In Canada, they don't need no stinkin' fire trucks.

CO2 Levels By Time Period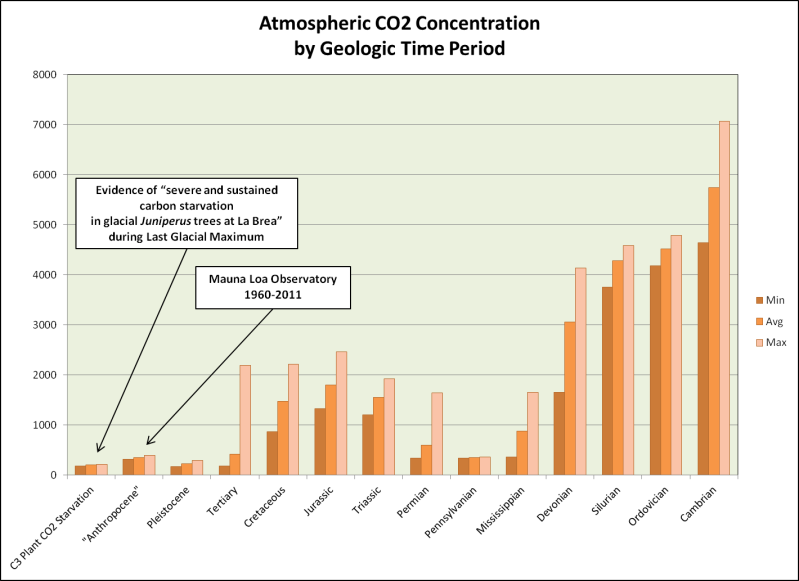 Oh my God! We're gonna die from rising CO2. Oh wait, you mean it was far higher in previous time periods?
A Little Music
h/t rd brewer
What's For Dinner?
How about a 12 course meal in a can? So what's on the menu you ask?

A selection of local cheeses with sourdough
Pickled Kobe beef with charred strawberry
Ricotta ravioli with a soft egg yolk
Shiitake mushroom topped with filled peppers
Halibut poached in truffle butter in a coconut crepe
Risotto-foraged ramps, prosciutto, and fresh parmesan
French onion soup with fresh thyme and gruyere cheese
Roast pork belly and celeriac root puree
Palate cleanser, pear ginger juice
Rib eye steak with grilled mustard greens
Crack pie with milk ice cream on a vanilla tuile
French canele with a malt barley and hazelnut latte
Bear Situation
So what do you do when you find a bear in your kitchen chowin' down on some dirty plates and your wife is asleep on the couch? Oh and she is very, very scared of spiders. What do you DO?!

Edwards said his first thought was to get his wife away from the kitchen area. However, he said, "I couldn't tell her there was a bear in the house because she would have just lost her mind. She gets very upset over spiders."
Beer Stashing
Looks like people are stashing beer along the highway while biking.
Face Folding
The 300 scene had me rollin'.

Tonight's ONT brought to you by:
Notice: Posted by permission of AceCorp LLC. Please e-mail overnight open thread tips to maet or CDR M. Otherwise send tips to Ace.

posted by CDR M at
09:39 PM
|
Access Comments