« Open Thread
|
Main
|
Top Headline Comments 8-9-13 »
August 08, 2013
Overnight Open Thread 8/8/13 (tmi3rd)
Good evening, Morons and Moronettes...

As you heard, Maetenloch's dad had some medical trouble lately, and so we're giving him some time to get squared away before throwing him back in. He's chomping at the bit to get back at it (and that's why we love him, seriously), but I'll do my level best to entertain you for the evening.

On with the show...
Okay, for starters, which one of you did this?!

C'mon, guys, we've all gone through dry spells before, but isn't this a little much?


So, an afterthought about Helen Thomas...

You'll notice we didn't say much about Helen Thomas after she died. That was by design... it doesn't take great powers of observation to note that few of us had anything kind to say about her.

That said, I really kind of felt like Hansel and Gretel, with some assistance from Bugs Bunny, put it particularly well. Observe...

And as it turns out, Warner appears to have gone through and made everyone delete their uploads of the full cartoons. Sucks. Anyway...
A Musical Interlude

As many of you may or may not know, both Dave in Texas and I are bass players. We kicked this around the other day... this Stephen Campbell guy is doing this with a Fender Jazz Bass and a delay pedal. I've done my share of session work on bass, and would never get away with doing this sort of piece on someone else's album, but this is just a gorgeous piece of music.

Of course, the peanut gallery always has something to contribute...

Moving along, one of the things that always makes me cringe and chuckle at the same time is people proving stereotypes...

I've been in a celebratory mood lately... as many of you may know, I'm trying to get into medical school. I found out this week that I got a fairly high score on the MCAT, and I'm waiting now to find out about interviews. It got me to thinking about some of the heroic scores I grew up with, and I went back and watched several episodes of the mecha-anime I loved. Here are a couple that still give me chills...

Cute Pic Of The Day,br>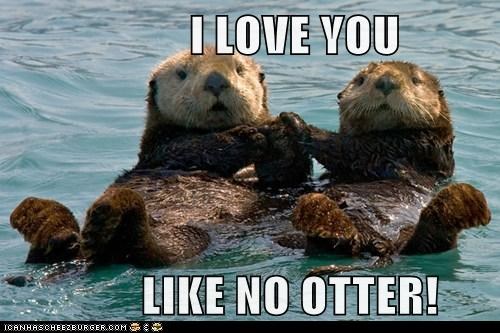 And now, it's time for: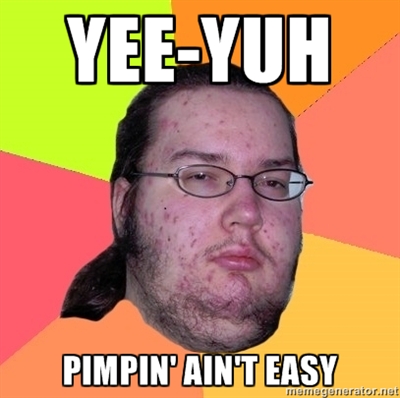 Jammie Wearing Fools needs to be on your do-not-miss list daily. I've had the chance to get to know JWF through the magic of the Moronosphere, and he's just simply a STELLAR guy. I'm hoping to buy him a beverage or twelve somewhere down the road. Also, if you click over to his page, please click on the ads. It makes the advertisers drop some change his way, and that's always a good thing.

Longtime Moron XbradTC is part of the MilBlog network, and I've had the chance to get to know him through social media. For your MilBlog needs, start there. XBradTC has the ground-pounder angle covered, Cdr Salamander handles a lot of naval activity, and so forth. Also, as a longtime member of The Hostages, he, Wiserbud, and many other long-time Morons congregate over in that neck of the woods.

A Closing Note...
It's easy to get disheartened these days by the lack of spine shown by guys who are supposed to be on our side politically. There's something of an identity crisis going on within the party that renders the situation relatively rudderless (pardon the alliteration), and the problem is, while they're dicking around trying to find their asses with both hands and a flashlight, some people with some very bad motives and ideas are running roughshod through and over the very rule of law in the country.

I'd like you to take a look at Daniel Greenfield's post about the GOP identity crisis over at Sultan Knish. There are a lot of folks who are beginning to realize just how much their liberty is under attack, but in order for our side to fight that assault, our task consists of either convincing or removing statist Republicans who enable the left to do their dirty work.

I don't pretend to have any answers as to how we go about that, but maybe you do.

Anyway, that's it for me- thanks for reading, and please feel free to come find me on Twitter. I'm a sucker for good conversation. Everyone have yourselves a great weekend!

Oh crap, almost forgot...
I would be quite remiss if I didn't convey congratulations to Moron WitchyDruss and his family on the birth of his son. Mommy and baby are doing great, and the little guy is truly beautiful. No pics, because they're not mine to post, but the little guy is already watching baseball with Daddy.

Anyway, if I may speak for the entire Moron Horde (and the High Command), hugs and congratulations... a beautiful baby boy is going to grow up with two true gems as Mommy and Daddy. Love ya, guys!

Okay, to the comments, my friends. Thanks again for reading... I've been tmi3rd.

posted by Open Blogger at
09:49 PM
|
Access Comments