« This Has Been Going Around Today
|
Main
|
Early morning scandal free post »
July 24, 2013
Overnight Open Thread (7-24-2013)
BBQ Is But a Tool of the Patriarchy
In which a bien-pensant Guardian-reading Sensitive Man can't even enjoy a cookout on the grill without finding the diabolical tentacles of the Patriarchy everywhere and the air heavy with the aroma of unrepentant sexism. Let the brow-beating and ostentatious guilt-emoting begin:
All across Britain, the whiff of charred, low-quality sausage meat is hanging in the summer haze. And with it, floating almost indistinguishably in the grease-filled air across the garden fences, is blokey barbecue chat. If there is anything less compelling but more oppressively penetrating than the conversation of four suburban men discussing how to light and then operate a barbecue, I have yet to hear it.

...What really drains the joy from the summer breeze is the assumption, and the practice, that this is Man's Work. All over the UK, probably the world, the barbecue is now one of the last places where even normal blokes become sexist.
The mythology of meat is well marbled with machismo. But, as several thousand years have passed since men had to kill our protein, make a fire, cook it and eat it, why is barbecuing seen as something women don't or can't - or, more accurately, shouldn't - do? How - and why - do men continue to claim this sacred fire-space as a male-owned sanctuary where women are not permitted?

...So no, it's time to call time on the blokey barbecue huddle, that sizzling scrum, this grim last resort of acceptable sexism. Women of the world, unite. Burn their aprons, light the flames and cook. And men, drop the Bear Grylls pretensions and make a bloody salad.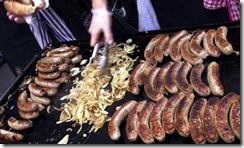 And here's how the Sexist Ritual of Meat and Fire evolved into the All American BBQ. And why the great divide between pork and beef appeared.
Unlike cows, which required large amounts of feed and enclosed spaces, pigs could be set loose in forests to eat when food supplies were running low. The pigs, left to fend for themselves in the wild, were much leaner upon slaughter, leading Southerns to use the slow-and-low nature of barbecue to tenderize the meat. And use it they did. During the pre-Civil War years, Southerners ate an average of five pounds of pork for every one pound of cattle. Their dependence on this cheap food supply eventually became a point of patriotism, and Southerners took greater care raising their pigs, refusing to export their meat to the northern states. By this time, however, the relationship between the barbecue and pork had been deeply forged.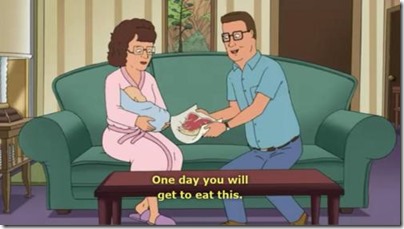 Or as the Boston Globe's Charles Pierce infamously wrote in 2004, "If she had lived, Mary Jo Kopechne would be 62 years old. Through his tireless work as a legislator, Edward Kennedy would have brought comfort to her in her old age."
The Detroit City Council Gets Serious
About hunting down the notorious race criminal, George Zimmerman - even as they can't keep the lights on in the city or cover the salary for the empty positions on the council. This is in a microcosm exactly how Detroit ended up utterly bankrupt and decrepit. And why municipal euthanasia is probably the most merciful outcome for the city.
The Unpleasant Profession of Nancy Grace
Yes, Nancy Grace is a riddle covered in an enigma wrapped in a snarl shellacked with hairspray.

If, that is, you accept the liberal/moderate/conservative rubric.

I don't.

Nancy Grace's political bent is quite recognizable to me. She's not liberal or conservative, and no principled view of gun ownership or race or women's rights drives her coverage. No, she's a vigorous statist, at least with respect to criminal justice. Her political viewpoint is perfectly internally consistent. As a statist, purpose of the criminal justice system is to convict and punish to the maximum extent possible people accused by the government. To determine whether someone has committed a brutal and dastardly crime, all you need to know is whether the government has said they did.
And there are reasons why Grace is a former Georgia prosecutor.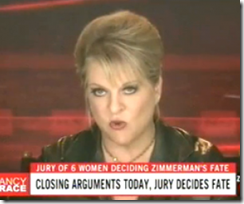 Everything Good Eventually Becomes 'Racist'
Including being smart:
..."smartness" as an ideological system and particularly.the ways in which it intersects with whiteness as ideology. Using Cheryl Harris's analysis of whiteness, the authors argue that smartness works as a form of property, with all the advantages that come with membership in the group.

Conclusions/Recommendations: Analogous to Roediger's claim about whiteness, the authors argue that smartness is nothing but false and oppressive, and as such, attempts to theoretically rearticulate or rehabilitate smartness may serve to illuminate, but ultimately fail to dissolve, the normative center of schooling.
Sadly this is from a prestigious education journal and not The Onion.
What Do Actual Prisoners Do in the 'Prisoner's Dilemma'?
In game theory, betraying your partner, or "defecting" is always the dominant strategy as it always has a slightly higher payoff in a simultaneous game. It's what's known as a "Nash Equilibrium," after Nobel Prize winning mathematician and "A Beautiful Mind" subject John Nash.

...Yet no one's ever actually run the experiment on real prisoners before, until two University of Hamburg economists tried it out in a recent study comparing the behavior of inmates and students.

Surprisingly, for the classic version of the game, prisoners were far more cooperative  than expected.
"My child is gifted. He's also 29, unemployed, and living in my basement"
So much oblivious parenting FAIL in such a short email it's hard to know where to start.
It's easy to mock a "30 year old who lives with is parents." My son is almost 29 and he's been home with us since he graduated. Unfortunately the job market isn't the greatest (maybe you hadn't heard) and I'm not going to let him starve on the street. He has a college education, it's pointless for him to be out working in a retail store or some other menial job. I will be here for him until he is able to get the job he deserves.

You need to grow up, get some life experiences and then maybe you'll have the right to sermonize about parenting.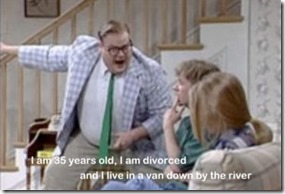 A Day in the Life of a JFK Air Traffic Controller
Some pilot didn't follow directions so a single JFK ATC has to unsnarl the mess. And he does a remarkably good job while being entertaining in the process.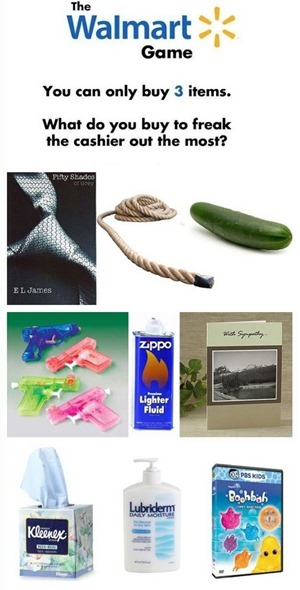 Teh Tweet!
Yahoo group. That is all.
Tonight's post brought to you by secret ingredients: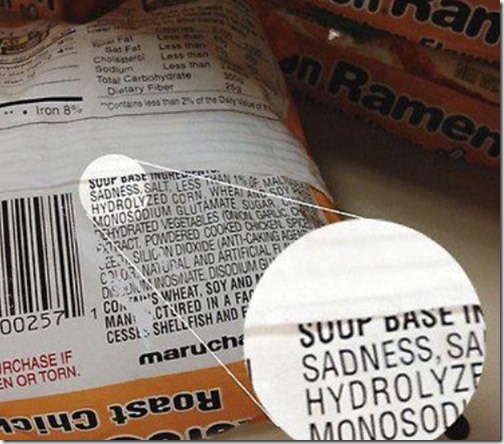 Notice: Posted by permission of AceCorp LLC. Please e-mail overnight open thread tips to maetenloch at gmail. Otherwise send tips to Ace.

posted by Maetenloch at
10:33 PM
|
Access Comments