« Evening Open Thread
|
Main
|
Top Headline Comments 7-23-13 »
July 22, 2013
Overnight Open Thread (7-22-2013)
Detroit's 60-Year Decline into Bankruptcy Hell
The 1967 riots weren't the root cause but they were a definite inflection point in the city's decline:
It's hard to overstate the traumatic and lingering effects of the 1967 riots, which for many older native Detroiters forever marked the watershed in the city's downward economic spiral and triggered the mass exodus of its population.
Young wrote in a 1994 memoir, as he was leaving office, that the city never recovered from the riots.

"Detroit's losses went a hell of a lot deeper than the immediate toll of lives and buildings. The riot put Detroit on the fast track to economic desolation, mugging the city and making off with incalculable value in jobs, earnings taxes, corporate taxes, retail dollars, sales taxes, mortgages, interest, property taxes, development dollars, investment dollars, tourism dollars, and plain damn money.

He added that "The money was carried out in the pockets of the businesses and the white people who fled as fast as they could." Conservative economist Thomas Sowell once noted that before the riots, Detroit's black population had the highest rate of home-ownership of any black urban population in the country, and their unemployment rate was just 3.4 percent.
And Michael Barone concurs:
When people ask me why I moved from liberal to conservative, I have a one-word answer: Detroit. I grew up there, on a middle-class grid street in northwest Detroit and a curving street in affluent suburban Birmingham, and I got a job as an intern in the office of the mayor in the summer of 1967 when Detroit rioted. I was at the side of Mayor Jerome Cavanagh and occasionally Governor George Romney during the six days and nights in which 43 people, mostly innocent bystanders, died. I listened to the radio in the police commissioner's office as commanders announced, shortly after sundown, that they were abandoning one square mile after another. The riot ended only after federal troops were called in and restored order.
And here are some reasons why Detroit is unlikely to ever recover:
2) Detroit is facing $20 billion in debt and unfunded liabilities.  That breaks down to more than $25,000 per resident.

9) An astounding 47 percent of the residents of the city of Detroit are functionally illiterate.

22) The violent crime rate in Detroit is five times higher than the national average.
And a modest proposal on how to deal with the denizens of Detroit.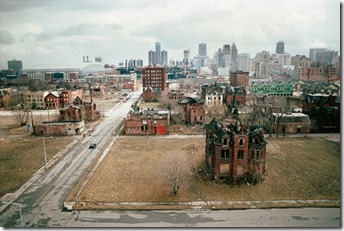 Alice Walker Blames Trayvon Martin's Death on Zimmerman, Sleestaks
And how do we know that Zimmerman isn't a sleestak wearing a white-hispanic suit? Answer: We don't.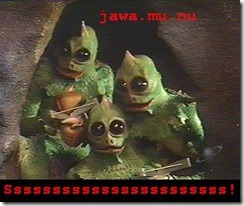 Joe Friday: "Don't try to build a new country. Make this one work."
OMG Goldman-Sachs Is in Ur Soda, Stealing Your Aluminum!!
Or maybe not. Here Tom Maquire of JustOneMinute does a little sanity checking on the NYT article claiming that Goldman-Sachs warehouse shuffling is costing Americans $billions and finds it wanting. It's a cautionary tale of why you shouldn't trust the NYT when it comes to business. Or math.
At roughly a dollar a pound for aluminum, one can has about 3 cents worth of metal. Even with processing cots of zero, the one-tenth of a cent described by the Times is nowhere near 20% of the total cost; it is more like 3.3%, actually.
What the Times seems to have discovered is the Twilight struggle between end-users and speculators. Just what was meant to happen when the global economy hit the skids in 2008? Aluminum producers could (a) stop mining bauxite, the raw material, (b) stop smelting bauxite into aluminum, or (c) make the aluminum and store it (or sell it to speculators willing to do just that) in hopes of higher prices down the road. Depending on the material, storage may be the least expensive option
Basically a lot of speculators have been buying up unwanted aluminum since the price crashed in 2008 and need a place to keep it while waiting for the price to go back up. And GS has figured out a way to make money off of this by maxing out their storage areas, collecting rent, and slowing down the outflow.
Of course this only works so long as people want to store aluminum more than they want to sell it. It's not 'nice' but it does have the benefit of buffering the AL supply and guaranteeing availability at a predictable price.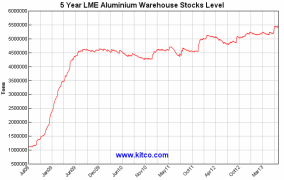 But Your Honor She Wasn't Wearing a Headscarf
So of course he had to rape her:
"[TW] said no but I go ahead with it because I believe that at the time I commit these offences, I believe that she was promiscuous ." he said. "She don't know us, I don't know her, like she was not related to us and she was not wearing any purdah . like she was not . covered her face, she was not wearing any headscarf and she started drinking with us and she was singing.

...He said it was only now, since he had gained a "better understanding of Australian culture", that he knew the rapes were wrong
Controlling the Present by Controlling the Past
Global warming activist-scientists routinely alter temperature readings from past decades - and always in one direction:
Almost all past temperatures have been adjusted downward, compared with the temperatures that were actually recorded at the time. During the Dust Bowl years of the 1930s, when many record high temperatures were recorded, the readings have been adjusted downward by, generally speaking, one to one and a half degrees. These adjustments stop abruptly in the late 1990s. The effect of the adjustments is to make the past look cooler in relation to the present.

This kind of manipulation of data, changing the historical record after the fact, is done ALL THE TIME by the climate alarmists who crank out all of the data that are reported on in the newspapers. And the adjustments are always the same: they make the past cooler, so that the present will look warmer, in order to support their power-grabbing climate hysteria agenda. Whenever you hear on the radio that a temperature reading is the "warmest ever" in a particular place, you can reasonably assume that the "warmest ever" title was conferred by falsely reporting temperature readings from past decades.
When you have to modify data from the past and can't predict the climate even a few years from now, you're not doing science - you're doing politics...dishonest politics.
How Thor's Hammer Made Its Way Onto Soldiers' Headstones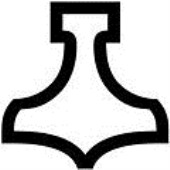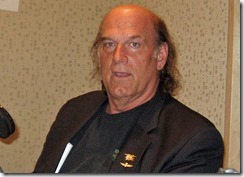 11 Things Banned in Other Countries, but Legal in the US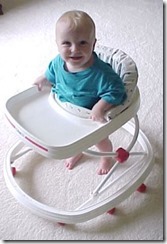 And some Glocks as well.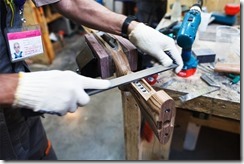 The Yahoo AoSHQ group. Bla bla bla.
And my twitter thang.
Tonight's post brought to you by the Hope diamond: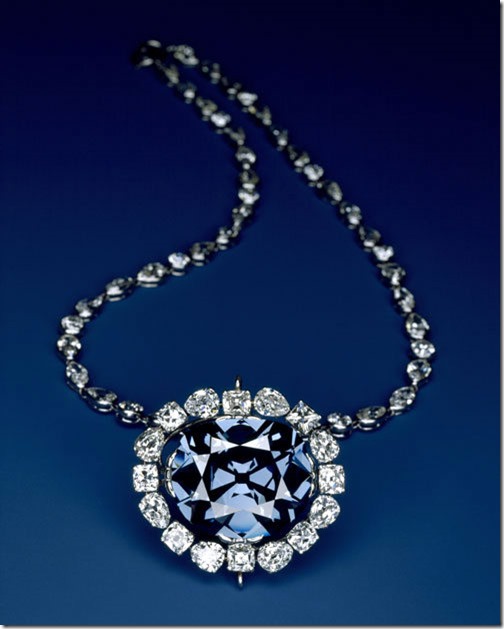 Notice: Posted by permission of AceCorp LLC. Please e-mail overnight open thread tips to maetenloch at gmail. Otherwise send tips to Ace.

posted by Maetenloch at
10:26 PM
|
Access Comments