« Depressing Facts About America
|
Main
|
Top Headline Comments 7-19-13 »
July 18, 2013
Overnight Open Thread (7-18-2013)
The New Puritans - When Did Liberals Become So Uptight?
Well it turns out that immanentizing the eschaton during your kids' play-dates is like stressful and hard.
The Puritan parents I encounter are nearly all liberals, and they represent the persistence of two unfortunate tendencies liberals have inherited from the Puritans, queered along the way by Progressive-era reformers. The first is the fun-smothering tendency of Progressive-era moral uplift, the tendency that brought us Prohibition and the first laws proscribing opiates and narcotics. (Today, we try to ban large cups of soda.) The second is an interest in hygiene that could be quite salutary-as when reformers pushed clean water and other public-health measures-but could also fetishize symbolic, pernicious forms of sanitation and purity, as in Margaret Sanger's support for eugenics.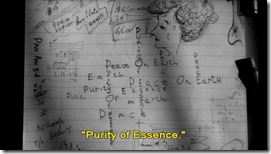 Reason #7 For Not Taking Tactical Advice from High Functioning Tards
A man in Vancouver, Washington has been arrested for taking the advice of Vice President Joe Biden and blasting away with his gun at his home to scare off intruders.

"I did what Joe Biden told me to do," Jeffrey Barton, 52, told a local TV station. "I went outside and fired my shotgun in the air." Barton pleaded not guilty Wednesday to one count of of illegal aiming or discharging a firearm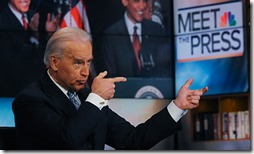 Maybe they should reach out to OCP and reconsider the merits of Delta City.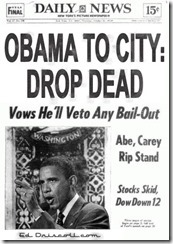 The Hidden Assumption Among Trayvon Supporters
That violence is perfectly acceptable if you think you've been dissed.
I have noticed over the last week or so that a noticeable percentage of the group of the people who disagree with Zimmerman being acquitted.seem to be arguing from a perspective which views physical violence as acceptable or even desirable unless a weapon is involved. I have begun to consistently see variations of this viewpoint in enough places to see it as a body of thought on this subject. Usually, it features the ideas:
1) Hitting people is a perfectly reasonable response to a non-physical confrontation, ie someone watching you, or asking you what you're doing or following you briefly
2) If you do these things, you have "started" a fight and while the other party is within their right to beat you, you are not allowed to use lethal force to defend yourself

I have noticed a consistent anti-gun viewpoint that tends to accompany this thought, but it comes with a bizarre pro-violence attitude that I have not typically noticed with most anti-gun people.
One of the most egregious cases of racism, murder, and systemic injustice in the last century was the killing of Emmett Till in Mississippi in 1955. Recently a lot of people have compared the death of Trayvon Martin to Till's case but when you look at the details there really is no comparison.
Till's case was horrific and what racial injustice looks like - the Zimmerman case is not.
On August 24, 1955, Emmett Till and a group of teenagers entered Bryant's Grocery and Meat Market to buy refreshments. What exactly transpired inside the grocery store that afternoon will never be known. Till purchased bubble gum, and some of the kids with him would later report that he either whistled at, flirted with, or touched the hand of the store's white female clerk-and wife of the owner-Carolyn Bryant.

Four days later, at approximately 2:30 in the morning on August 28, 1955, Roy Bryant, Carolyn's husband, and his half brother J.W. Milam kidnapped Till from Moses Wright's home. They then beat the teenager brutally, dragged him to the bank of the Tallahatchie River, shot him in the head, tied him with barbed wire to a large metal fan and shoved his mutilated body into the water. Moses Wright reported Till's disappearance to the local authorities, and three days later his corpse was pulled out of the river. Till's face was mutilated beyond recognition, and Wright only managed to positively identify him by the ring on his finger, engraved with his father's initials, L.T.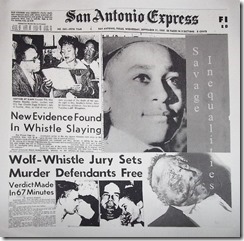 Asiana Airlines Decides Not to Sue TV Station Over Fake Names
I assume because they realized whatever harm they may have suffered from having 'Wee To Lo' as a pilot pales in comparison to the fact that their actual pilots apparently flew their plane into the ground.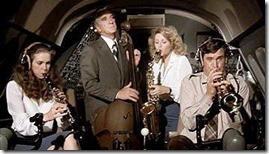 Good times, good times.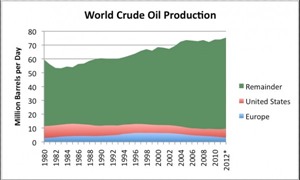 Man Pitches Woo at Woman, Gets Arrested
And by woo I mean semen.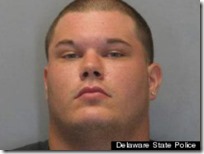 Yahoo group. That is all.
And my Twitter spew.
Tonight's post brought to you by the Great Debate: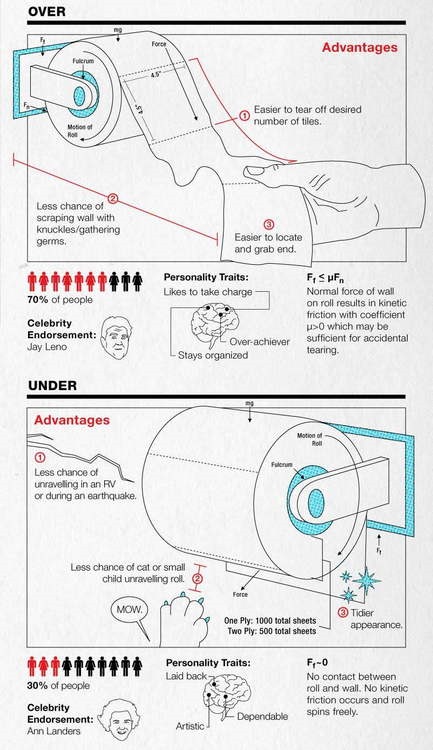 Notice: Posted by permission of AceCorp LLC. Please e-mail overnight open thread tips plus $1 for S&H to maetenloch at gmail. Otherwise send your scraps to BizarroAce.

posted by Maetenloch at
09:53 PM
|
Access Comments