« Fired Whistleblower to Sue Angela Corey, Zimmerman Prosecutors
|
Main
|
Oh, Wonderful: Al Sharpton Finds Love After Divorce With Much Younger Woman »
July 17, 2013
CAC's Spaced-Out Challenge: Galaxy Guide Part 5
The Galaxy Guide: Secrets of Cygnus
18 Panels Mosaic of Cygnus Nebulae by J-P Metsavainio
Technical details here and full-size image (very large) here
J-P Metsavainio's blog can be found here and his zenfolio here
For those in more northern latitiudes, our galaxy guide brings us to some excellent targets in the most glorious of northern constellations: Cygnus the Swan. Emission nebulae, planetary nebulae, Wolf-Rayet nebulae, dark nebulae, double stars, open clusters, even a globular, it's all here. Artist J-P Metsavainio has definitely made the most of it, as the above image and more below the fold can attest.
Remember that to best appreciate the Milky Way, visit a dark site when the moon isn't up. Some objects along the way can be spotted from suburban sites, but light pollution limits much of the grandeur.
Apologies for the delay (this usually goes up Sunday) but some of the images are well worth the wait. An overview of where we are looking, then the trip begins below the fold.

Our targets this week are scattered throughout the constellation, and range from naked-eye to telescope challenges. I've added a brief "binos/T/eye" behind the objects indicating the best means of viewing, and for the emission nebulae, O-III or UHC indicating which filters aid the most in viewing the objects.
A nebula filter is a must-have even in dark sky sites if you want to approach near-photographic detail visually. While many objects may leave a novice feeling the "Hubble Effect" (awe in seeing HST photos imploding into utter disappointment seeing the same objects through an eyepiece), several deep sky wonders, particularly in Cygnus, don't experience a dramatic drop off in views (see the sketches below compared to photographs), especially when the user is armed with a filter.
Color can be detected in some emission and many planetary nebulae, particularly in larger amateur instruments, so while HST uses some false-color palettes, not all astrophotos are the result of artificial coloring (see J-P's "natural color" series) and not all objects are doomed to be seen in black and white.
Objects will be broken down into "constellation-wide" naked eye and regional this week, with the usual maps.
Large Naked-Eye Milky Way Objects in Cygnus
The Great Rift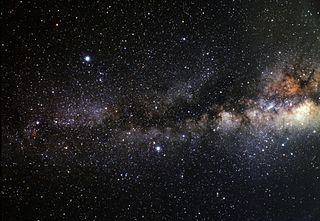 Photo Credit: NASA
The Great Rift is a very large overlapping of molecular dust clouds lying between us and the Sagittarius Arm, and from our perspective stretches from Cygnus to Centaurus. This amalgamation of dust and gas hides the Cygnus OB2 association, an incredible star cluster/formation region home to some of the most massive and luminous stars known. Due to OB2's distance however, the closer obscuring dust almost totally eliminates any visualization of it. Because of this, astronomers are forced to observe OB2 in X-rays, which have revealed the mind-boggling size and scale of the cluster. SWIFT and other satellites have revealed the violent infancy of young massive stars in incredible detail thanks to the associations' close proximity. One interesting target, OB2 #9, was revealed to be a binary whose massive x-ray emissions are thought to be the violent result of colliding stellar winds:

The Cygnus Star Cloud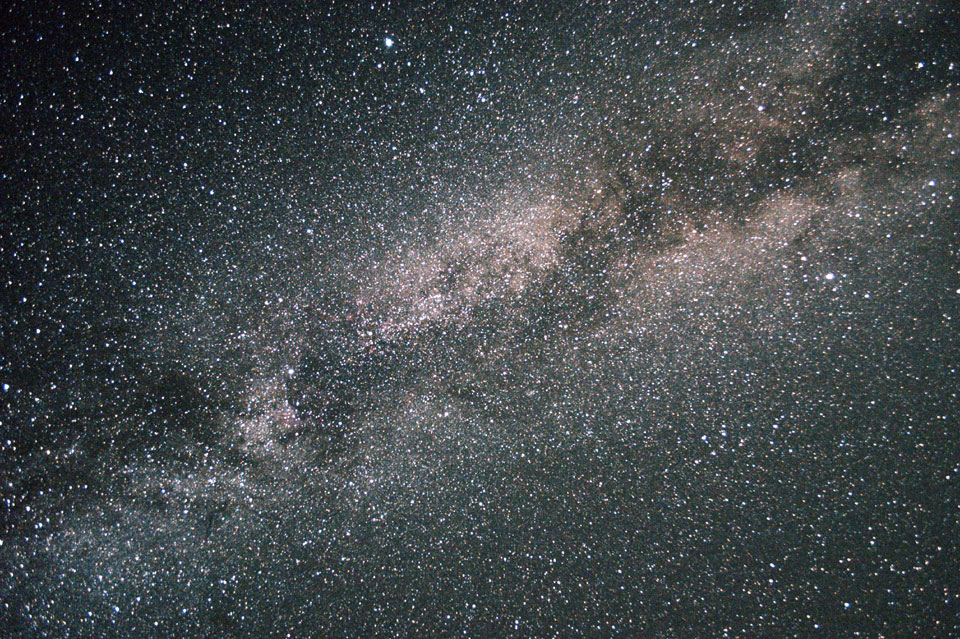 Photo by Richard Bell
As we have traversed the milky way, we have come across many dark and bright patches. The Cygnus Star Cloud is one of the largest regions unobscured by dust (and dramatically divided by the Great Rift) and in a very dark sky site almost overwhelms the constellation. Take a few moments to scan through it with binoculars, but try not to lose yourself in the endless dazzle of stars.
Targets at the Swan's Tail
The North America and Pelican Nebulae (Eyes, Binos, T, OIII/UHC+)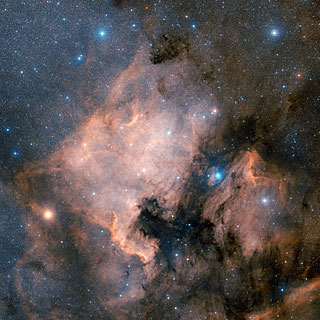 Photo credit Palomar Observatory/NASA
If you think that "professional" image is something, check out Metsavainio's "zoom in" of the Pelican
here
.
The North America and Pelican nebula are far larger in apparent size than the full moon, and the former is visible naked-eye from a dark site (some have claimed to eyeball the fainter Pelican as well). They are separated by a molecular cloud of gas and dust which "carves" in the shapes of both. From binoculars aided with a large filter or a wide-field, low power eyepiece, much detail can be appreciated. Both are objects that resist much of the Hubble Effect mentioned earlier: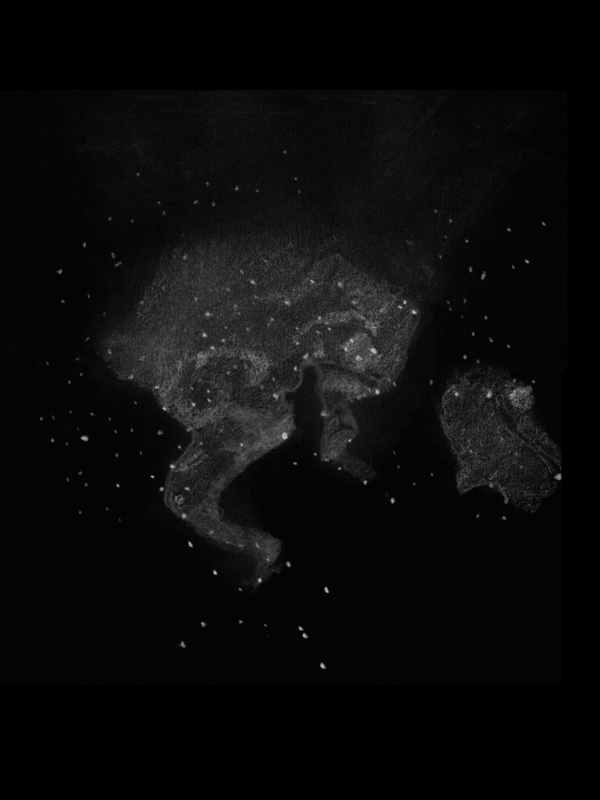 Sketch by Markus Vertesich
When looking, let your eye find the brightest nebulosity first, usually the "Mexico" portion, and begin to move your eye up and around the "Gulf". Another tip: make sure you are dark-adapted a good hour before looking at these emission nebulae. With well-adjusted eyes you will spot as much detail or perhaps more than what appears in Vertesich's sketch.
Messier 39 (Binos, Eyes)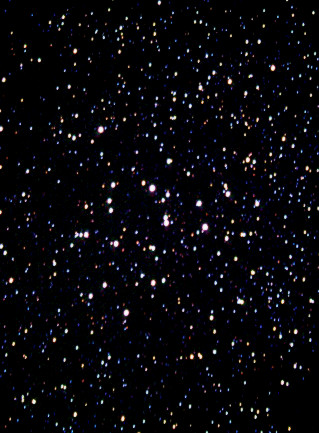 Photo by Jan Wisniewski
Return to Deneb, and move your binoculars two-fields-of-views-widths north/northeast, until you come across a large equilateral triangle of stars with about two dozen dimmer members, all adrift amidst a portion of the Milky Way star field. This is open cluster Messier 39, an object too large to really observe with a telescope, and just bright enough to be faintly visible to the naked eye in good conditions.
The Cocoon Nebula *Challenge Object*(Binos (dark nebula portion), T)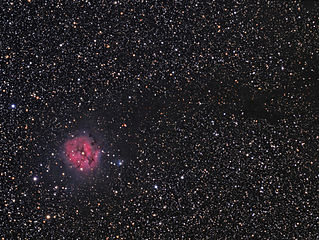 Photo by Hunter Wilson
The Cocoon Nebula is our challenge object for this week, with it's dim specter difficult in binoculars (but not impossible). Leading to it is dark nebula Barnard 168, a more tantalizing target for bino's near Messier 39. To aid in hunting it down, here is an excerpt from Phil Harrington's excellent guide, Cosmic Challenge: The Ultimate Observing List for Amateurs, which you can find in
Ace's Amazon store
:
IC 5146, known to many by its nickname, the Cocoon Nebula, is a taxing patch of glowing gas, while Barnard 168 is a thin, sinuous lane of darkness that seems to start at the bright nebula and extend far to its northwest.

To spot this celestial odd couple for yourself, begin at the bright open cluster M39 to the northeast of Deneb [Alpha Cygni]. Famous as a bright, loose congregation of stars and covering an area of sky as large as the Full Moon, M39 is best appreciated at very low powers. Be sure to take a moment to enjoy the view.

From M39, steer your telescope 2½° east-northeast to 4th-magnitude Pi-2 Cygni, and then slowly scan southward, watching for the starry background to drop off abruptly. That will be Barnard 168. Because of its length -- more than a degree tip-to-tip -- Barnard 168 is best appreciated with binoculars. My 16x70 binoculars reveal a winding stream of black ink flowing through a valley in the stars.

By following the dark cloud to its eastern end, you will come to a pair of 9.5-magnitude stars. Both are engulfed in the subtle clouds of the Cocoon.

In larger-aperture telescopes (8" and above), the nebulosity is still obscure but minor details begin to tease themselves before the viewer: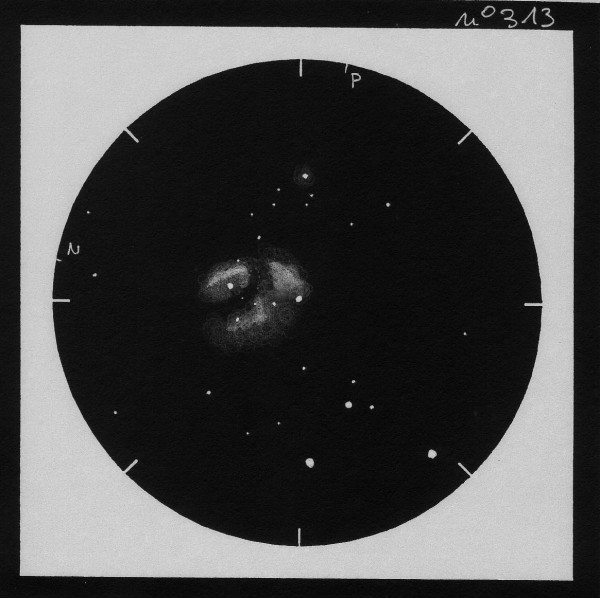 Sketch by Tom Corstjens
Targets in the Wings and Feathers

The central region of Cygnus includes many tantalizing dark nebulae and emission nebulae generally too faint to eyeball, but amidst these and the star clouds and dust are a few objects of note. You may notice faint nebulosity around Sadr while scanning through. This is the "butterfly" shape in the large J-P astrophoto at the top of the post.
The Swan Sisters Cluster (Binos, T)
iPhone4s astrophoto by Art Cole
Relatively easy to locate, this small cluster, sometimes called the Cooling Tower Cluster, is one of the less notable Messier objects (#29). Still, it's similarity to the Pleiades makes it pop a bit against the background Milky Way.
The Fish on a Platter (Eyes, Binos)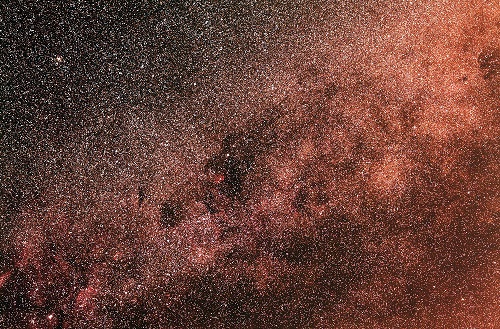 Astrophoto by Charles Banville
One of the largest dark nebula, the Fish on a Platter has the less enjoyable technical name Barnard 144 and seems to envelop the star Eta Cygni. With the Cygnus star cloud surrounding it, the FOAP sticks out almost as an "island" blot-out just east of the Great Rift. The FOAP is also home to a previous Spaced-Out Challenge object: the black hole Cygnus X-1.
The Crescent Nebula (T, UHC or OIII)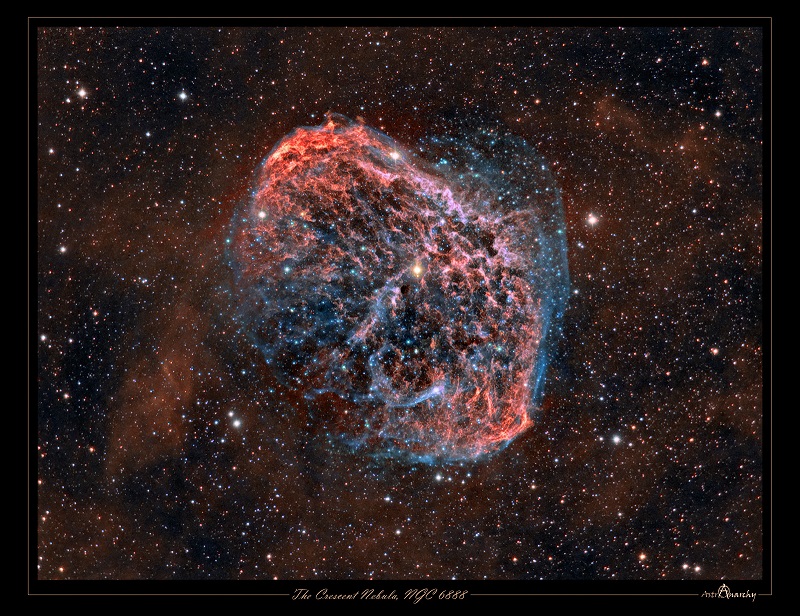 Photo by J-P Metsavainio
Two-fifths of the way from Sadr to Eta Cygni lies a tantalizing target for larger telescopes. Visible in apertures as small as 8" with a UHC or OIII filter with dark-adapted eyes, it becomes a showpiece in true light buckets (>16") and has been a target of astrophotographers for years. The most common appearance from the scope in wide-field eyepieces is that of a dim crescent that becomes "pear shaped" as your eyes adjust; and in larger apertures more tendril and finger shapes appear traveling "inwards" from the brighter crescent portion. The nebula is actually the hotter outer layers of a massive Wolf-Rayet star shed about a quarter-million years ago. The star appears about a third of the way inwards from the nebula.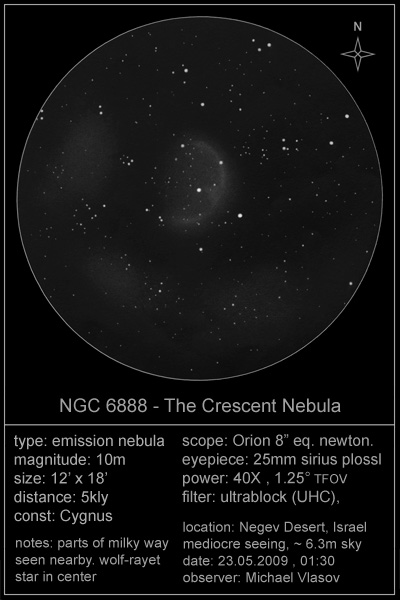 Sketch by Michael Vlasov
The Veil Nebula (T, OIII, some claim Eyes using OIII filter)
Artist and astrophotographer J-P created this experimental 3-D video of a "fly-by/through" of the Veil Nebula pulled from his various photographs.
I'll admit it: this is my favorite target hands-down, and it's hard not to see why. Wisps of long nebulosity, far too large to capture all in one field of view, expand off the right wing. The longer you observe, the more you can see, and this massive supernova remnant can allegedly be teased without even a scope by holding a large (2") O-III filter in front of your eye at dark site. Be sure to browse through J-P's Veil collection, which easily rivals the Hubble images. Not bad for a Finn imaging from a city with a 12" telescope!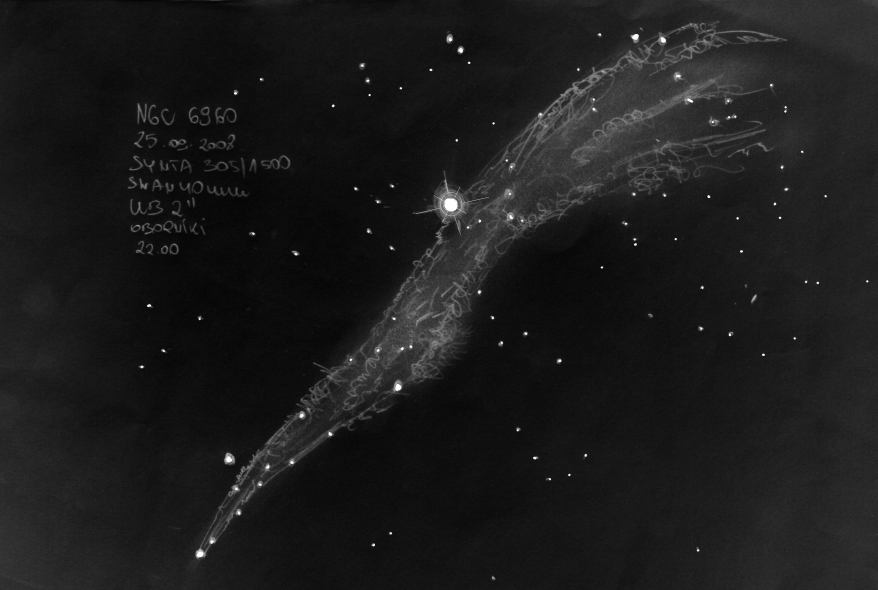 sketch by Robert Twarogal of the "Finger of God" (Western portion of Veil)
The Head of the Swan
The Albireo Double
iPhone4s image by astrophotographer Art Cole
As a slight aside, check out Art Cole's flickr for the surprising imaging power of a simple iPhone. From clusters to Jupiter's Red Spot to the Orion Nebula, a few apps, Photoshop and the lowly smartphone can yield incredible images.
Albireo is hands-down the winner of double-stars. A gold-blue binary, even the best photographs fail to imitate the view through a telescope. Debate rages over whether it is a true double. If so, the starts have an orbital period of over 100,000 years. But whether a true double or an imposter, their appearance in any scope will strike you.
A Globular in Lyra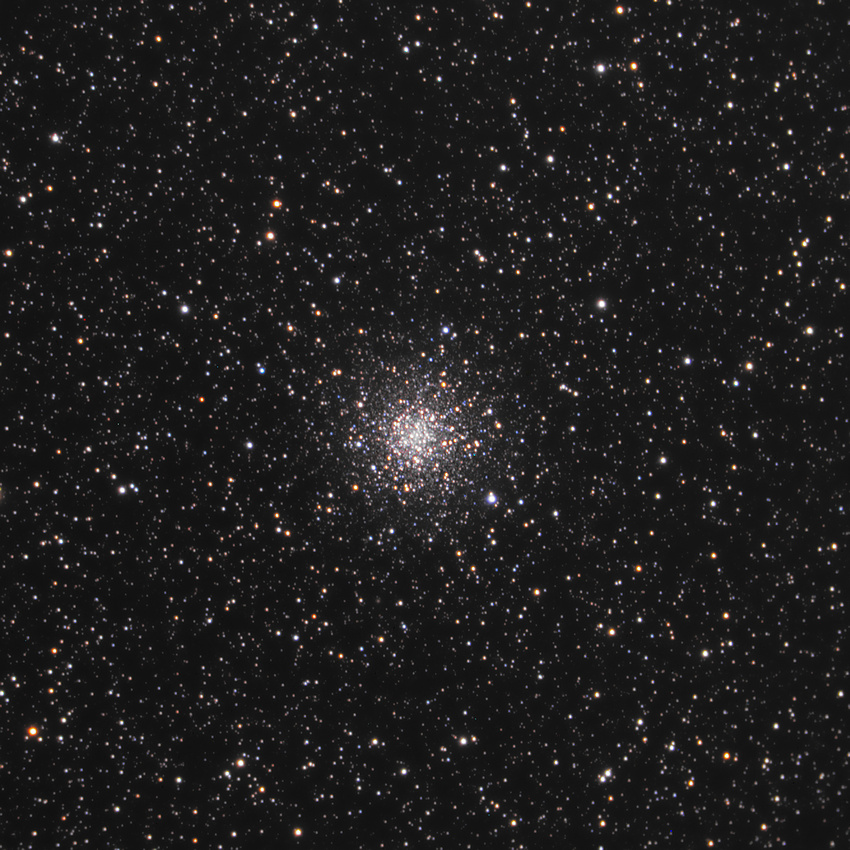 Photo by Hunter Wilson
While not a particularly large globular, Messier 56 makes for an interesting image against the plethora of Milky Way stars. Technically in Lyra, it lies close enough to the Cygnus Star Clouds I've decided to throw it in as a bonus. A challenge in large binoculars, it is easily resolved in a telescope of medium aperture. It's a fuzzy end to this part of the galaxy tour (so go back and enjoy Albireo again).
CAC's Summer Milky Way Guide
PART 1 The Galactic Core HERE
PART 2 The Nebulae of Sagittarius & Serpens HERE
PART 3 The Clusters Near the Core HERE
PART 4 From the Shield to the Arrow HERE
Next week, we finish our tour of the Summer Milky Way in Cepheus and Cassiopeia. As always, remember to shop Ace's Amazon storefront for your astro-needs, check out the FULP Light Pollution targets list, clear skies and keep looking up!
BONUS courtesy co-blogger @rdbrewer4, Comet ISON is now beginning to really show a tail per this beautiful composite image from Hubble: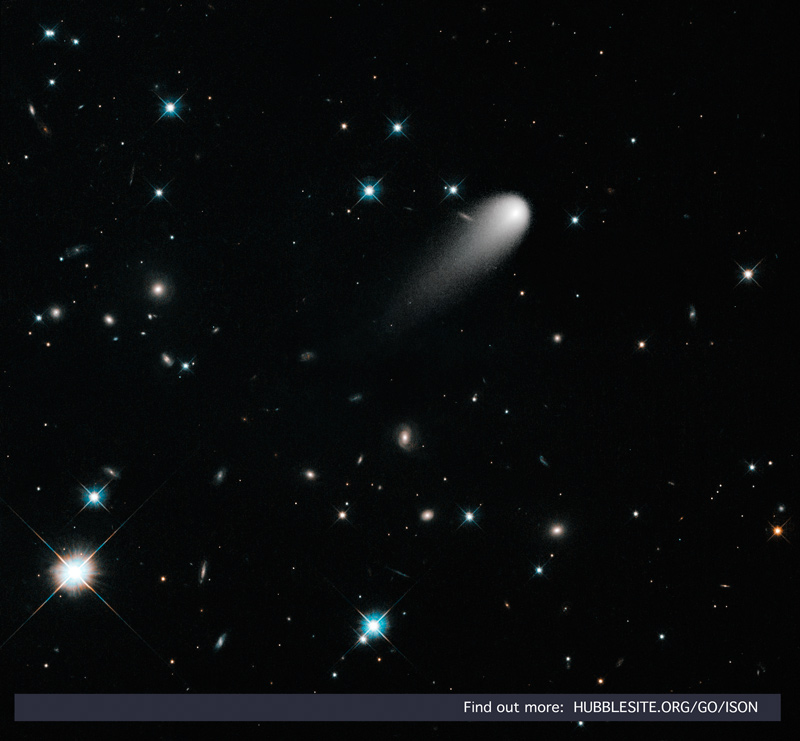 Photo credit: NASA, ESA, Hubble Heritage Team
ISON's closest approach to the sun is November 28th, but the first indication of whether it can live up to the hype will be as it crosses the "frost zone" sometime in August. Time will tell.

posted by CAC at
11:00 AM
|
Access Comments