« Rafael Cruz at Free the People
|
Main
|
Teh Krugman just used the dreaded D-word, albeit with only a lower case "d" »
July 08, 2013
Overnight Open Thread (7-8-2013) - Красный рассвет edition
OMFG Obama To Deploy 15,000 Russian Troops in US Under DHS Orders!!!!!
An unsettling report prepared by the Emergencies Ministry (EMERCOM) circulating in the Kremlin today on the just completed talks between Russia and the United States in Washington D.C. says that the Obama regime has requested at least 15,000 Russian troops trained in disaster relief and "crowd functions" [i.e. riot control] be pre-positioned to respond to FEMA Region III during an unspecified "upcoming" disaster.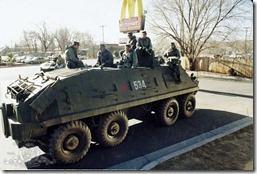 Well actually no.
In fact Stacy McCain actually did some digging and found that the story is bullshit:
That article is bullshit, so far as I can tell. It links to a seemingly legitimate Russian news site's report about the U.S.-Russian meeting, but that article says nothing at all about a report "circulating in the Kremlin" or Janet Napolitano requesting 15,000 Russian troops.  The EU Times (bullshit) article also says this:

FEMA Region III, the area Russian troops are being requested for, includes Washington D.C. and the surrounding States of Maryland, Pennsylvania, Virginia and West Virginia, "strongly suggesting" that the Obama regime has lost confidence in its own military being able to secure its survival should it be called upon to do so.

We have zero official sources for this, and good luck finding any mainstream news organization - Associated Press, Washington Post, Reuters, etc. - that has even taken notice of the June 25 U.S.-Russian meeting which (a) we know actually happened, based on a statement from the Russian agency, but which (b) apparently wasn't considered important enough to merit a press release from FEMA.
Apparently officials from FEMA and the Russian equivalent did meet in June but the result seems to have been the usual nicey-nice-let's-agree-to-share-experiences-and-training-tips bureaucratic argle-bargle. Not a mention of any troops or really anything claimed in the article.
By the way the EU Times isn't a newspaper,  isn't affiliated with the EU, and apparently will print anything that people send in as long as it gets hits. The fact that they have a Zionism section, lots of links to Infowars, and stories like this, this and this tells you pretty much where they're coming from and how much credibility they deserve.
In fact this whole story is a case study of how click-attracting bullshit gets peddled and passed into the conservative blogosphere. Here's what the actual June press release from the Ministry of the Russian Federation for Civil Defense and Emergencies said:
The Russian Emergency Situations Ministry and the USA Federal Emergency Management Agency (FEMA) are going to exchange experts during joint rescue operations in major disasters. This is provided by a protocol of the fourth meeting of the U.S.-Russia Bilateral Presidential Commission Working Group on Emergency Situations and seventeenth meeting of Joint U.S.-Russia Cooperation Committee on Emergency Situations, which took place in Washington on 25 June.

The document provides for expert cooperation in disaster response operations and to study the latest practices.

In addition, the parties approved of U.S.-Russian cooperation in this field in 2013-2014, which envisages exchange of experience including in monitoring and forecasting emergency situations, training of rescuers, development of mine-rescuing and provision of security at mass events.
And here's how the EU Times (and Infowars and many other cut-and-paste sites) reported it:
Russian Forces to Provide "Security" At US Events

As part of a deal signed last week in Washington DC between the Russian Emergency Situations Ministry and FEMA, Russian officials will provide "security at mass events" in the United States, a scenario that won't sit well with Americans wary of foreign assets operating on US soil.

According to a press release by the Ministry of the Russian Federation for Civil Defense and Emergencies, US and Russian officials met on June 25 at the 17th Joint U.S.-Russia Cooperation Committee on Emergency Situations.
Are these even vaguely the same thing? Hell no. And this exaggeration and deliberate misinterpretation is no mistake or accident. You see it in article after article. And sadly quite a few well-known conservative blogs also engage in the same bullshit-bait-and-switch as well.
So why do they do it when it's so obvious? Because they think you're stupid and gullible. And because it works.
The Grounding and Its Possible Implications
Over the weekend an Israeli F-16 crashed in the Mediterranean and in response Israel has grounded all of its F-16s and F-15s.
"An F16 combat aircraft crashed earlier today in the sea after the engine malfunctioned," the spokesman said. He added that the air force commander had decided to "ground all F16 and F15 planes until circumstances of the incident are reviewed."
Which barring more information about the failure seems like a rather dramatic response that leaves most of Israel's air assets grounded. But Spook69 speculates that this could be part of a larger deception:
And that brings us to another possibility: is today's crash being used as some sort of deception plan?  As we've noted in the past, the Israelis are masters at tactical and strategic deception; virtually every major military operation in the history of the Jewish state has been preceded by some sort of deception operation.  Before the 1967 war, for example, Israeli TV showed footage of soldiers on holiday, enjoying a trip to the beach, while preparations for the lightning strike against their Arab foes were underway.

How would the current grounding fit into a deception plan?  Many major air operations are preceded by a maintenance stand down, giving maintenance crews enough time to prepare a maximum number of jets for combat.  If key F-15I and F-16I units suddenly stopped flying, foreign intelligence services would instantly lock onto that development as a possible sign of an impending Israeli strike.  But with all IAF F-15 and F-16 squadrons on the ground, it will be easier for the IAF to mask potential raid preparations.   
Oh and then you have this:
In closing, we offer this final tidbit: the coming days represent a period of extremely low lunar illumination in Iran--ideal conditions for a night attack against Tehran's nuclear facilities.  Yes, it's quite a stretch from an Israeli F-16 crash to a potential strike against Iran.  But today's crash in the Mediterranean does give the IAF a rather convenient excuse to put a lot of planes on the ground--for preventive maintenance and inspections--at just the right time.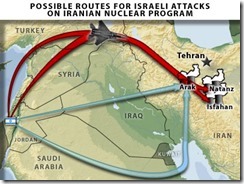 Whether the immigration bill passes or not.
GOP members of the Gang of 8:
Consider, first, the Republican senators who advocated the bill-primarily Marco Rubio of Florida-did so not only because they believe in a more open immigration system but because they live in states where they are obliged as an electoral matter to take serious account of Hispanic populations or whose industries rely heavily on immigration (both legal and illegal). Senators represent the entirety of the states in which they live, and the swing-state-ier their state is, the more they need to be more supple politically than their colleagues from states that are more lopsided in partisan terms
The GOP opposition:
Now consider the Republicans in opposition, both in the House and Senate. This was a gimme to them also. The party's grass roots went absolutely ballistic over the bill, and so they can show their fealty to the base with a vote against. As for those grass-roots groups, this has been a fundraising bonanza for them, and also a thrilling way to demonstrate their hold over the party
And the Democrats:
They have the best of both worlds. If legislation were to be signed by the president, they were confident it would have benefited their party politically by eventually creating new voters who they think would be in their camp. Failure would mean a new line of attack against Republicans with Hispanics to keep them in line and convinced the GOP is their enemy.
Welcome to kabuki politics.
Apparently there's a reason that it's tanking hard at the box office:
The entire story is about Tonto "setting the record straight" in 1933 talking to kids about the real old west.  The US military is evil and corrupt and incompetent, so horrible you cheer for the Indians who come to the real rescue.  The white man is consistently awful and wicked.  Cowboys were monsters, settlers were awful, on and on it goes.

From what I've read, its like Howard Zinn wrote the screenplay.  I guess the people behind the film thought it would be all clever and ironic to turn the Lone Ranger on its head - after all it worked so well for Green Hornet... oh yeah - and maybe they figured a movie that kicks America in the pills for two hours in its most beloved historical era would do well overseas.
And the Lone Ranger's mask is now about white guilt rather than mystery. Ed Driscoll weighs in:
So Disney gambled up to $250 million on a film whose title character is virtually unknown to 21st century audiences, in a genre that Black Armband leftists despise and as a result, conservatives distrust Hollywood's inevitable revisionism, and is frequently a loser overseas. Perhaps it's yet another reminder, as veteran screenwriter William Goldman likes to say about his industry, nobody knows anything.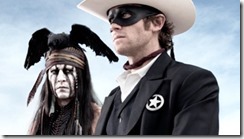 Redefining Gettysburg the Leftist Way
Somehow despite being given by a Republican president the battle of Gettysburg has become whatever the Democrats need it to be.
Winding up the great three-day ceremonies on the scene of the Civil War's decisive battle seventy-five years ago, President Roosevelt today [July 3, 1938] told 50,000 cheering veterans of the Civil and World Wars that the present generation is fighting its way through "another conflict as fundamental as Lincoln's" - a conflict on the battlefield of the mind. "It is being fought not with the glint of steel, but with appeals to reason and justice on a thousand fronts," he said, "to save opportunity and security for the citizen in a free society."
She told the vice president that this was a chance to deliver "a masterpiece to be remembered by" and suggested that Dwight D. Eisenhower, living in Gettysburg in retirement from the presidency, might be drawn to the event.

By then the idea had gained momentum, all except the Eisenhower element. "Bringing in nationally prominent Republicans, however, could reduce the advantage of this situation," a top Johnson aide, probably Busby, wrote in an unsigned internal memo that now rests in the files of the Johnson Library.

All politics, in L.B.J.'s time as in ours, is personal.
And today:
In addition, The New York Times has a slide show of Gettysburg, three pictures (one third) of which have nothing to do with the Civil War.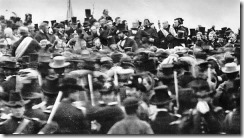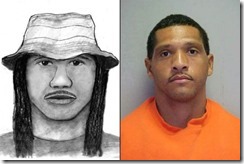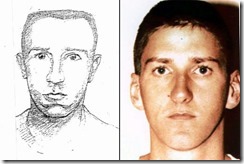 A hidden base used to protect and resupply Soviet subs and store nuclear warheads.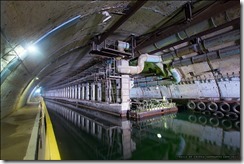 How did I ever make it through the 80s without seeing this? And yes it has Ed Harris and Stephen King in it.
Listen: I am a man of simple tastes, so when someone tells me that there is a movie out there that is entirely based around dudes jousting each other on dirt bikes, I am going to see that movie as soon as humanly possible. Turns out that movie does in fact exist: 1981's Knightriders, written and directed by George Romero. Yes, that George Romero. He did it between Dawn and Day.

You might think that "a movie about dirt bike jousting directed by George Romero" would pretty much cover all the bizarre stuff going on in this movie, but trust me on this: It is only the beginning. It's the kind of movie that's so damn weird that when you finish, you immediately start telling people they need to see it.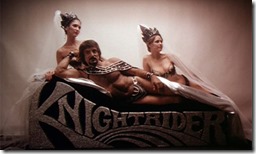 The Yahoo AoSHQ group. Bla bla bla.
And my twitter thang.
Tonight's post brought to you by what the alien saw: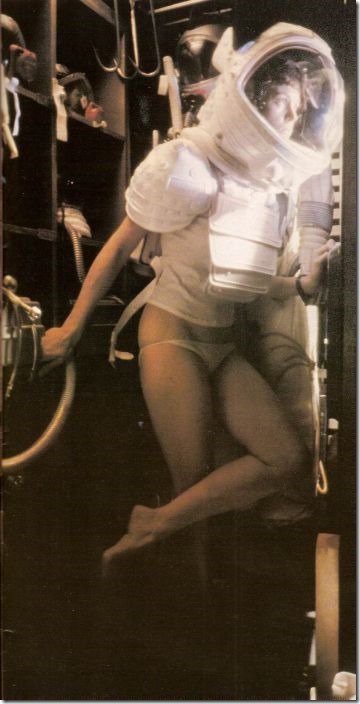 Notice: Posted by permission of AceCorp LLC. Please e-mail overnight open thread tips to maetenloch at gmail. Otherwise send tips to Ace.

posted by Maetenloch at
09:50 PM
|
Access Comments