« If Obama Has Unrestrained Unilateral Power to Delay ObamaCare on His Own Political Whim, What Is the Point of Negotiating Border Enforcement With Him?
|
Main
|
Independence Day Open Thread »
July 03, 2013
Overnight Open Thready Thingy (7-3-2013)
Quote of the Day: You Can't Handle the Truth
In which a female environmental engineering student complains to Vox Day about his views on perfect sexual equality, abortion, marriage, children, and favoritism towards women in academia among others.
Now I'm going to teach you a hard, but very important lesson.  You see, I don't care you how feel.  I really don't.  More importantly, neither does anyone else.  Only about 200 people on a planet of 7 billion actually care about your feelings, and that's if you're lucky.  The sooner you grasp this lesson, the better off you will be.  And since almost no one gives a damn what you do, say, think, or feel, appealing to your feelings when you encounter differences of opinion is not only illogical, but useless.

...Another thing you have no reason to know is that young women are reliably bad at foreseeing what they will want to do in the near future.  I graduated with a number of women like you.  None of them thought they were interested in marriage and children until they were about 27.  Then they suddenly changed their minds and some of them were very upset that they had spent the previous ten years pursuing goals that were now unimportant to them.  I even wrote a column about it called Spiting Their Pretty Faces back in 2003, you can google it.  Think about 2003.  You were ten.  Are your goals the same now as they were then?  If not, then how can you be certain that your goals, and your opinion about marriage and children, will be the same when you are 30?
I have no idea who Vox Day is or whether I agree entirely with his views (probably not) but this right here is some solid hammer of truth gold. But as is often the case honest truth is wasted upon those who are not prepared to hear it.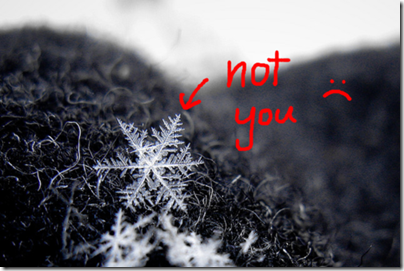 Robert J. Samuelson: 'If I could, I would repeal the Internet'
Apparently Samuelson has drunk the Kool-Aid on the possible damage from cyberattacks. So get off his cyber-lawn and take your damn troublesome intertubes with you.
If I could, I would repeal the Internet. It is the technological marvel of the age, but it is not - as most people imagine - a symbol of progress. Just the opposite. We would be better off without it. I grant its astonishing capabilities: the instant access to vast amounts of information, the pleasures of YouTube and iTunes, the convenience of GPS and much more. But the Internet's benefits are relatively modest compared with previous transformative technologies, and it brings with it a terrifying danger: cyberwar. Amid the controversy over leaks from the National Security Agency, this looms as an even bigger downside.

In a report, the Defense Science Board, an advisory group to the Pentagon, acknowledged "staggering losses" of information involving weapons design and combat methods to hackers (not identified, but probably Chinese). In the future, hackers might disarm military units. "U.S. guns, missiles and bombs may not fire, or may be directed against our own troops," the report said. It also painted a specter of social chaos from a full-scale cyberassault. There would be "no electricity, money, communications, TV, radio or fuel (electrically pumped). In a short time, food and medicine distribution systems would be ineffective."

I don't know the odds of this technological Armageddon. I doubt anyone does.
Eh. We heard the same apocalyptic BS before Y2K. Until I see an actual cyberattack that results in even a 10th of what's claimed, I'm going to assume it's more breathless fear mongering.
Besides the internet helped produce this.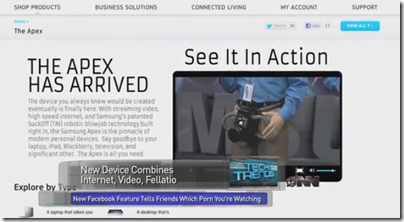 Want To Feel Really Old? Well All of These Songs Are Now 20 Years Old
Which puts them in the oldies category. And yes I could be quite content if I never heard 5 of them again in my lifetime.
Is the Paleo Diet Just Another Edenistic Fantasy?
"'Paleofantasies' call to mind a time when everything about us-body, mind, and behavior-was in sync with the environment.but no such time existed," Zuk wrote in her book. "We and every other living thing have always lurched along in evolutionary time, with the inevitable trade-offs that are a hallmark of life."

On his website, Sisson writes that "while the world has changed in innumerable ways in the last 10,000 years (for better and worse), the human genome has changed very little and thus only thrives under similar conditions." This is simply not true. In fact, this reasoning misconstrues how evolution works. If humans and other organisms could only thrive in circumstances similar to the ones their predecessors lived in, life would not have lasted very long.
The very fact that most modern humans can digest milk as an adult shows that our genome (and diet) isn't as static as claimed.
Within a span of 7,000 years, for instance, people adapted to eating dairy by developing lactose tolerance. Usually, the gene encoding an enzyme named lactase-which breaks down lactose sugars in milk-shuts down after infancy; when dairy became prevalent, many people evolved a mutation that kept the gene turned on throughout life.

...Even if eating only foods available to hunter-gatherers in the Paleolithic made sense, it would be impossible. As Christina Warinner of the University of Zurich emphasizes in her 2012 TED talk, just about every single species commonly consumed today-whether a fruit, vegetable or animal-is drastically different from its Paleolithic predecessor. In most cases, we have transformed the species we eat through artificial selection: we have bred cows, chickens and goats to provide as much meat, milk and eggs as possible and have sown seeds only from plants with the most desirable traits-with the biggest fruits, plumpest kernels, sweetest flesh and fewest natural toxins.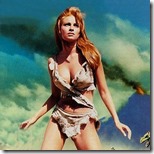 Also It's Not Just Humans Getting Fat
Wild animals as well as lab ones are gaining weight too.
But such results don't explain why the weight gain is also occurring in species that human beings don't pamper, such as animals in labs, whose diets are strictly controlled. In fact, lab animals' lives are so precisely watched and measured that the researchers can rule out accidental human influence: records show those creatures gained weight over decades without any significant change in their diet or activities. Obviously, if animals are getting heavier along with us, it can't just be that they're eating more Snickers bars and driving to work most days.
Reader Mark Allen emails: "Like the canary in the coal mine or some animal's ability to sense an oncoming seismic event, perhaps this is nature's way of preparing all species for an oncoming ice age."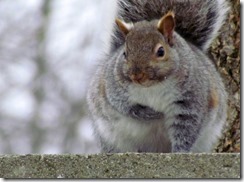 5 Explosive Homemade Fireworks for DIY Pyromaniacs
AceCorp LLC most definitely not responsible for anything that happens after you click on this link.
And here is a summary of fireworks laws across the states.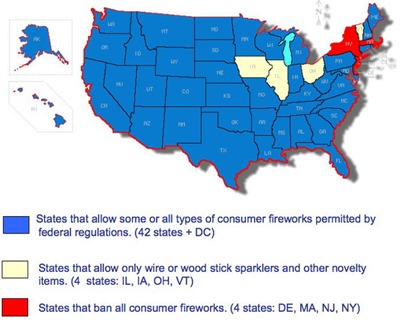 In January 2013 Turkish gun maker Chiappa introduced two 12-gauge triple barrel shotguns. Both have "Rem-choke" and a 3? x 3? Magnum capacity, but the Triple Crown boasts three 28? barrels, while the Triple Threat's measure 18-1/2?.
So is this going to be a Mach 5 kind of thing where next year we start seeing quad-barrel shotguns?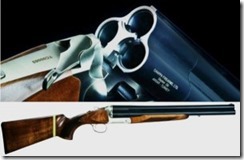 Men With Sisters Are More Likely To Become Republicans, Do Less Housework
Where Did the Idea of 2 + 2 = 5 Start?
Who Do You Really Fear Vs. Who You Say You Fear?
How Come Evil Regimes Always Get the Best Music?
Chainsaw Al: Worst Executive Ever?
In 2005, the business magazine Fast Company included Dunlap in the article 'Is Your Boss a Psychopath', noting he "might score impressively on the Corporate Psychopathy checklist." The magazine's editor. John A. Byrne, noted: "In all my years of reporting, I had never come across an executive as manipulative, ruthless, and destructive as Al Dunlap. Until the Securities and Exchange Commission barred him from ever serving as an officer of a public corporation, Dunlap sucked the very life and soul out of companies and people. He stole dignity, purpose, and sense out of organizations and replaced those ideals with fear and intimidation."
What If Losing Your Keys Didn't Matter Anymore?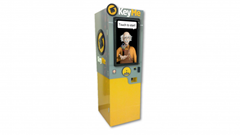 And also taste buds.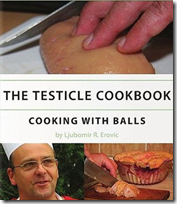 Teh Tweet!
Yahoo group. That is all.
Tonight's post brought to you by someday: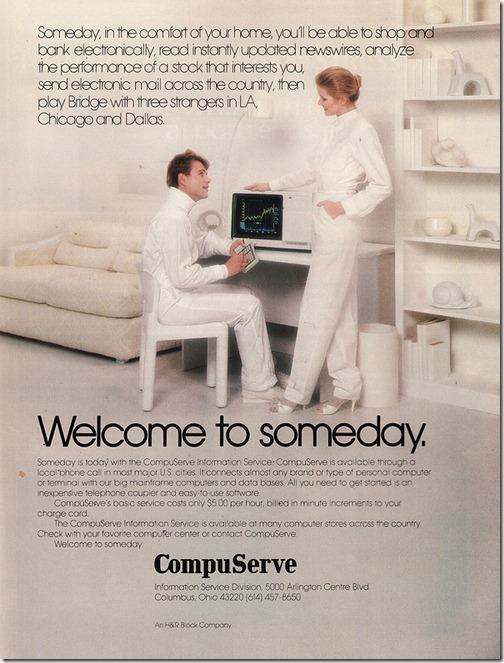 And don't forget about the gratuitous flaming, useless arguments and unsolicited penis pics .
Notice: Posted by permission of AceCorp LLC. Please e-mail overnight open thread tips to maetenloch at gmail. Otherwise send tips to Ace.

posted by Maetenloch at
10:09 PM
|
Access Comments