« Evening Open Thread
|
Main
|
Top Headline Comments 7-2-13 »
July 01, 2013
Overnight Open Thread (7-1-2013)
Here Danial Hannan describes the opponents of fracking:
When I spoke in the European Parliament in support of fracking, most of the negative comments I received did not focus on specific safety concerns. Rather, they complained in general terms that fracking would 'poison the planet' or 'bleed Mother Earth' for no higher cause than 'greed'. What is meant here by 'greed' is the desire for material improvement that has driven every advance since the old stone age. 'Greed', in this sense, is why we still have teeth after the age of 30, why women no longer expect to die in childbirth, why we have coffee and computers and cathedrals. 'Greed' is why we have time to listen to Beethoven and go for country walks and play with our children. Cheaper energy, on any measure, improves our quality of life. But this is precisely what at least some Greens object to.

What they want, as they frankly admit, is decarbonisation, deindustrialisation and depopulation. They regard the various advances we've made since the old stone age - the coffee, the computers, the cathedrals - with regret. What society needs, they tell us, is not green consumerism, but less consumerism. Which is, of course, precisely what most Western countries have had since 2008. The crash brought about all the things that eco-warriors had been demanding: lower GDP, less consumption, a decline in international trade. Yet, oddly, when it happened, they didn't seem at all satisfied.
Actually what most of the Greens would like to see is a return to a Middle Ages lifestyle except with more recycling and public transportation (for other people of course since they alone can handle technology responsibly). And this idealization of a simple, unspoiled, non-technological way of life is nothing new - it goes all the way back to the Arcadianism of the 18th and 19th century.  But somehow the less pleasant aspects of Arcadia such as a hand-to-mouth existence and dying by age 45 plus seeing a third of your children die never quite made it into artists' depictions.
Pax Romana (Latin for "Roman peace" ) was the long period of relative peace and minimal expansion by military force experienced by the Roman Empire in the 1st and 2nd centuries AD. Since it was established by Caesar Augustus it is sometimes called Pax Augusta. Its span was about 207 years (27 BC to 180 AD).

The Roman legal system, which forms the basis of many Western court systems today, unified the administration of justice in the courts throughout the provinces. The Legions patrolled the borders with success, and though there were still many foreign wars, the internal empire was free from major invasion, piracy, or social disorder on any grand scale. The empire, wracked with civil war for the last century of the Republic and for years following the Pax Romana, was largely free of large-scale power disputes.

...Romans regarded peace not as an absence of war, but the rare situation that existed when all opponents had been beaten down and lost the ability to resist. Augustus' challenge was to persuade Romans that the prosperity they could achieve in the absence of warfare was better for the Empire than the potential wealth and honor acquired when fighting a risky war. Augustus succeeded by means of skillful propaganda. Subsequent emperors followed his lead, sometimes producing lavish ceremonies to close the Gates of Janus, issuing coins with Pax on the reverse, and patronizing literature extolling the benefits of the Pax Romana.
Never forget that peace (much less 'Roman peace') has always been the rare exception.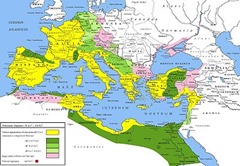 SOMEDAY "African-American" will be a racist slur, a term so unacceptable that any public personality who recklessly uses it in private will be disgraced and threatened with the loss of his livelihood in the same way the syrupy and dissembling cooking personality Paula Deen has been disgraced and threatened for using the word "nigger" in private. Nigger, black, colored, negro - they've all become unacceptable because sooner or later they have all become associated with facts that do-good, holier-than-thou, know-nothing whites wish to deny. Those facts are the laziness, immorality and criminality of significant numbers of blacks. "African American" will be eclipsed the more it is associated with reality. A new term will come into vogue, as "people of color" has come into use in recent years. It doesn't matter. Whatever it is, it will be discarded and become a racist slur as long as reality is denied and honesty is taboo.
"African-American" doesn't even mean African-American as my South African friend (who's not black but not white either) found out when he checked that box in graduate school.
Well the best way is to not be there when the riot goes down, but if that fails make sure that you've got a gun. Also have your friends and neighbors go get their guns. The bandanas are optional.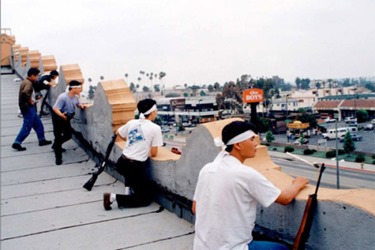 Since When Did Women's Health = Abortion?
The "pro-choice" party is actually against choice except in one specific area.
But once you get beyond abortion, conservative public policies treat women like autonomous human beings capable of making their own choices - about health care or anything else. It's the abortion-rights extremists who boil down the vast range of issues and choices raised by the term "women's health" to a single issue: sexual reproduction, as if women were nothing more than breeders. And yet conservatives are the ones who're called sexists.
This is the third independent thumbs up for Lynda Obst's new book, Sleepless in Hollywood: Tales from the New Abnormal in the Movie Business, I've seen so it's probably worth reading.
Obst explains the formula for 'The New Abnormal" thusly:

   1. You must have heard of the Title before; it must have preawareness.

   2. It must sell overseas.

   3. It should generate a Franchise and/ or Sequel (also a factor of 1 and 2).

And when you've got franchises and sequels, you have much less need for expensive, temperamental superstars.
How risk-averse and out of ideas is Hollywood? Well let this chart soak in for a bit.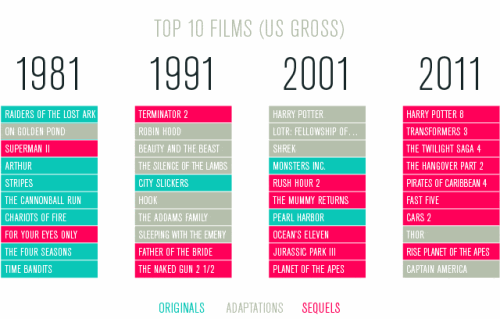 Can You Pass the 1960's Louisiana Voter Literacy Exam?
It's deliberately tricky and even one mistake will make you fail. I don't consider it to be a good-faith test of reading ability.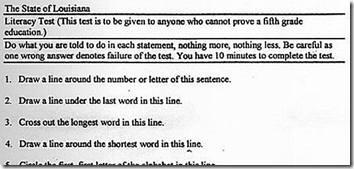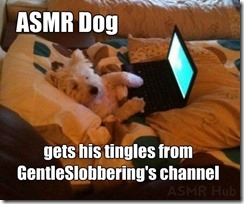 Ms. Sunshine Eater Goes Back to Food
Apparently there's a whole group of people who believe they can subsist merely on sunshine and air or what they refer to cosmic micro-foods. And Naveena Shine, 65, is one of them. Because she wants to "save the planet from the utter destruction we are inflicting on it", she's switched over to sunshine-based feeding.
But after 47 days she's gone back to an evil non-cosmic carbon-based diet - not because she got hungry as shit mind you:
After 47 days of blogging and YouTubing about her experience "Living On Light," Shine announced that she would "conclude the experiment and begin the process of slowly moving back into eating normal food again."

For what reason, you ask? Because she lost too much weight? Because she reported feeling tired or dizzy, and vomited when drinking water? Because "Living On Light" might have been a "slow starvation?" No. Because she ran out of money and could no longer afford to live like a plant (which seems to me to be the most inexpensive of lifestyles).

"The overt reason," she wrote on her blog and accompanying video, "is that on that day the phones and internet will be cut off and I have nothing to pay for the space I am in . There is nothing like the black and white clarity of money for bringing important messages into our lives."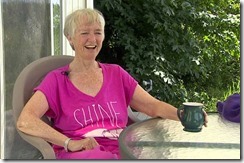 The Yahoo AoSHQ group. Bla bla bla.
And my twitter thang.
Tonight's post brought to you by towels for victory: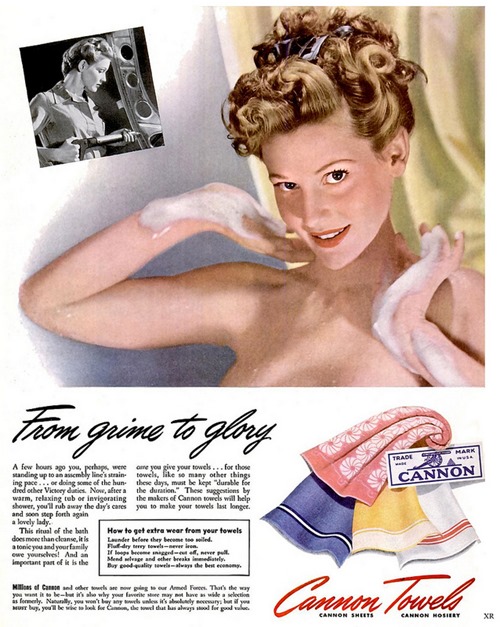 Notice: Posted by permission of AceCorp LLC. Please e-mail overnight open thread tips to maetenloch at gmail. Otherwise send tips to Ace.

posted by Maetenloch at
10:01 PM
|
Access Comments