« Gun Thread Part Deux: Airgun Challenge.
|
Main
|
Schwarzenegger, Stallone Team Up to Escape from Person of Interest »
June 30, 2013
Sunday Morning Book Thread 06-30-2013: Self Defense Edition [OregonMuse]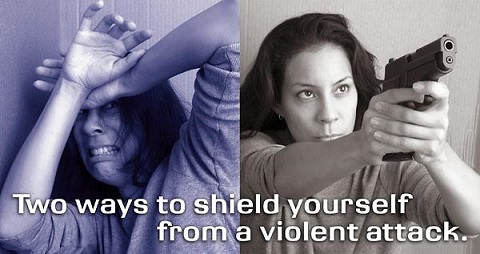 Good morning morons and moronettes and welcome to the the award-winning AoSHQ's Sunday Morning Book Thread.

Show Trial
Andrew Branca, a lawyer in Massachusetts who specializes in self-defense issues, has been tweeting the George Zimmerman trial like a boss. I've enjoyed his twittering all week long, so I will put in a plug for his book The Law of Self-Defense: A Guide for the Armed Citizen which, for whatever, is cheaper on Mr. Branca's website than what you can get it for on Amazon.
Also, here is the Amazon page of the U.S. Concealed Carry Association that has published a number of inexpensive Kindle books covering various aspects of concealed carry rights.
From what I can gather from the moron comments in the trial threads this week, the mainstream media reporting of this trial has been quite different than what Andrew has been tweeting. For example, they presented Rachel Jeantel, who couldn't read a letter she herself had supposedly written, and who admittedly lied in previous testimony, as some kind of awesome witness that was just devastating to the Zimmerman defense team. After reading Andrew's tweets, they must be living in some kind of bizarro-world where up is down, the sky is pink, and AoSHQ morons understand women. Witness after witness confirmed the Zimmerman account, so much so that Andrew snarkily reminded his readers more than one time this week, "Remember, this is a State witness."
But...
No matter how weak the state's case appears to educated and and informed men such as Mr. Branca, I really don't know how it's playing to the jury, particularly if its composed of LIV types.
The outlook for Florida this summer is bleak. I think Zimmerman will either be acquitted outright, in which case the riots will start immediately, or he will be acquitted on appeal, in which case the riots will start a little later. Either way, I'm afraid that Florida is going to burn.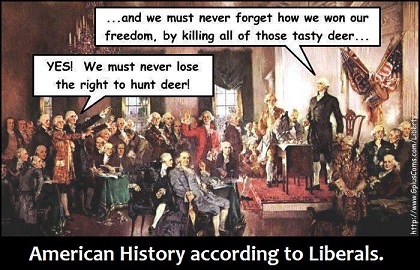 What I'm Reading Lately
It took me a long time, but I finally finished reading The Way of Kings, a fantasy novel by Brandon Sanderson, which I first heard about via a moron recommendation on the SBT a few months back. It reminded me of Dune in a funny sort of way: Sanderson does a good job of creating a world that is completely different from our own, with it's own unique geography, history, religion, etc. In Dune, desert and scarcity of water and spice are important elements. Here, it's stone, light, gems, and violent storms that shape much of this world's culture and conflicts. And Sanderson doesn't explain it all for you beforehand, either, you just get thrown into it with a big splash, and you have to learn how to swim the hard way. The dead-tree edition of TWOK is a hair over 1,000 pages long, and I had to read about half-way through before I could get my bearings and figure out hat really was going on and who the important players were. The situation is further complicated by the fact that there are 3 or 4 separate threads running simultaneously, each with its own plot and own set of characters, and they don't intersect or have much to do with each other until way late in the story. But it all comes together by the end and it sets up the sequel, due out in 2014, very nicely.
Sanderson has written a number of other books, but I haven't read any of them.
___________
Because Vince Flynn passed away, I thought I'd belatedly familiarize myself with his work, so I picked up one of his early Mitch Rapp thrillers, Transfer of Power. It's pretty good so far, and quite the page-turner, but I'm not reading it as much as I would like. That's because I keep switching over to this other page-turner: A Choice of Treasons by J L Doty, a sci-fi novel and another moron recommendation from a few months back. The main character is an imperial naval officer who gets caught up in interstellar politics, which he must navigate skillfully, with no margin of error, in order to save his own life and those whose lives he has been charged to keep.

Yet Another Moron Author
Infrequent moron commenter "Frank Underwood (D-SC)" e-mailed earlier this week and requested that I pimp his new book let the Moron Horde know that his new book, The Smelly Planet, is now available on Kindle. Now, with a title like that, you might think that this is going to be a parody of a grade-school science textbook. But you'd be wrong.
I'll let the book's narrator tell you what it's all about:
I'm Chuck Strickland. Former American, convict laborer, first-wave colonist of Carter, and New Southampton's first-ever Physical Plant Manager. This book is my memoir of the events and aftermath of the Archbishop of Canterbury's fateful visit in August 2066. I was responsible for the colony's maintenance, so I knew all the big important people and had a front-row seat to see it all unfold.

Some college professor from Earth recently described me as a "sociopathic yet compliant henchman"...All I can say is, don't get your information about New Southampton from a bunch of self-righteous academics who never worked a day in their lives. Let old Chuck Strickland give you the real scoop.
Strickland sounds like a real Moron, doesn't he? I'm still mad at "Underwood" for taunting me with a fake offer of free vodka, but you should buy his book, anyway. It's only $2.99.
___________
So that's all for this week. As always, book thread tips, suggestions, rumors, and insults may be sent to OregonMuse, Proprietor, AoSHQ Book Thread, at aoshqbookthread, followed by the 'at' sign, and then gmail dot com.
So what have you all been reading this week? Hopefully something good, because, as we all know, life is too short to read lousy books.

posted by Open Blogger at
11:32 AM
|
Access Comments