« Patriots' Aaron Hernandez Arrested for Murder
|
Main
|
Top Headline Comments (6-27-2013) »
June 26, 2013
Overnight Open Thread (6-26-2013)
The Immigration Bill AKA The Fire Americans Act
ObamaCare + the Amnesty Bill = the perverse incentive to fire American employees and replace them all with amnestied illegals.
Under the Gang of 8's backroom immigration deal with Senators Schumer, Corker and Hoeven, formerly illegal immigrants who are amnestied will be eligible to work, but will not be eligible for ObamaCare. Employers who would be required to pay as much as a $3,000 penalty for most employees who receive an ObamaCare healthcare "exchange" subsidy, would not have to pay the penalty if they hire amnestied immigrants.

Consequently, employers would have a significant incentive to hire or retain amnestied immigrants, rather than current citizens, including those who have recently achieved citizenship via the current naturalization process.
Just gets better and better doesn't it?
Hey Guess Who Wanted Leakers Tortured?
Hint: It's one of these men.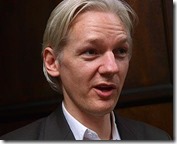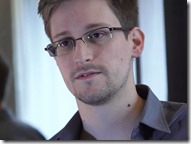 Peace through superior pork.
...The truest form of defensive ammunition ever created in history.

A natural deterrent that prevents violence just by owning it but will strike fear into the hearts of those bent upon hate, violence and murder. Jihawg Ammo is certified "Haraam" or unclean. According to the belief system of the radical Islamist becoming "unclean" during Jihad will prevent their attaining entrance into heaven. Jihawg Ammo is a natural deterrent to radical and suicidal acts of violence.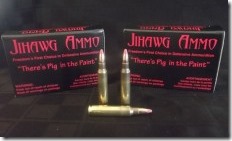 What Keeps Africa from Getting Clean Water: Human Nature
Groups have been trying to bring clean water to remote African villages for decades and still haven't been successful - but that not due to lack of technology or money or trying.
For a while, aid workers largely treated clean water as an engineering problem: If there's no clean water in a village, dig a well. But when researchers actually tested the water in the homes of people who got water from clean wells, they often found contamination.

"It was a surprise," says Alex Mwaki of Care Kenya, who worked on one of the studies that found contamination. "My reaction, I would say, was, well, we still need to do more. We have not done much."

There are lots of ways water can get contaminated between the time it comes out of the well and the time someone actually drinks it. Maybe the container the family used to fetch the water wasn't clean. Or the container was clean, but the cup people used to scoop the water out wasn't. Or the water got stored in a big clay pot at the house, and kids stuck their hands in it.

All of those problems can be solved by adding just a tiny bit of chlorine, which keeps water free of germs for days. So aid workers started trying to get people to use chlorine. In Kenya today, you can buy little bottles of chlorine, made just for purifying water, for pennies.

Problem solved?

"If only it were that easy," says Evan Green-Lowe, who works in Kenya for a group called Innovations for Poverty Action. Surveys show that only a small percentage of people in Kenya buy the chlorine, even though it's cheap and widely available.
Here's another article pointing out that getting clean water to rural areas is still a hard problem. Hard because human nature.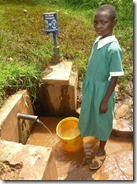 How To Singlehandedly Erase Traffic Jams by Driving Slower
It's well known that a lot of stop-and-go traffic jams are really due to shock waves in traffic speed that propagate through the cars. And every time you slam on the brakes because traffic suddenly slowed you're transmitting the shock upstream through traffic.
On a day when I immediately started hitting the usual "waves" of stopped traffic, I decided to drive slow. Rather than repeatedly rushing ahead with everyone else, only to come to a halt, I decided to try to drive at the average speed of the traffic. I let a huge gap open up ahead of me, and timed things so I was arriving at the next "stop-wave" just as the last red brake lights were turning off ahead of me. It certainly felt weird to have that huge empty space ahead of me, but I knew I was driving no slower than anyone else. Sometimes I hit it just right and never had to touch the brakes at all, but sometimes I was too fast or slow. There were many "waves" that evening, and this gave me many opportunities to improve my skill as I drove along.

I kept this up for maybe half an hour while approaching the city. Finally I happened to glance at my rearview mirror. There was an interesting sight.

It was dusk, the headlights were on, and I was going down a long hill to the bridges. I had a view of miles of highway behind me. In the other lane I could see maybe five of the traffic stop-waves. But in the lane behind me, for miles, TOTALLY UNIFORM DISTRIBUTION. I hadn't realized it, but by driving at the average speed, my car had been "eating" traffic waves. Everyone ahead of me was caught in the stop/go cycle, while everyone behind me was forced to go at a nice smooth 35MPH or so.
I can testify that this technique does work - by buffering the shock you let it dissipate and traffic flow stays smooth. But the problem is that other drivers see the gap in front of you and think you're just holding up traffic. And so they jump in front of you - which forces you to slam on the brakes thus continuing the shock wave....:x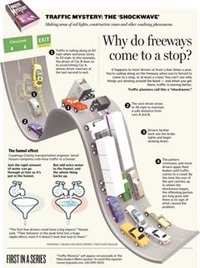 Apparently mine is:
Jeep, a division of the Chrysler Group, explained that its market research revealed a marked fondness for the name. The 2014 version, said Jim Morrison, director of Jeep marketing, "is a new, very capable vehicle that has the Cherokee name and Cherokee heritage. Our challenge was, as a brand, to link the past image to the present."

The company says it respects changed attitudes toward stereotyping. "We want to be politically correct, and we don't want to offend anybody," Mr. Morrison said. Regarding the Cherokee name, he added: "We just haven't gotten any feedback that was disparaging."

Well, here's some: "We are really opposed to stereotypes," said Amanda Clinton, a spokeswoman for the Cherokee Nation in Oklahoma. "It would have been nice for them to have consulted us in the very least."

But, she added, the Cherokee name is not copyrighted, and the tribe has been offered no royalties for the use of the name. "We have encouraged and applauded schools and universities for dropping offensive mascots," she said, but stopped short of condemning the revived Jeep Cherokee because, "institutionally, the tribe does not have a stance on this."
And Ed Driscoll quotes Jonah Goldberg on how this shifting of the goalposts is no accident:
This is not to say that there are no racist conservatives. But at the philosophical level, liberalism is battling a straw man. This is why liberals must constantly assert that conservatives use code words-because there's nothing obviously racist about conservatism per se. Indeed, the constant manipulation of the language to keep conservatives-and other non-liberals-on the defensive is a necessary tactic for liberal politics.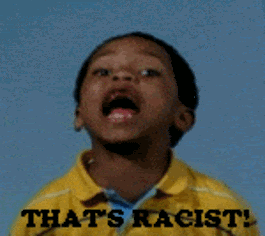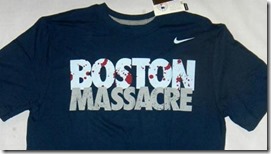 Daft Punk's "Get Lucky" Reimagined for Every Decade
I think I like the 20s, 30s and 90s versions the best.
When Penises Fight, Only A Vagina Can Soothe Them
A woman dressed as a vagina broke up a heated fight between a man and a friend dressed in a penis costume in Glastonbury, England, according to the Central Somerset Gazette. The costumed man and woman were members of the Nomadic Academy of Fools and were performing on the street to promote upcoming plays. A man was offended by the costumes and Chris Murray, the man dressed as a penis, told the Central Somerset Gazette "he started shouting at me, saying it was disgusting and children could see us. I could tell by his body language that he was really angry. I tried to calm him down, I wasn't looking for a fight; but he grabbed my hat, tore it off and chucked it on the pavement."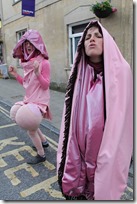 Teh Tweet!
Yahoo group. That is all.
Tonight's post brought to you by Boys Life: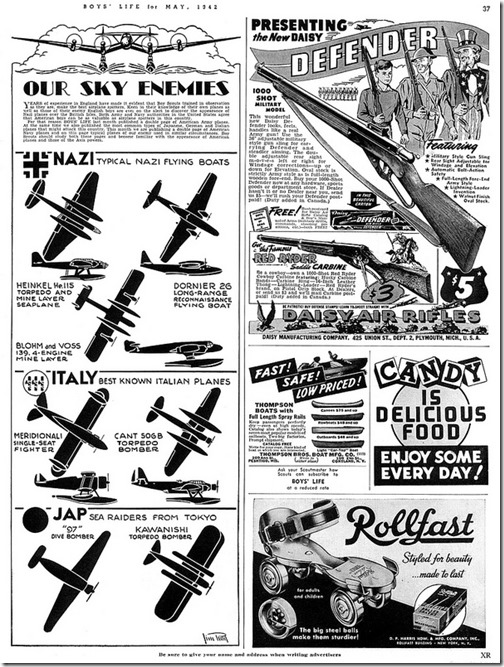 Notice: Posted by permission of AceCorp LLC. Please e-mail overnight open thread tips to maetenloch at gmail. Otherwise send tips to Ace.

posted by Maetenloch at
10:13 PM
|
Access Comments