« Wednesday Morning News Dump
|
Main
|
Scalia's DOMA Dissent »
June 26, 2013
SCOTUS Strikes DOMA Sec. 3, Dismisses Prop 8 Case On Standing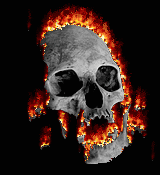 SCOTUSblog reports that Justice Kennedy struck DOMA sec. 3 on equal protection grounds in a 5-4 decision.
The decision (PDF) is here.
The class to which DOMA directs its restrictions and restraints are those persons who are joined in same-sex marriages made lawful by the State. DOMA singles out aclass of persons deemed by a State entitled to recognitionand protection to enhance their own liberty. It imposes a disability on the class by refusing to acknowledge a status the State finds to be dignified and proper. DOMA instructs all federal officials, and indeed all persons with whom same-sex couples interact, including their own children, that their marriage is less worthy than the marriages of others. The federal statute is invalid, for no legitimate purpose overcomes the purpose and effect to disparage and to injure those whom the State, by its marriage laws, sought to protect in personhood and dignity. By seeking to displace this protection and treating those persons as living in marriages less respected than others, the federal statute is in violation of the Fifth Amendment. This opinion and its holding are confined to those lawful marriages.
Also, CJ Roberts telegraphed the outcome in the Prop 8 case in his dissent in Windsor:
We may in the future have to resolve challenges to state marriage definitions affecting same-sex couples. That issue, however, is not before us in this case, and we hold today that we lack jurisdiction to consider it in the particular context of Hollingsworth v. Perry.
Interesting. I'll be back with that PDF in a minute.
Back on DOMA: Let's talk consequences: Gay spouses may now file joint taxes, may donate jointly, may petition for legal residence for non-citizen spouses, may now obtain changes to their passports (married name corrections) the same as straight spouses. Military gay spouses are now entitled to the same survivor, housing, PX, and travel benefits as straight spouses.
That's off the top of my head. There are probably a great many other consequences under federal law.
Alright, and on Windsor: It's also a 5-4 decision by the Chief Justice, joined by Scalia, Ginsburg, Breyer, and Kagan. Proponents did not have standing to appeal the district court judge's decision. The decision of the Ninth Circuit is vacated. Justice Kennedy dissents, joined by Thomas, Alito, and Sotomayor.
Fairly interesting break-down, but not unexpected. (No really.) Standing has been a particular project for CJ Roberts and Scalia, who view it as a gatekeeping function to keep inappropriate cases out of court.
If you will recall, the district court held that Prop 8 was unconstitutional.
Final update so I can get a chance to read the decisions: The Perry decision is here (PDF).
Also, I hate to say I told you so, but sometimes in this life we have to do things we hate, don't we.

posted by Gabriel Malor at
10:04 AM
|
Access Comments