« Aaron Hernandez Finishes Spring Camp With 43 Catches, 1 Murder
|
Main
|
Top Headline Comments 6-21-13 »
June 20, 2013
Overnight Open Thread (6-20-2013)
So how do you explain this Mr. Gore - Cro-Magnon SUVs?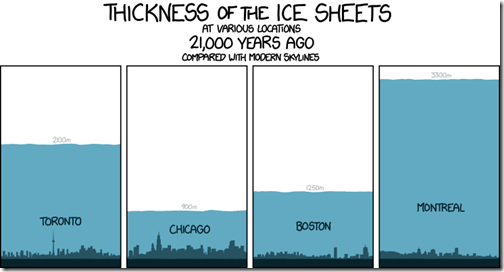 Steven Pinker on the Tragic Vision vs. the Utopian Vision
They are the different visions of human nature that underlie left-wing and right-wing ideologies. The distinction comes from the economist Thomas Sowell in his wonderful book "A Conflict of Visions." According to the Tragic Vision, humans are inherently limited in virtue, wisdom, and knowledge, and social arrangements must acknowledge those limits. According to the Utopian vision, these limits are products of our social arrangements, and we should strive to overcome them in a better society of the future.

Out of this distinction come many right-left contrasts that would otherwise have no common denominator. Rightists tend to like tradition (because human nature does not change), small government (because no leader is wise enough to plan society), a strong police and military (because people will always be tempted by crime and conquest), and free markets (because they convert individual selfishness into collective wealth). Leftists believe that these positions are defeatist and cynical, because if we change parenting, education, the media, and social expectations, people could become wiser, nicer, and more peaceable and generous.
Why Matt Yglesias Shouldn't Be Taken Seriously: Part LXXIV
You have to read the entire tweet thread to appreciate the dumbness.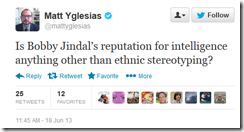 Having been fighting an infestation of black widows in my garage I've read up on them and it turns out that they're actually not the patricidal maniacs they're made out to be. But in general it sucks to be a male spider.

And a female one too if you're in my garage.
"Though most bird fathers help care for their offspring, absentee dads are the rule in 90 percent of mammal species. Fatherly care is even less common in other animal groups." The females are also larger and sometimes they kill their mates after copulation, as we all know with the black widow. But she also mentions the common yellow garden spider: "If [the males] do succeed in finding a female and mating with her, they invariably die in the process. Their copulatory organs are single-use devices and almost always break off in the female's reproductive tract, where their lifeless bodies are left to hang."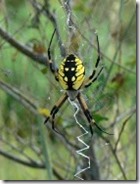 Sadly one of my favorite science fiction authors died last month at 96. He lived a full happy life and managed to keep writing for decades even after losing his sight. His career spanned the 40s through almost the 21st century and he influenced many other authors - George RR Martin is a particular fan of his. He also heavily influenced Gary Gygax when he was developing D&D and its magic system was based off of Vance's stories.
His writing is unique with a mix of witty dialog, clever wording, unusual characters and pure imagination. To get a taste of his style check out his short stories Sail 25 and The Moon Moth. I particularly like Sail 25 because he takes what could have been a cookie cutter kind of story based on a already-drawn illustration and makes something unique and memorable out of it.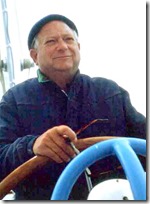 And that's just as well. Just the synopsis of The Day the Clown Cried is enough to depress you.
Harry Shearer who has seen most of it described it as a "black velvet painting of Auschwitz". Even writer and director Jerry Lewis is glad it's been buried: "It was bad work. You'll never see it and neither will anyone else."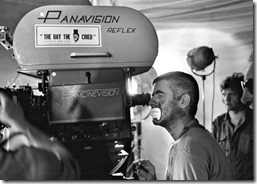 Activists Want to Ban Pr0n, Nudity, Guy Magazines, Fun from Military Bases
Anti-pornography activists are using the Pentagon's sex abuse scandal to pressure Defense Secretary Chuck Hagel to ban all nudie mags from the military.

Their definition of pornography also extends to titles such as Cosmopolitan, Maxim, and FHM.

Morality in Media applauded Navy Secretary Ray Mabus' order late last week that all workplaces be swept to ensure they're "free from materials that create a degrading, hostile, or offensive work environment."
Well at least they did actually count Cosmo as porn for once. But then Morality in Media are just plain cuckoo:
The Defense Department is on Morality in Media's "Dirty Dozen List" as one of the top "facilitators of porn" in America.

Others on the list are Attorney General Eric Holder, Comcast, Facebook, Google Play, LodgeNet, Hilton Hotels, Twitter, the American Library Association, Wikipedia, Cosmopolitan magazine, and Barnes & Noble.

Holder tops the list because he "refuses to enforce existing federal obscenity laws against hardcore adult pornography."
Wait I think they left off Skinemax, paper, newsprint, telephones, sculpture, and cave art.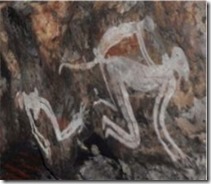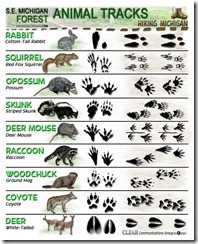 Ancient Roman Concrete Secret Discovered
Actually the technique to make concrete was lost during the dark ages and only rediscovered during the Renaissance. But modern concrete has never been as durable as the Roman kind.
"The Romans made concrete by mixing lime and volcanic rock. For underwater structures, lime and volcanic ash were mixed to form mortar, and this mortar and volcanic tuff were packed into wooden forms. The seawater instantly triggered a hot chemical reaction. The lime was hydrated -- incorporating water molecules into its structure -- and reacted with the ash to cement the whole mixture together."

The Portland cement formula crucially lacks the lyme and volcanic ash mixture. As a result, it doesn't bind quite as well when compared with the Roman concrete, researchers found. It is this inferior binding property that explains why structures made of Portland cement tend to weaken and crack after a few decades of use, Jackson says.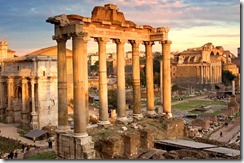 So How Much Does the Average Wedding Cost?
Well the Wedding-Industrial Complex would tell you it was $28K last year. But that's highly misleading - for most couples it will be substantially less.
Half of couples spend less than the median and half spend more.

When I pressed TheKnot.com on why they don't just publish both figures, they told me they didn't want to confuse people. To their credit, they did disclose the figure to me when I asked, but this number gets very little attention. Are you ready? In 2012, when the average wedding cost was $27,427, the median was $18,086. In 2011, when the average was $27,021, the median was $16,886. In Manhattan, where the widely reported average is $76,687, the median is $55,104. And in Alaska, where the average is $15,504, the median is a mere $8,440. In all cases, the proportion of couples who spent the "average" or more was actually a minority. And remember, we're still talking only about the subset of couples who sign up for wedding websites and respond to their online surveys. The actual median is probably even lower.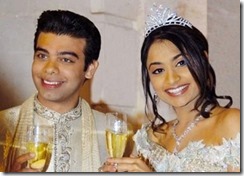 Yahoo group. That is all.
And my Twitter spew.
Tonight's post brought to you by Swingline: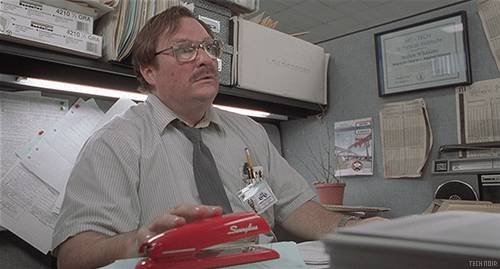 Notice: Posted by permission of AceCorp LLC. Please e-mail overnight open thread tips plus $1 for S&H to maetenloch at gmail. Otherwise send your scraps to BizarroAce.

posted by Maetenloch at
10:13 PM
|
Access Comments