« Scenes from the Audit the IRS Rally
|
Main
|
Top Headline Comments 6-20-13 »
June 19, 2013
Overnight Open Thread (6-19-2013)
That no one wants to talk about.
From Mickey Kaus:
I'm told, by a reliable and well-placed source, that a good deal of the Democratic opposition to John Cornyn's proposed amendment to the Gang of 8 bill has nothing to do with border security. It has to do with DUIs. Specifically, Cornyn's amendment would bar illegal immigrants with misdemeanor DUI convictions from "probationary" legal status, which is the immediate legalization offered by Marco Rubio, et al, to most of the 11 million undocumented immigrants now living in the U.S. For the pro-amnesty side, the exclusion of DUI offenders is apparently a deal-killer. There must be a lot of them!

Pro-Gang Democrats (and Republicans) understandably don't want to publicize their DUI defense. DUI offenders are not an inherently popular group, and accidents in which undocumented immigrant drivers kill innocent civilians tend to be well publicized. It's not a coincidence that Obama's executive mini-amnesty of so-called "Dreamers"-issued before the 2012 election-claimed to exclude DUI offenders. But the broader Gang of 8 legislation, written after the election, allows two free misdemeanors-apparently including DUIs-before an illegal immigrant is disqualified.
So why would they add this exception? Well to put it bluntly illegal aliens have a giant drinking and driving problem. And by illegal aliens I mean young Mexican males.
Even bien pensant NPR reveals their racist face by acknowledging this uncomfortable fact:
Nationwide, Latinos rank second only to Native Americans and their alcohol death rate on the highway. The extent of the problem varies from state to state, but community leaders say it seems worse in places where Latinos have newly immigrated. At Al Pueblo, a Hispanic advocacy group in North Carolina, safety director Tony Ascion(ph) says Latino drunk drivers tend to be young men in the U.S. without their families, people who have a lot of free time and a lot of what Ascion calls, machismo.
While NPR tries to portray the DUI problem as purely situational, the real issue is that in rural Mexican culture drinking-and-driving doesn't have the same stigma it does here and in fact it's considered part of machismo to always be able to handle your drink. Which means never admitting you're too drunk to jump in your truck and drive home.
The end result is that illegal aliens are responsible for a wildly disproportional number of DUI arrests as well DUI-related crashes, hit-and-runs and fatalities. So much so that a special exception has been added to an already generous amnesty bill to keep widespread DUI arrests from gumming up the illegals' legalization process.
Now given all this you might think that MADD would be protesting the bill's DUI exception since they're supposed to be against drunk drivers. But of course not. Which tells you what kind of organization they've morphed into over the years and where their real priorities lie.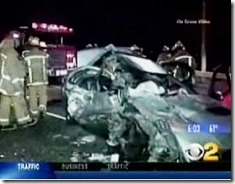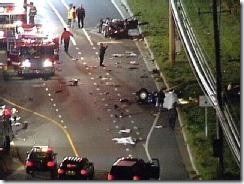 I so very well remember spending a summer in the Soviet Union in 1979 and being amazed at the alternatives used in public bathrooms for TP. It was not uncommon to see Pravda cut into squares for our bathroom use - a fitting repurposing if ever there was one. And I did occasionally encounter wax paper used for toilet paper. Wax paper is not known for its absorbency. I remember writing my husband that no modern country that failed supplying its citizenry with toilet paper was going to win the Cold War. Apparently, I had more insights to the state of Soviet power than our own CIA at the time.
I'd like to see every citizen receive a basic income of AUD$30,000 per year. No exceptions, no means testing. This is why.

...Imagine the creativity, innovation and enterprise that would be unleashed if every citizen were guaranteed a living. Universal income provides the material basis for a fuller development of human potential. Social enterprises, cooperatives and small businesses could be started without participants worrying where the next pay cheque would come from. Artists and musicians could focus on their work.
So What Caliber is Your Long Bow?
Rac-Em-Bac now offers unique arrows which deliver scent, shot shells, and even bullets for even the most grizzled of hobos.
Finally, we reach the powerhouse of the Rac-Em-Bac offerings, the Bow Mag. The concept here is that you attach a hollow plastic arrowhead (the Bow Mag) to your arrow after inserting a .38 special or .357 Magnum handgun cartridge. The Bow Mag has certain similarities to the 3D-printed Liberator, as the construction is all plastic save for a metallic firing pin. The other distinction is that the Bow Mag is not intended to survive even a single shot.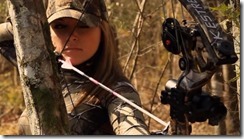 The Only Truly New Political Idea in the Last 1000 Years
Also where the phrase 'wave of the future' came from.
Okay I'm beginning to suspect that they're just making this shit up as they go. Next fatwa: All unmarried 17 year old girls must spend a year doing sex jihad for uh, Abdul, Khalid, Mohammed and myself.
News emerged a few weeks ago in Arabic media that yet another fatwa had called on practicing Muslim women to travel to Syria and offer their sexual services to the jihadis fighting to overthrow the secularist Assad government and install Islamic law. Reports attribute the fatwa to Saudi sheikh Muhammad al-'Arifi, who, along with other Muslim clerics, earlier permitted jihadis to rape Syrian women.

Muslim women prostituting themselves in this case is being considered a legitimate jihad because such women are making sacrifices-their chastity, their dignity-in order to help apparently sexually-frustrated jihadis better focus on the war to empower Islam in Syria.

And it is prostitution-for they are promised payment, albeit in the afterlife. The Quran declares that "Allah has purchased of the believers their persons [their bodies] and their goods; for theirs (in return) is the garden (of Paradise): they fight in His cause, and slay and are slain (Yusuf Ali trans. 9:111).

On the basis of this fatwa, several young Tunisian Muslim girls traveled to Syria to be "sex-jihadis."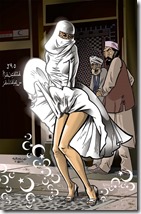 And yet our own ancestors even just 10 generations back are genetic strangers.
Now, there's another important implication of genomic ancestry studies: Most of the people you are descended from are no more genetically related to you than strangers are. Or to put it another way, your genealogical family tree, which includes all the history of your family going back thousands of years, is much larger than your genetic family tree-the people whom genome sequencing would pinpoint as related to you. 99.9 percent of your genome is the same as that of every other human being (apart from the x and y chromosomes), and that .1 percent of variation in each person gets thinned out pretty quickly across the generations, as each child gets half of each of her parents' genomes, passes on half to each of her children, and so on. Geneticist Luke Jostins did a nice mathematical analysis and estimated that you have only about a 12 percent chance of being genetically related to an ancestor 10 generations ago; by the time you get to a 14-generation ancestor, the probability is nearly zero.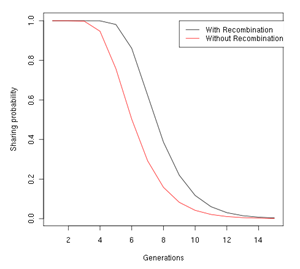 Is it wrong that my first thought after reading this was I gotta build me my own x-ray death gun?
11 Products You Didn't Realize Were Made by Prisoners
Among them canoes and lingerie.
In the 1990s, Victoria's Secret and J. C. Penney hired subcontractor Third Generation, who, in turn, hired people to stitch their lingerie and leisure wear-35 South Carolina inmates, Mother Jones reports.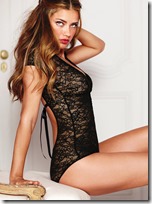 Not sure what's so different about it except that I'm sure it'll cost more per sq. inch than regular bikinis.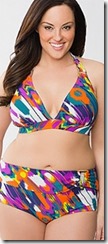 Teh Tweet!
Yahoo group. That is all.
Tonight's post brought to you by struttin' in the 60s: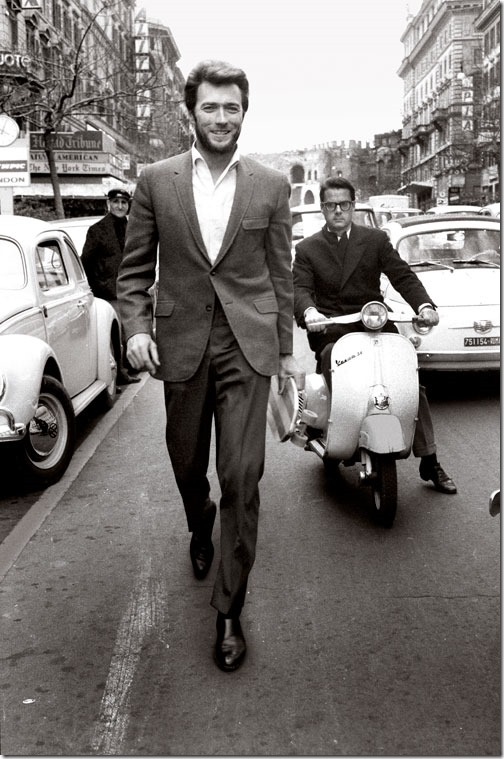 Notice: Posted by permission of AceCorp LLC. Please e-mail overnight open thread tips to maetenloch at gmail. Otherwise send tips to Ace.

posted by Maetenloch at
09:59 PM
|
Access Comments