« Sharyl Atkkisson: I Think I Know Who Hacked My Computers
|
Main
|
Now featured on TPB's front page »
June 17, 2013
Overnight Open Thread (6-17-2013)
Because I'm lazy and kinda sick that's why.
The Geek Menagerie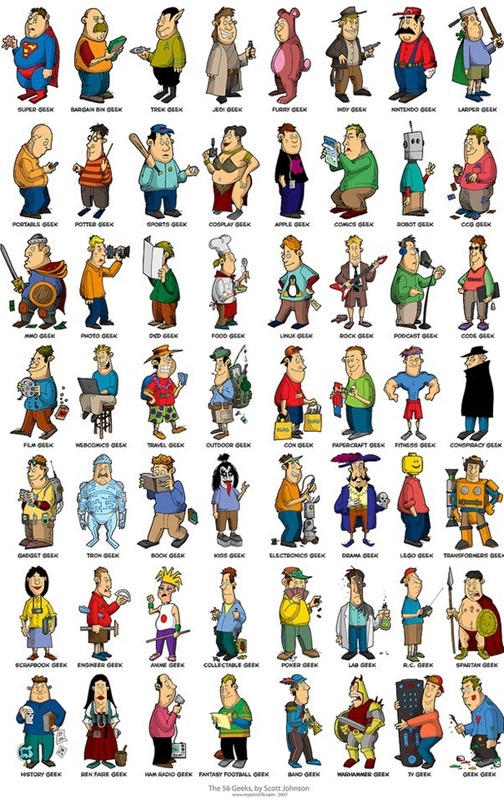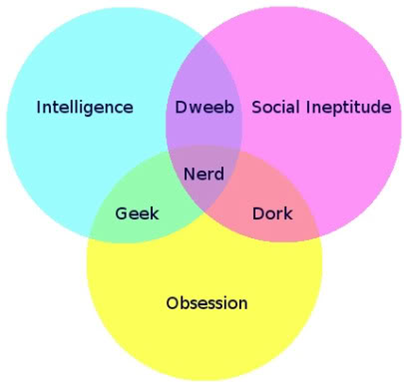 Forget the NSA - The IRS is Gaining Full Snoop Powers
And unlike the NSA they can and will use the information they get against every single American taxpayer.
The Internal Revenue Service is collecting a lot more than taxes this year - it's also acquiring a huge volume of personal information on taxpayers' digital activities, from eBay auctions to Facebook posts and, for the first time ever, credit card and e-payment transaction records, as it expands its search for tax cheats to places it's never gone before.

. . . .

"It's well-known in the tax community, but not many people outside of it are aware of this big expansion of data and computer use," says Edward Zelinsky, a tax law expert and professor at Benjamin N. Cardozo School of Law and Yale Law School. "I am sure people will be concerned about the use of personal information on databases in government, and those concerns are well-taken. It's appropriate to watch it carefully. There should be safeguards." He adds that taxpayers should know that whatever people do and say electronically can and will be used against them in IRS enforcement.

. . . .

"Private industry would be envious if they knew what our models are," boasted Dean Silverman, the agency's high-tech top gun who heads a group recruited from the private sector to update the IRS, in a comment reported in trade publications. The IRS did not respond to a request for an interview.
The 5 Year Old Will Stay Suspended
The unidentified kindergartener had brought the toy gun in his backpack because his friend had brought a water gun the previous day. He later told his mother that he "really, really" wanted his friend to see it.

School officials at Dowell Elementary School in the town of Lusby proceeded to question the five-year-old for over two hours before finally calling his mother at 10:50 a.m. By that time, he had wet his pants (which the mother called highly unusual).

The Post notes that the principal - Jennifer L. Young, according to Dowell Elementary's website - told the boy's mother that things would have been even worse had the toy gun been loaded with caps. In that case, the school would have regarded the plaything as an explosive and called the police.
At a certain point this was no longer a valid concern for safety and became child abuse at the hands of school authorities. A 60 second inspection of the toy and a 10 minute talk with the boy should have been enough to determine that this wasn't a real gun and that the boy didn't have any bad intent.
To drag the interrogation out for hours and then still suspend the boy implies that the administrators are simply too stupid to be in charge of children or are willing to terrorize little boys out of pleasure/self-protection. I don't see a third possibility here.
Is a Song from 1893 Still Copyrighted?
Well that's what Warner/Chappell claim about "Happy Birthday" and they will charge you quite a bit to sing it in public. But finally this is being challenged in court.
Now, the documentary film company says it has "irrefutable documentary evidence, some dating back to 1893, [which] shows that the copyright to 'Happy Birthday,' if there ever was a valid copyright to any part of the song, expired no later than 1921 and that if defendant Warner/Chappell owns any rights to 'Happy Birthday,' those rights are limited to the extremely narrow right to reproduce and distribute specific piano arrangements for the song published in 1935."
Escaping from the House of Horror
So why didn't the girls that Castro imprisoned in Cleveland ever try to escape?
For the three kidnapped women in Cleveland, one needs to consider their youth when kidnapped, and more importantly the fact that they were raped, humiliated, and tortured, and under the complete control of their kidnapper 24 hours a day, seven days a week. Only a few days of being plunged into that sort of situation would make most people crack, much less ten years of it. We don't know all the details of how Castro exerted his control, but part of it was apparently by chaining them, starving them, boarding up windows and locking doors securely, as well as tricking the women by pretending to leave the house and then "punishing" them (i.e. torturing them) when they tried to take advantage of his supposed absence to escape.
And this wasn't even the worst kidnapping and imprisonment case - the kidnapping of Colleen Stan was even worse if you can imagine it. I saw a made for tv movie about it a few years ago and what was done to her is the stuff of nightmares.
But my suspicion is that it's simply easier to intimidate and exert long-term mind control over young girls. I doubt a abducted teenage boy would ever be as pliable and controllable - most likely they would attempt to bolt as soon as they had the opportunity or eventually try to subdue or kill the kidnapper.
Canadian Couple Charged $5k For Finding 400-Year-Old Skeleton
"Ontario couple Ken Campbell and Nicole Sauve said a recent fence installation led them to discover what is being labeled a historical find. Sauve, who said the duo originally believed the skeleton to be from bones of an animal, called the Ontario Provincial Police to investigate; Forensic Anthropologist Michael Spence confirmed the bones were that of an aboriginal woman who died at age 24 between the late 1500s to the early 1600s. In spite of reporting their find and Spence's evaluation, Suave and Campbell were told they were required to hire an archeologist to assess their property at their own expense under Ontario's Funeral, Burial and Cremation Services Act. The act, which requires evaluation for all properties found to house human remains, has the Canadian couple stuck with a big bill."
Pro-tip: Destroy any indian remains or any endangered species you find on your property.
He'll Be Back and Absolutely Will Not Stop Until You Quit Buying Tickets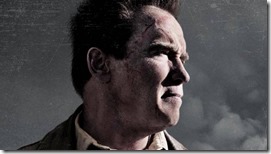 Thanks to Flounder.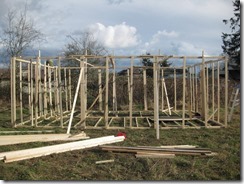 A TV Series Based Around the Mini-Skirt
I vaguely recall the Logan's Run TV series from my childhood and my recollection was that it kinda sucked (and this is coming from a kid who was a complete sucker for anything sci-fi). Clearly I was nowhere near puberty and missed half of the point of the show.
Trivia: Heather Menzies played Louisa Von Trapp in The Sound of Music and also starred in Sssssss.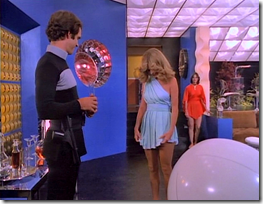 The Yahoo AoSHQ group. Bla bla bla.
And my twitter thang.
Tonight's post brought to you by 1912 hotties: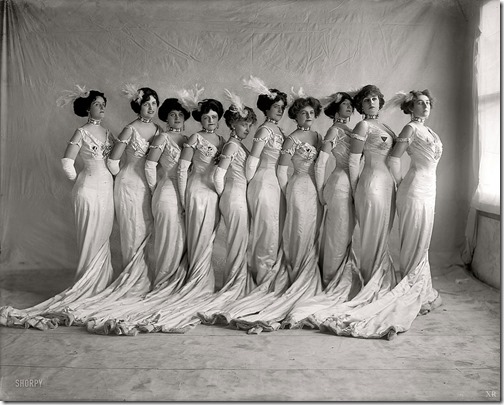 Notice: Posted by permission of AceCorp LLC. Please e-mail overnight open thread tips to maetenloch at gmail. Otherwise send tips to Ace.

posted by Maetenloch at
10:28 PM
|
Access Comments