« No Fly Zone for Syria?
|
Main
|
Top Headline Comments 6-14-13 »
June 13, 2013
Overnight Open Thread (6-13-2013)
Best of Newspaper Humor
Unintentional of course since they have layers of editors and fact-checkers.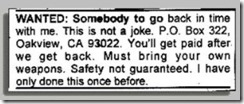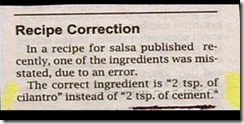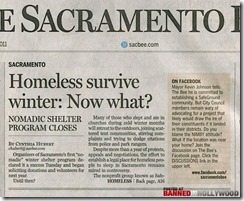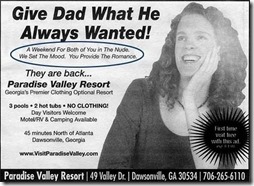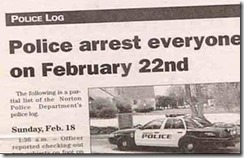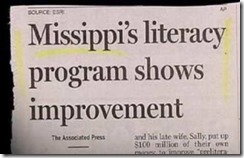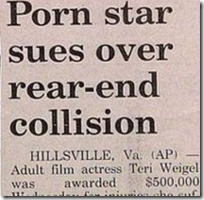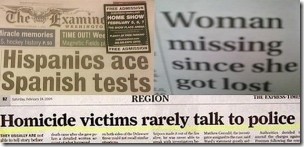 With tiresome predictability, Alcohol Concern says this must all be done for the sake of "children." There is, it seems, no interference into adult pastimes that cannot be justified in the name of those who are prohibited from engaging in them. For the moral busybody, all the world is a crèche.

  -- Chris Snowden
It is not true that the society in which he lived offered him no opportunity for personal betterment. Adebolajo was for a time a student at Greenwich University, graduation from which, whatever the real value of the education it offered him, would have improved his chances in the job market, especially in the public sector. But it was at the university that he encountered radical Islam, that ideology that simultaneously succours people with an existential grudge against the world and flatters their inflated and inflamed self-importance. It also successfully squares the adolescent circle: the need both to conform to a peer group and to rebel against society.

  -- Theodore Dalrymple
I had forgotten about how much the left hates Reagan and even more - his Tear Down This Wall speech.
Before they hated Sarah Palin, or Dick Cheney, or Donald Rumsfeld, or Condoleeza Rice, or George W Bush, the Left hated Ronald Wilson Reagan.  They hated and feared him - and not least for the way that he destroyed the Union of Soviet Socialist Republics in eight short years.  It's not even that he did it; it's that he did it so apparently effortlessly.  Reagan made his opponents look like chumps - which they were; I was on the other side during that decade, so I have some familiarity with the type - and he will not be forgiven for that until after his last opponent is dead in his bed of old age.
Heh: Govt has to scrape all your phone calls and emails because govt forgot to enforce immigration law on 20 expired visas in 2001
The End Result of 'Free' Healthcare
Britain's NHS has become so bad that people are paying out of pocket to go to a new private clinic that actually offers decent medical care and is open 7 days a week with no more than an hour wait.
Set up in 2008 by two Polish doctors, it has 6,000 Britons among the 30,000 patients on its books, all attracted by same-day GP and specialists' appointments that last half an hour and cost £70 - far less than rival private medical services.

There are family visit appointments: three patients including children for £190, ultrasound scans for £70, injections at £30 a time and stitches done by a surgeon for £45.

The surgery's motto is 'put patients first' and Radek Przypis, the manager, says the reason his doctors are so busy is that the NHS services are 'so poor'.

The facts are indeed dismal. Two thirds of NHS patients now have to wait 48 hours or more for a GP's appointment and it is a rarity to find a local surgery open outside ordinary people's working hours.
As a crisis of cash, bad management - and even the threat of entire hospital closures - engulfs our once-proud state health service, the sick are turning to casualty departments in desperation, and in increasing numbers, finding them over-stretched with waiting times of four hours for one in every 18 patients.

In a few alarming cases, the particularly vulnerable sick and old have died in ambulances waiting outside in queues.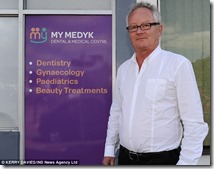 And the true goal of ObamaCare and most health care reforms revealed: It's a tax on the young and healthy.
The banning of catastrophic-only plans infuriates me the most. Those are the only plans that are actually financially sensible for a healthy individual to purchase. Everything else on the market is a perverse by-product of the employer-based insurance system.

Worst case scenario with a catastrophic-only plan is you end up with $10,000 in debt. That's a debt load many times smaller than what the Federal government thinks students should take out to get a college degree. We'll let you borrow $100,000 to get a sociology degree but, we think that $10,000 is an unconscionable amount to pay for medical expenses? So unconscionable that we have to FORCE YOU to buy a plan with more extensive coverage?

Of course, we all know the real reason for this. it's meant to force healthy young people to subsidize healthcare for older sicker people. Just force them to pay more for insurance than they ought to, and force them to buy more extensive coverage than is rational.
Know Your Enemy - The Scandi: Part XIV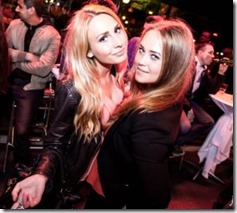 The New Robert Deniro/John Travolta Film You'll Never See
Because apparently it's so horrible that only contractual obligations keep them from dumping all copies into the Marianas Trench.
Why wouldn't it get a proper release? Let us count the ways:

From the director of Ghost Rider and Daredevil? Check.
Plot lifted from a direct-to-DVD Steven Seagal movie? Check.
Deniro playing a reclusive ex-military commando? Check.
A training montage in which he does half a sit up and three quarters of one pull-up? Check, check, and check.
Deniro with a Southern accent straight out of a high school production of The Best Little Whorehouse in Texas? Check.
John Travolta with an Amish beard and authentic Eastern European VillainT accent? Check, double check.
"Serbian death squad"? Check.
Two old bros just chilling in their rocking chairs, hanging out drinking Jäger from the bottle? Check.
A sound mix so bad you can't even understand the shitty dialog they're delivering?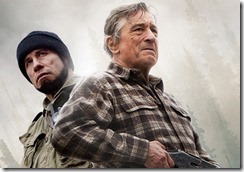 Stiletto Heels Earn Their Name
A man stabbed to death with a stiletto high heel allegedly wielded by his girlfriend spent the last three and a half years as a top researcher in women's health issues at the University of Houston.
Professor Alf Stefan Andersson, 59, had been studying hormones in women's reproductive health since December 2009 at the university's Center for Nuclear Receptors and Cell Signaling.

...Andersson's girlfriend, Ana Lilia Trujillo, 44, was charged with murder.
Houston police were sent to a Museum District high-rise in the 1700 block of Hermann shortly after 3:30 a.m. Sunday to investigate reports of an assault in progress inside the victim's luxury condominium.
Trujillo answered the door and Andersson was found dead from multiple stab wounds to the head, Houston police said. HPD homicide detectives questioned Trujillo.
She admitted killing Andersson but said it was in self-defense because he had attacked her, said officials with the Harris County District Attorney's Office.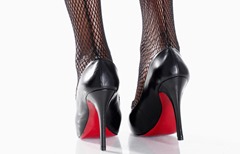 Yahoo group. That is all.
And my Twitter spew.
Tonight's post brought to you by downtime: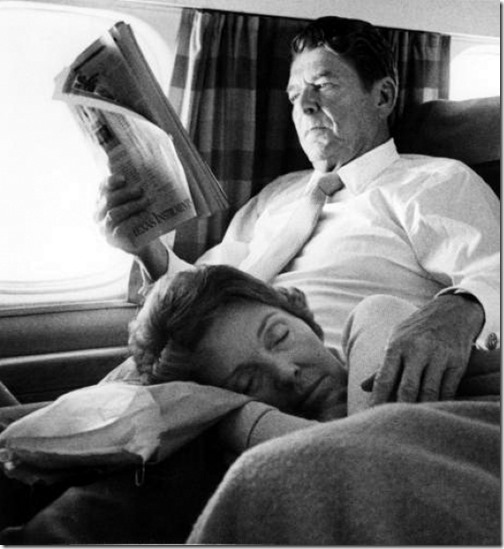 Notice: Posted by permission of AceCorp LLC. Please e-mail overnight open thread tips plus $1 for S&H to maetenloch at gmail. Otherwise send your scraps to BizarroAce.

posted by Maetenloch at
09:14 PM
|
Access Comments