« Out of the Mouths of Liberals: Denial [OregonMuse]
|
Main
|
Top Headline Comments 6-10-13 »
June 09, 2013
Overnight Open Thread (6-9-2013)
As collected by the Conservapedia. Some of these seem like a reach but then I'm sorta lyric-deaf so maybe I'm missing some kind of sub-text.
Here's a quick sampling: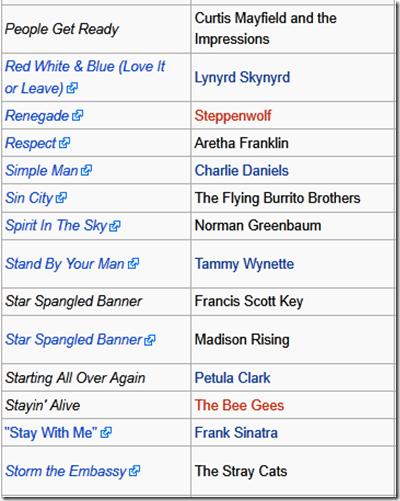 Staying Below the Radar on the Interest
I've always figured that if a three-letter agency was truly interested in you, they could eventually penetrate your privacy. But these measures will keep your information from being tracked casually.
Anonymity, Darknets and Staying Out of Federal Custody, Part One: Deep Web
Anonymity, Darknets and Staying Out of Federal Custody, Part Two: Onions and Daggers
Anonymity, Darknets and Staying Out of Federal Custody, Part Three: Hidden Services
Anonymity, Darknets and Staying Out of Federal Custody, Part Four: The Invisible Internet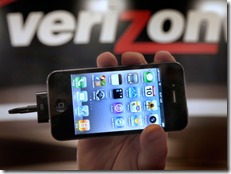 Why Schumer-Rubio Is a Fraud - The Short Version
Notice how legalization happens up front while the enforcement is on the back-end with no milestones nor measurable objectives.
"Multiple triggers" - Legalization is immediate. DHS just has to write border "plan." The most any "triggers" can possibly do is delay green cards and citizenship.

"90% effectiveness" - If not reached, triggers only toothless commission

"Pay back taxes" - Only if already "assessed" by IRS (unlikely). Newly legalized may instead get refunds.

"Learn English" - Only need to sign up for English class.

"Clean record" - Allows two free misdemeanors. Additional misdemeanors (including assaults) can be waived by DHS.

No "public charge." Must earn 125% of poverty line - They're going to deport people who earn only 124% or less? Ha.

"Pay a fine" - Can be waived by DHS.

"Back of the line" - Get to wait out the line while living in the U.S (unlike suckers trying to come here legally).

Border fence - Leaves it up to DHS, which decided not to complete fence in first place.

"Comprehensive Southern Border Security Strategy" - Only has to be "substantially" operational-whatever that means, as defined by DHS-before green cards are issued. (Legalization has already happened, remember!)

"E-verify" employment checks - Replaces E-Verify with new system. Requires only that this system be "implemented" (30%? 70%? Who knows?). Subject to lawsuit. If still in court after 10 years, never mind!

Entry-exit system for visas - Has been required since 1996. DHS must only be "using" a system before green cards can be issued. (Using in 10% of airports? 50%? Again, who knows?)
I'm actually more open to some kind amnesty than many here but the one thing that will make me an enemy for life is lying to my face about what you're doing.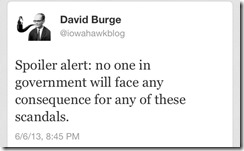 The Herd Instinct and Andrew Dice Clay
"I remember the first time I saw Andrew Dice Clay - on TV, doing his typical routine - and I thought it was obviously a spoof of exaggerated masculinity. Later, I found out that right-thinking women were supposed to assume the 'that's not funny' position."
I listened to Adam Carolla's podcast with Andrew Dice Clay a few weeks ago and once you got past his Dice persona much of the interview was on how critical his relationship with his father was to his success, the importance of family and how much time he devotes to his kids. And it occurred to me that the day-to-day Andrew Dice Clay is probably a better person than most of his critics.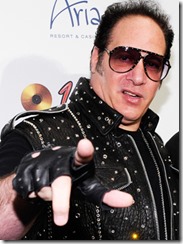 Amish Farmer Strikes a Blow for Food Freedom
You can voluntarily buy your clearly marked raw milk if you want to.
The New Face of the Russian Arms Industry
Sure why not. Because Seagal is the first thing I think of when I'm looking for cheap, robust weapons to threaten my fellow Russian weapon-armed neighbors.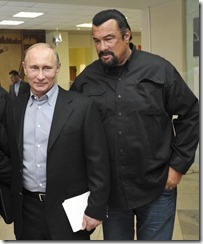 Nutella: Panacea or Toxic Sludge?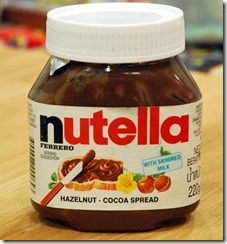 Alternate Title: When proposals go wrong.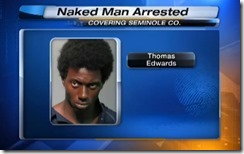 Weekly AoSHQ Commenter Standings
Top 10 commenters:
1 [684 comments] 'AllenG (Dedicated Tenther)' [96.01 posts/day]
2 [444 comments] 'Mike Hammer'
3 [390 comments] 'Flatbush Joe'
4 [382 comments] 'Anna Puma (+SmuD)'
5 [360 comments] 'EC'
6 [358 comments] 'J.J. Sefton'
7 [332 comments] 'willow'
8 [309 comments] 'Peaches'
9 [299 comments] 'zsasz'
10 [297 comments] 'Vic'
Top 10 sockpuppeteers:
1 [66 names] 'Cicero (@cicero)' [9.26 unique names/day]
2 [61 names] 'Islamic Rage Boy'
3 [46 names] 'The Political Hat'
4 [40 names] 't-bird'
5 [37 names] 'The Third Horesman Of The Apocalypse'
6 [33 names] 'Yip'
7 [31 names] 'Mike Hammer'
8 [27 names] 'zsasz'
9 [27 names] 'Brandon In Baton Rouge'
10 [26 names] 'The Obsidian Owl'
The group. Yeah.
Where it's at - the Twitter
Tonight's post brought to you by evolution: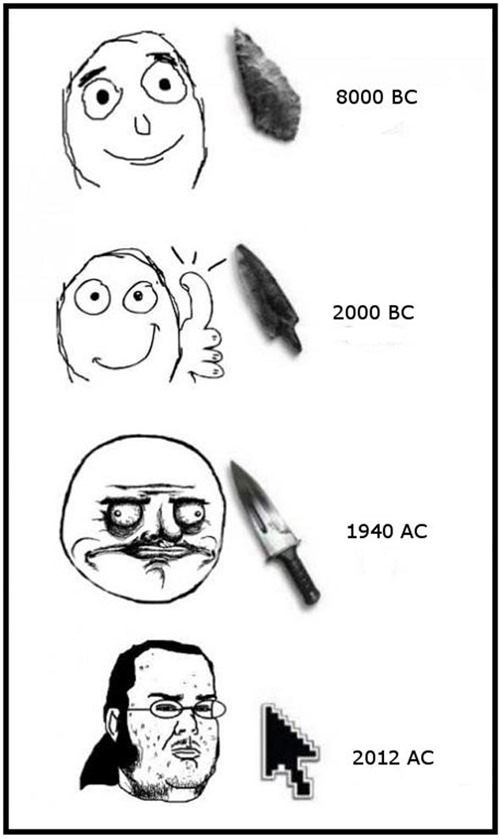 Notice: Posted by permission of AceCorp LLC. Please e-mail overnight open thread tips to maetenloch at gmail. Otherwise send tips to Ace.

posted by Maetenloch at
10:35 PM
|
Access Comments