« CNN Turkey: Protests? What Protests?
|
Main
|
Top Headline Comments (6-3-2013) »
June 02, 2013
Overnight Open Thread (6-2-2013)
National Journal's Michael Hirsh calls for gun metaphors to be banned from all political speech:
National Journal's Michael Hirsh wants to raise the bar on decorum to an entirely new level. On Thursday's MSNBC airing of "Hardball," Hirsh told host Chris Matthews certain "gun" terms should be stricken from political discourse and referred to instances where Minnesota Republican Rep. Michele Bachmann and former Republican Nevada senatorial candidate Sharon Angle used such off-limits language.

...That's the kind of language I think we got to have a hard think about now," Hirsh said. "Do we really want to continue to use that kind of language at these levels? Or, should there be kind of a social sanction, not a legal one, but a moral sanction in the way that we've stopped using certain epithets like the 'n'-word public forums. Stop using that kind of language, those kinds of metaphors."
And Marshall University professor of Journalism Christopher Swindell calls for the killing of all NRA members. Remember this man trains future journalists.
We put the president in the White House. To support the new NRA president's agenda of arming the populace for confrontation with the government is bloody treason. And many invite it gladly as if the African-American president we voted for is somehow infringing on their Constitutional rights.

Normally, I am a peaceable man, but in this case, I am willing to answer the call to defend the country. From them.

...To turn the song lyric they so love to quote back on them, "We'll put a boot in your -, it's the American way."

Except it won't be a boot. It'll be an M1A Abrams tank, supported by an F22 Raptor squadron with Hellfire missiles. Try treason on for size. See how that suits. And their assault arsenal and RPGs won't do them any good
And more liberal civility here: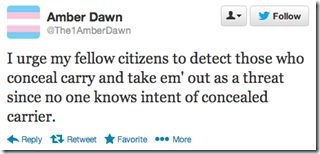 Meanwhile Congress Has Solved All the Nation's Problems
So they're now moving on to fixing professional football. Only racist homophobic misogynist genocidal bigots or Redskins fans could disagree.
Daniel Snyder is owner of the Washington pro football team he grew up adoring. ...What if his football team loses an ongoing federal trademark lawsuit? Would he consider changing it then?

"We'll never change the name," he said. "It's that simple. NEVER - you can use caps."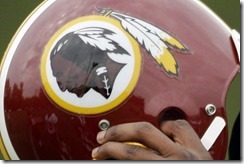 Government Is Not the People: 86% of Britons Want Gun Control Laws Repealed
It's an unscientific poll but you'd be hard pressed to get such an overwhelming rejection of gun control even in the US.
An overwhelming majority of British citizens want their country's handgun ban repealed, according to the results of an on-line poll conducted by the Daily Telegraph, described Wednesday as the United Kingdom's "most widely read broadsheet newspaper" by the Commentator.

As this column was updated Thursday, more than 14,900 votes had been cast in the unscientific poll, and of those, 12,603 support a repeal of the 1997 gun ban, an 84.35 percent vote. It far out-distanced votes for several other measures that Britons would like to see introduced in the House of Commons, according to the newspaper.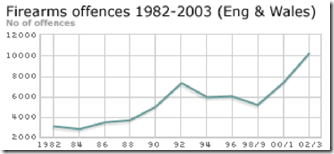 The Challenge of Making Commonsense Cuts to the Pentagon
Because every dollar has a constituency.
To see what I mean, read this fascinating Washington Post article which details how a Pentagon consultant identified $1 billion in unnecessary spending: That's the amount the Pentagon spends to run giant commissaries on domestic military bases that replicate the functions of nearby supermarkets while underselling them by roughly 30 percent.

...This consultant talked to Wal-Mart and the giant retailer agreed to give military families, both active duty and retirees, the same discount at their stores as they currently receive at the commissaries. Since Wal-Mart has stores within 10 miles of most military bases (and since other retailers would no doubt emulate its example), this would seem like a no-brainer: the government would save $1 billion and military families would still have access to low-cost groceries.

But as soon as news of the proposed plan leaked out, veterans' organizations and the commissary organization got busy lobbying against it. Members of Congress intervened to protect the commissaries. Then-Secretary of Defense Bob Gates decided to shelve the plan for fear of losing a bruising battle.
Mrs. Maetenloch works for the Defense Department and will have enforced furloughs starting in July (1 day a week = 20% effective wage cut). But just last month she was issued a brand-new MacBook and iPad 3 which was nice and all but totally unnecessary and eats up a lot of whatever would be saved by the furlough.
Two US diplomats wounded in fight at Venezuelan strip club 'may have shot each other'
Two U.S. Embassy military attaches wounded at a strip joint in Venezuela may have shot each other, a club employee has said.

Officers heard shots around 4.25am on Tuesday at the Antonella 2012 club in Caracas, better known as 'Angelus' in the upscale Chacao district, local police said.

Today, it was revealed the pair may have been fighting each other before at least one of them drew a gun.

...One of the embassy employees, military attaché Roberto Ezequiel Rosas, was shot in the leg, according to a police report seen by Reuters and the source, who spoke on condition of anonymity.

The second embassy official, Paul Marwin, was shot in the stomach but did not notice the injury until arriving home, the source said.
Bad markmanship or really good booze? I also liked this helpful and informative photograph included in the story.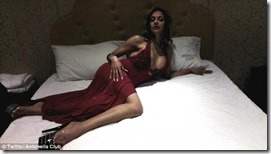 Two Muslim employees of a trucking company refused to haul any loads containing alcohol and were fired for not doing their jobs.
PEORIA, Ill. - Star Transport, Inc., a trucking company based in Morton, Ill., violated federal law by failing to accommodate two employees because of their religion, Islam, and discharging them, the U.S. Equal Employment Opportunity Commission (EEOC) charged in a lawsuit filed today.

The lawsuit alleged that Star Transport refused to provide two employees with an accommodation of their religious beliefs when it terminated their employment because they refused to deliver alcohol.
What part of the job of being a truck driver was unclear? And would say a Mormon driver get the same consideration? Well perhaps if they happened to belong to our new de facto state religion.
Coming Soon: UK Shopkeeper Forced To Remove "Obey Our Laws" T-Shirts - Incites Racial Hatred
The Cleveland Way: They Pull Out a Hammer, You Pull Out a Pipe
Alternate title: Kindergarten Riot.
. . . what happened at a kindergarten graduation in Cleveland. What started as two teens fighting over spilled juice led to the families getting involved and eventually turned into a riot. Police were called when one participant pulled out a hammer and another pulled out a pipe, though authorities are unsure whether they were brought to the graduation or found while the riot was happening.

In the end, eight people were arrested and charged with aggravated rioting. . . .
Chief Chirpa, Lumat, Paploo, Teebo, and Logray
Are all more intimidating than Wicket.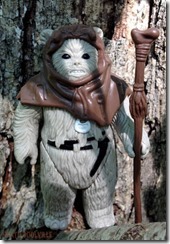 Welcome to the Modern Internet-based Economy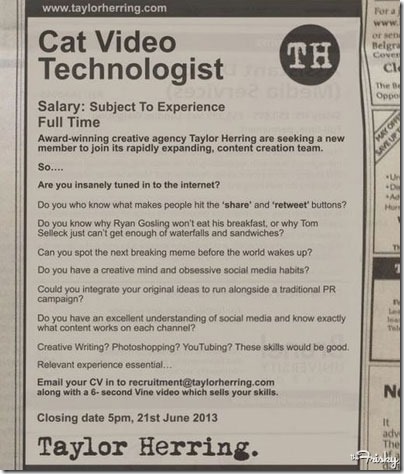 Weekly AoSHQ Commenter Standings
Top 10 commenters:
1 [523 comments] 'elizabethe' [73.36 posts/day]
2 [398 comments] 'EC'
3 [338 comments] 'BCochran1981 - Credible Hulk'
4 [327 comments] 'Flatbush Joe'
5 [309 comments] 'Mike Hammer'
6 [305 comments] 'Vic'
7 [285 comments] 'Niedermeyer's Dead Horse'
8 [271 comments] 'RWC'
9 [262 comments] 'CharlieBrown'sDildo'
10 [252 comments] 'AllenG (Dedicated Tenther)'
Top 10 sockpuppeteers:
1 [61 names] 'Islamic Rage Boy' [8.56 unique names/day]
2 [44 names] 'Cicero (@cicero)'
3 [41 names] 'The Third Horesman Of The Apocalypse'
4 [40 names] 'The Political Hat'
5 [29 names] 'Brandon In Baton Rouge'
6 [28 names] 'andycanuck'
7 [25 names] 'The Obsidian Owl'
8 [23 names] 'zsasz'
9 [23 names] 'Mallamutt, RINO President for Life'
10 [20 names] 'Romeo13'
The group. Yeah.
Where it's at - the Twitter
Tonight's post brought to you by Mouseketeers: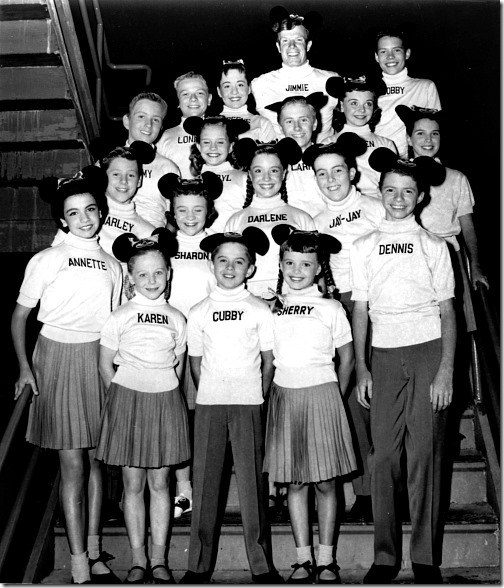 Notice: Posted by permission of AceCorp LLC. Please e-mail overnight open thread tips to maetenloch at gmail. Otherwise send tips to Ace.

posted by Maetenloch at
10:15 PM
|
Access Comments