« CAC's Spaced-Out Challenge: the Dark Secret of the Swan
|
Main
|
Top Headline Comments 5-30-13 »
May 29, 2013
Overnight Open Thread (5-29-2013)
60 Years Ago: Top of the World Baby!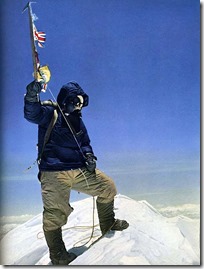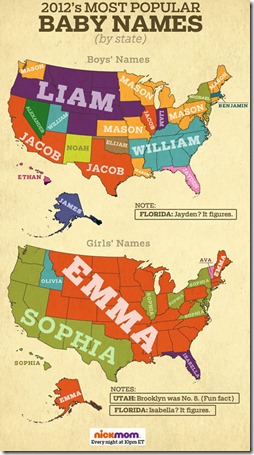 Quote of the Day: Thoughts on the Common Toad
How many a time have I stood watching the toads mating, or a pair of hares having a boxing match in the young corn, and thought of all the important persons who would stop me enjoying this if they could. But luckily they can't. So long as you are not actually ill, hungry, frightened or immured in a prison or a holiday camp, spring is still spring. The atom bombs are piling up in the factories, the police are prowling through the cities, the lies are streaming from the loudspeakers, but the earth is still going round the sun, and neither the dictators nor the bureaucrats, deeply as they disapprove of the process, are able to prevent it.

-- George Orwell
Radical Chicago Hacker Pleads Guilty to Stratfor Leak
Hammond and others of his ilk like to style themselves as hackivists but their actions show them for what they are: petty criminals and online thugs.
While some journalists and many in the hacktivism community have somewhat romanticized Hammond's anarchist character and hailed him as a hero on social media, often comparing his situation to that of Aaron Swartz, Hammond has a long and sordid history.

As a freshman at the University of Illinois Chicago, Hammond hacked into the website of his computer science department, which ultimately got him in trouble at the school, where he was not allowed to return the following year.

He was a well-known figure in the circles of protest movements, including that of black-bloc anarchists.  In a span of three years, he'd been arrested ten times in three different states, according to a lengthy profile in Rolling Stone magazine.

In a speech at Defcon 2004, Hammond spoke on a panel about electronic civil disobedience, citing politicians and capitalists as problems that should be addressed by hacktivism.
Hammond previously spent time in prison for hacking credit card information from the right-wing website Protest Warrior, which was a counter-protest group to the anti-war protest movement.  The website released details regarding the incident at the time, accusing Hammond of further using the attack to create public sympathy and to spread disinformation about the group.

In 2009, while still on probation for his prior arrest, Hammond was again arrested - this time during a protest in Chicago to oppose the proposed plan to host the Olympics, in which he burned the Olympic flag.  While he could have received more prison time for violating his probation, he ended up with community service, a curfew and some very tight probation terms.
Remembering the Aleutian Battles
Fifteen months of warfare in the frost and fog of subarctic weather ought to be tough to forget. But seven decades after the fight for the Aleutian Islands reached its banzai climax on May 29, 1943, the mistake-plagued allied campaign to drive Japanese forces from North America remains "the forgotten battle."

The campaign does rate a sensational headline: Japan Invades North America. The Aleutians campaign began in early June 1942 when a large Imperial Japanese Navy (IJN) task force entered U.S. territorial waters and launched successful amphibious invasions of the Alaskan islands of Attu and Kiska.

Which leads to a second sensational headline: Japanese Invaders Conquer, Fortify U.S. Territory.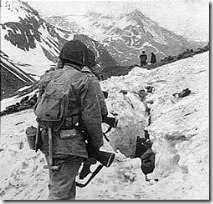 Obamacare: A New Surprise Everyday
Well they passed it and we're still finding out what's in it.
In a little-noticed speech to the Iowa Republican Party this month, Kentucky Republican Senator Rand Paul mocked President Obama's signature health care overhaul, noting the 122,000 new medical diagnostic codes doctors will have to use in order to inform the government about injuries sustained by Americans.

Those codes, said Sen. Paul, a medical doctor himself, include line-items for 'injuries sustained from a turtle,' 'walking into a lamppost' and 'injuries sustained from burning water skis.'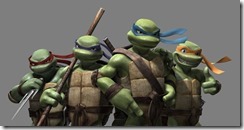 I thought this was just another euphemism for D-rape but apparently it's a real thang.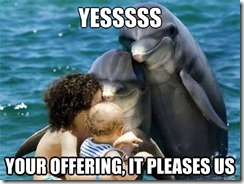 6 Dancers, 1 Transparent Stool
Your bourgeois world-view will be challenged by the transgressive act of...public shitting.
Difficult territory is a cornerstone of the visual arts - so artist Mikala Dwyer knew it would be confronting last night when she invited Balletlab dancers to empty their bowels as part of a performance at the Australian Centre for Contemporary Art.

...The two-hour act saw the six dancers, masked but naked beneath sheer garments, move around a room in the gallery before sitting on transparent stools and performing - only if they were moved to do so - what is usually one of our most private and rarely discussed daily acts.

..."When Mikala brought this idea of a performance and film dealing with material transformation and ritual to us, we evaluated it as a key and bold move in her practice, one that links to a long artistic legacy looking at alchemical transformation and magical performance. The work, while challenging taboos, never becomes sensational or gratuitous. It's wonderful, powerful work."
Oh yes it's going to be powerful - which is why you don't want front row seats.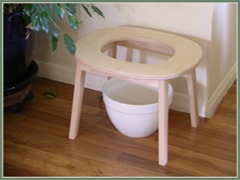 Eva Longoria Gets A Masters Degree
A real one - not one of those honorary ones. But it's in Chicano Studies so she better keep that day job.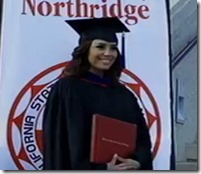 Teh Tweet!
Yahoo group. That is all.
Tonight's post brought to you by Taunka questlines:
Notice: Posted by permission of AceCorp LLC. Please e-mail overnight open thread tips to maetenloch at gmail. Otherwise send tips to Ace.

posted by Maetenloch at
09:56 PM
|
Access Comments