« Evening Open Thread
|
Main
|
Initial FBI explanation of Todashev shooting in FL no longer operative [Purp] »
May 23, 2013
Overnight Open Thread (5-23-2013)
CEO magazine put out its annual business friendliness ranking of the states and here are the bottom 10 states: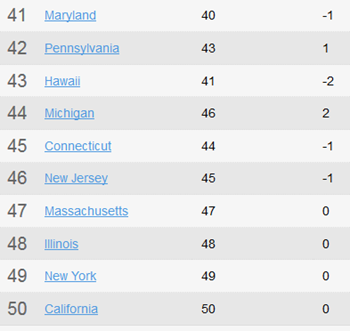 And unshockingly they're all nearly all blue states with blue state legislatures (can you name the exceptions?). And all of them either lost congressional seats or stayed the same during the 2010 reapportionment. So people are voting with their feet.
By contrast the top 10 are almost all red states and most gained seats in Congress. And are in general just nicer places to live.
Quote of the Day - Reason #17 Why Breitbart Only Read the Comments
While scanning last night's ONT I just happened to catch this comment. In context it all makes sense but you won't see anything like this elsewhere in the conservative blogosphere.
499 Posted by: yankeefifth at May 22, 2013 10:37 PM (Z9EHQ)

She's a retard Red Sox fan....but she's OUR retard Red Sox fan.

Don't fuck with peaches, or you'll have to deal with Dildo!

Posted by: CharlieBrown'sDildo at May 22, 2013 10:40 PM (O6Tmi)
Western Manhood and the Message Sent
After beheading the British soldier the two Jihadi killers fearlessly strode around, demanding people record their statements and only allowing women near the body. The crowd complied.
The women came forward. Children in nearby schools were locked down by their teachers.

This incident illustrates, if nothing else, the endpoint of the social engineering of the West. It has been remarkably effective.

From a certain point of view, the British crowd behaved perfectly and this is the way "they" all want us to behave. The populace sheltered in place, didn't do anything rash, talked to the perpetrators as people. They waited for the police to come and the hospital helicopter to take the corpse away. Some will doubtless get counseling to overcome their shattering experience.

And then they will congratulate themselves on how tough British society is; resilience and all that. The more caring will leave some flowers by a railing and hold a few candle vigils for healing and peace, until these wither and blow away and the news cycle washes up a new object of attention.

The attackers knew they were actors in a drama - as keenly watched in their communities as on the BBC. And in that other audience they were asking: "How will the locals behave?" We know now. And that other audience may derive an entirely different lesson from this tableau: "See? Only their women act like men. They follow orders. They are nothing anymore - these Westerners. They are a civilization whose core has been destroyed."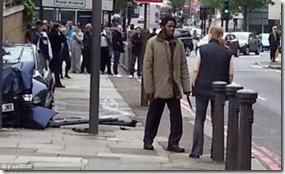 News junkies - which probably includes you and me - are aware of what Mickey Kaus called "undernews" - stories that never quite break out of the blogs. John Edwards' scandal was well-known to most in the political press, but a lot of mainstream media institutions averted their eyes for a long time from the evidence. (Working in the news-gathering profession does not necessarily expose one to undernews, as shown by the woman who didn't understand why President Obama was joking about eating a dog in his 2012 White House Correspondent's Dinner speech.)
Well I've visited Canada often enough to have picked up a bit of the native tongue - mostly common nouns and curses. As best I can tell this is an account of one man's struggle against nature along with the occasional involvement of beer and hockey. Could just be a lucky guess though.
For years, I was a keener, but after my short-lived stint as reeve of Dildo, Nfld., in which I stumped for the still-unpopular Gouge and Screw Tax - dinged in the polls and my approval rating going downhill as fast as a runaway toboggan or a bus shagger - I put the kerfuffle behind me and tried to forget the fact that I'd been soundly turfed, even though Joey Smallwood's buddy had cherry-picked me himself. I got off the chesterfield, threw on my old housecoat and thongs, hucked a forty pounder, half-sack of swish and mickey of goof in a Loblaws bag over my shoulder before leaving my bachelor apartment to head due west past fire halls and hydros and parkades and corner stores in the direction of Dead Rear, Oilberta looking for some kind of joe job - cleaning eavestroughs; stitching hockey sweaters; packing Smarties; anything! - although damned if I knew whether I would find work once I got there.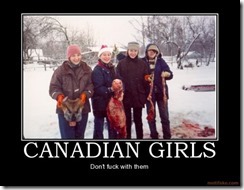 Hipsters Are Full of Shit - Literally
Since diapers are so bourgeois, square and un-ironic the in thing amongst hipster parents apparently is to simply do without them AKA elimination communication:
Instead of putting diapers on your baby, you wait for them to somehow let you know that they have to shit at which point you run to the toilet and hold them over the bowl so the little fledgling craps in the commode. This week is Go Diaper Free! Week where I live in New York City, a holiday of grossness spearheaded by the assholes that follow this nonsense. So I got to see a hipster dad, handlebar mustache and all, get the "signal" from his baby at a restaurant, try to rush the defecating little bastard to the toilet, and not make it in time. This kid dropped a huge deuce right in the middle of the dining room. The poor bussers had to help this dickhead dad clean it up. He then sat back down and I heard him proudly explain this EC crap to his party. When I went home I looked it up and I saw this article on DNAinfo.com explaining this diaper free bullshit. Like I needed another reason to want to punch a hipster.
Next step poop baggies at every public facility along with the occasional golden puddle and shit loaf in the lobby.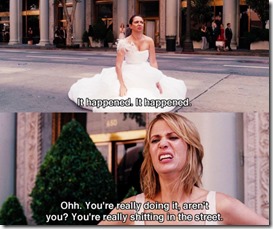 In March 2013, the U.S. government invented a new way of calculating GDP. The Financial Times reported that starting from July 2013, U.S. GDP would become 3% bigger due to a change in statistics. [GDP] now includes R&D spending, art, music, film royalties, books, theatre. This change in GDP statistics has not been implemented elsewhere in the world. So the U.S. is the first to accomplish this rewriting of the GDP number.

Research and development (R&D) spending, which shouldn't even be accounted for as investment, adds a significant amount to the U.S. GDP number. It accounts for around 2% of U.S. GDP. Art, music, film royalties, books and theatre add another 0.5% to U.S. GDP. Another adjustment has been made to pension accounting. Previously, pension spending was included in GDP. After this adjustment however, we also look at the "promise" to pay out pensions. So we are talking about imaginary numbers that are now included in GDP. A last example is found in real estate. Commissions, legal bills and expenditures on real estate transactions are included in GDP as "investment." Obviously these expenditures aren't associated with real production.

One of the consequences is that comparing the GDP number between other countries and the U.S. is not transparent anymore. It is like comparing apples and oranges. GDP should measure real production (like building a factory) and what the U.S. government added here is not real production. It is a measure of spending in the economy and there are items in the GDP number that don't add real value to the economy (like writing books).
Good news citizens - Miniplenty has raised the chocorat from 30 grams to 25 grams!
7 Surprising Celebrity Roommates
What are the odds they got their deposit back?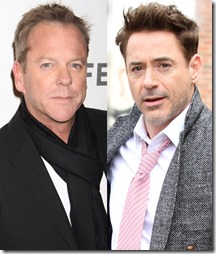 Crossing the River Russian Style
In Russia excavators move you.
All Mixed Breed Dogs in DC Will Now Be Called Xoloitzcuintli
Why? Who knows - these are your highly trained government experts at work here.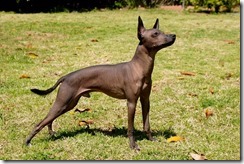 School Lunches Around the World
The Singapore and French ones actually look pretty tasty - the American ones not so much. How the fuck is it even possible to screw up pizzas and fried chicken?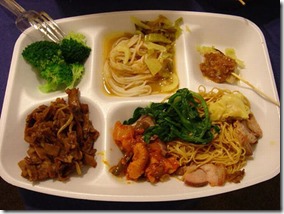 It's Hell Being Posh on £100,000 a Year
The Broke Generation are now too poor to shop in Chelsea or even get a proper shagging:
We spent weekends at his country house near Oxford. I never cooked because he employed a chef.

When we had arguments about money, it was because he had spent thousands of pounds on a 17th-century chair on which I was not allowed to sit lest I damage the upholstery, or complained about my smoking because it 'wasn't good' for his Zoffany paintings. The other day I bumped into a mutual friend and I asked after my ex.

'He's not doing so well. He had to sell his house and his art collection,' he explained.

'Did he go bankrupt?' I enquired in horror.

'No, he still earns about £200,000. It's just you have to be an oligarch to live the way he used to.'

These days, many members of the Broke Generation are finding that the money they earn can't even buy them love.

'I can't afford to have sex at the moment,' says my former school friend Rosamund, a slender, 40-year-old lawyer who broke up with her banker boyfriend after he demanded she pay half the rent on his Mayfair flat.

She's now ended up in a rented flat in a not-so-nice part of town - and men are an unrequired extra while she battles to pay the bills.
Yahoo group. That is all.
And my Twitter spew.
Tonight's post brought to you by the mother Fukang meteorite: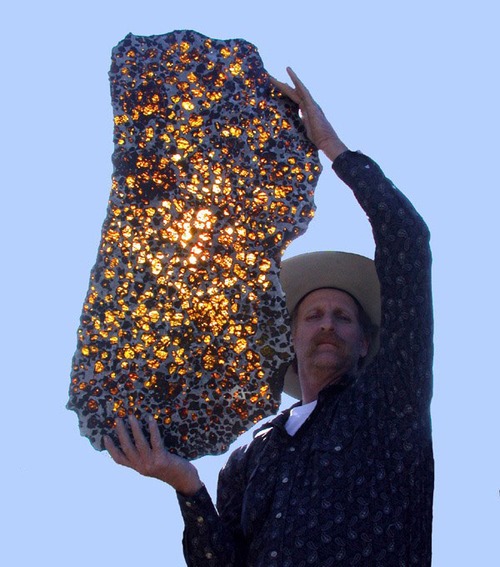 Notice: Posted by permission of AceCorp LLC. Please e-mail overnight open thread tips plus $1 for S&H to maetenloch at gmail. Otherwise send your scraps to BizarroAce.

posted by Maetenloch at
09:49 PM
|
Access Comments