« Be Safe Out There (Niedermeyer's Dead Horse)
|
Main
|
Top Headline Comments 5-20-13 »
May 19, 2013
Overnight Open Thread (5-19-2013)
End of the weekend for some, just another day for others, but all are welcome at the ONT party.
So the Eurovision song contest just finished and Danish singer Emmelie de Forest won with her song, Only Tears.
The contest has been going on for 57 years and in it a single singer/group from each country compete for votes. It's mainly European countries and Israel although some North African countries have participated.
Here a roundup of all the 2013 entries. Interestingly most of the songs are in English.
Mark Steyn on the Panopticon State
What happens when you gave money to Romney and President Obama calls you out publicly? Well this:
Miss Strassel wrote that on April 26, 2012. Five weeks later, one of the named individuals, Frank VanderSloot, was informed by the IRS that he and his wife were being audited. In July, he was told by the Department of Labor of an additional audit over the guest workers on his cattle ranch in Idaho. In September, he was notified that one of his other businesses was to be audited. Mr. VanderSloot, who had never previously been audited, attracted three in the four months after being publicly named by el Presidente. More to the point he attracted that triple audit even though Miss Strassel explicitly predicted in America's biggest-selling newspaper that this was exactly what the Obama enforcers were going to do. The "separate, sinister entity" of the government of the United States went ahead anyway. What do they care? If some lippy broad in the papers won't quit her yapping about it, they can always audit her, too - as they did to Miss Strassel's sometime colleague Anne Hendershott, a sociology professor who got rather too interested in Obamacare and wrote about it in the Journal and various small Catholic publications. The IRS summoned Professor Hendershott to account for herself, and forbade her husband from accompanying her, even though they filed jointly. She ceased her political writing.

A year after he was named to the Obama Dishonor Roll, the feds have found nothing on Mr. VanderSloot, but they have caused him to rack up 80 grand in legal bills. This is what IRS defenders (of whom there are more than there ought to be) mean when they assure us that the system worked: Yes, some rich guy had to blow through the best part of six figures fending off the bureaucrats, but it's not like his body was found in a trunk at the airport or anything, if you know what I mean, Kimmy baby.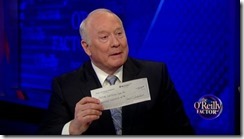 Trust, Rationality, and MAD in American Politics
Our system is quite resilient - but only up to a point. And once you go beyond that point the usual assumptions and restraints no longer operate.
There is another danger facing Republicans which the National Journal doesn't directly address. It can be described thus: if the scandals go too far at unearthing the administration's rot then even the most craven Republicans will be compelled to do something about it. Like a man in a saloon card game who's caught someone cheating at cards either they call him out and take what comes or pretend the game is still honest. It's either ignore the cheating or get ready to clear leather.

What the scandals have done to Washington is taken the former process of horse-trading  perilously close to a zero-sum game. Each new revelation bolsters the belief that the administration has already done precisely what the Republicans don't want to do: gone for for big brass ring.  Gone for world domination. There are a lot of suggestive indicators. They've politicized the IRS, Treasury, Justice - maybe even the defense department.  Maybe they've already opted for the zero sum game - with themselves as the winners.
There is still some way to go until things become crystal clear; a brief space in which to make certain about what is really going on.  Like a scan or ultrasound or biopsy you're waiting on. For once we know the knowledge will bind us. There are dangerous lines to cross, which once traversed make it is hard to go back. Would that the administration's minions had thought that way. The structures of the Republic were designed to make stark choices unnecessary. Permanent power is a chalice no one should want to drink from. Once that cup is tasted something very wicked this way comes.
The pundits, the pundits like to slice and dice our country into red states and blue States: red states for Republicans, blue States for Democrats. But I've got news for them, too. We worship an awesome God in the blue states, and we don't like federal agents poking around our libraries in the red states.

- Barack Obama, then still a candidate for the US Senate in Illinois, in his keynote speech at the Democratic National Convention in Boston, July of 2004.
"Congressman: IRS asked pro-life group about 'the content of their prayers.'"

- Headline, the Washington Examiner, this past Friday.
Visiting Arlington National Cemetery last week: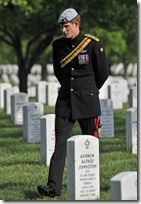 And the Warrior Games, a sports tournament for servicemen and women, in Colorado Springs.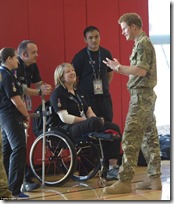 10 Well Known Facts That Aren't True
Including the one that men think about sex every 7 seconds:
In 2011, researchers at Ohio State University found that college-age men thought about sex about 19 times a day, or once every 4,547 seconds.

The study corrected the damaging stereotype that men are far more sex-obsessed than women. While women recorded about half as many sex thoughts as men, they also thought less about other basic biological needs like eating and sleeping. Overall, gender was a poor predictor of how often a person thinks about sex; emotional attitude and comfort level with sex were both more indicative.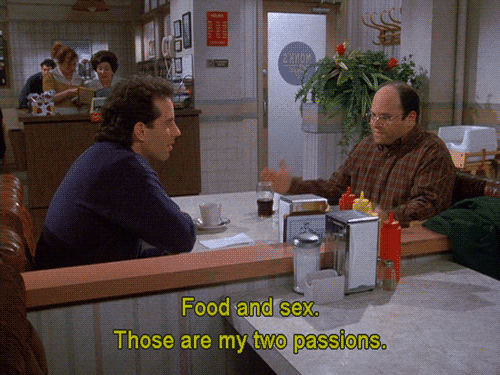 And that will get you deported:
... at the festival in the capital Riyadh, several Saudi religious police men stormed the UAE pavilion on Sunday and evicted three Emirati young men because "they are too handsome," according to the Saudi news website Elaph. [...]

"A festival official said the three Emiratis were taken out on the grounds they are too handsome and that the Commission members feared female visitors could fall for them," the news service said, adding that the festival's management took urgent measures to deport the three to Abu Dhabi.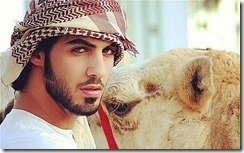 9 Celeb Women & Their Preferred Pubic Hairstyles
TMI Gwyneth:
"'I got a big '70s bush.' Which I was kidding. But then it was all a disaster. And now I look like an eight-year-old girl, basically .. Every time I have a bikini wax, Cameron Diaz holds me down .. Cheers to our hairless vaginas!"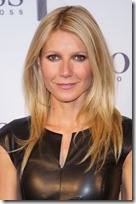 Weekly AoSHQ Commenter Standings
Top 10 commenters:
1 [602 comments] 'willow' [84.51 posts/day]
2 [464 comments] 'AllenG (Dedicated Tenther)'
3 [431 comments] 'Mike Hammer'
4 [426 comments] 'Nevergiveup'
5 [395 comments] 'thunderb'
6 [379 comments] 'Vic'
7 [359 comments] 'Tobacco Road'
8 [334 comments] 'RWC'
9 [328 comments] 'soothsayer'
10 [319 comments] 'Jones in CO'
Top 10 sockpuppeteers:
1 [53 names] 'Cicero (@cicero)' [7.44 unique names/day]
2 [52 names] 'The Political Hat'
3 [46 names] 'The Third Horesman Of The Apocalypse'
4 [43 names] 'Brandon In Baton Rouge'
5 [43 names] 'Mallamutt, RINO President for Life'
6 [40 names] 'Buzzsaw90'
7 [39 names] 'derit'
8 [38 names] 'Islamic Rage Boy'
9 [34 names] 'Guy Mohawk'
10 [31 names] 'Truck Monkey'
The group. Yeah.
Where it's at - the Twitter
Tonight's post brought to you by Harry Truman's shoes: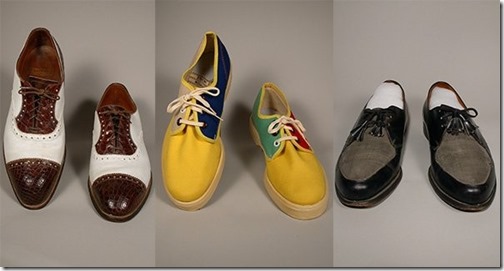 Notice: Posted by permission of AceCorp LLC. Please e-mail overnight open thread tips to maetenloch at gmail. Otherwise send tips to Ace.

posted by Maetenloch at
10:07 PM
|
Access Comments