« Behind the IRS, the National Treasury Employees Union; and Behind the Union, Democratic Politics
|
Main
|
pre-ONT [Purp] »
May 16, 2013
Official In Charge of Tax-Exempt Division During Scandal Now Head of ObamaCare Enforcement Division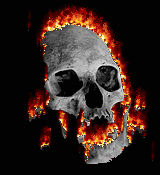 The woman actually in charge of the tax-exempt division during the scandal, who oversaw the political persecution of Tea Partiers?
Now the head of the IRS' ObamaCare enforcement division.
Sarah Hall Ingram served as commissioner of the office responsible for tax-exempt organizations between 2009 and 2012. But Ingram has since left that part of the IRS and is now the director of the IRS' Affordable Care Act office, the IRS confirmed to ABC News today.
So she gets a promotion, and her successor, who knew about the scandal and didn't tell anyone but did not actually oversee it, takes the fall.
And another Fall Guy has been offered, too-- the current commissioner of the tax-exempt division is now resigning.
But he was appointed to this position just eight days ago.
We don't know yet if this is a complete farce, but it sure looks like one.
The worst case scenario is if he was just promoted to a higher position so that Obama could announce "Another high-ranking official has been asked to resign."
We don't know yet what he was promoted from. But we do need to know.
So this guy, who may have been promoted to the position just to be fired from it, takes the fall, while the woman actually responsible for the regime is now enforcing ObamaCare.
How many flunkies are going to be made to fall on their swords to avoid the call for the resignation of Sarah Hall Ingram?
Meanwhile, two pro-life groups were denied 501(c)4 status. It gets worse.
"In one case, the IRS withheld approval of an application for tax exempt status for Coalition for Life of Iowa. In a phone call to Coalition for Life of Iowa leaders on June 6, 2009, the IRS agent 'Ms. Richards' told the group to send a letter to the IRS with the entire board's signatures stating that, under perjury of the law, they do not picket/protest or organize groups to picket or protest outside of Planned Parenthood," the Thomas More Society announced today. "Once the IRS received this letter, their application would be approved."
Get In Their Faces: Was their a link between Obama's "Fight the Smears" snitch-on-your-neighbors-for-free-speech site and IRS retribution?
During the debate over adopting ObamaCare the White House encouraged liberal activists to report Obama's critics to a "Flag@WhiteHouse.gov" email address. At least one of those reported tells RedState.com editor Erick Erickson he was then targeted with audits. "Remember that website Obama set up to report neighbors who opposed Obamacare? A friend reported himself and got audited shortly thereafter," Erickson tweeted May 13.

"We need to know if there were any others. This certainly fits the rapidly-expanding pattern of people who criticize Obama suddenly finding themselves targeted by the IRS," said Stockman. "Obama's IRS scandal is spreading like a cancer."
Bonus: To be more precise, Sarah Hall Ingram received over $100,000 in bonuses for her yeowoman work from 2010 to 2012.