« CAC's Spaced-Out Challenge: Seeing Double
|
Main
|
IRS IG's report proven to kinda be hasty incomplete bullshit [Purp] »
May 15, 2013
Overnight Open Thread (5-15-2013)
Still a bit sick but feeling better.
Thank You Jenny McCarthy I:  Baby Dies of Whooping Cough In Orange County
"This is the first whooping cough death the county has seen in decades. . . . Officials said the family chose not to vaccinate their child. Some parents are choosing not to fully vaccinate their children because they worry there is a link between the vaccinations and autism."
Thank You Jenny McCarthy II: Measles Epidemic in Wales Has Roots in Antivax Movement
More than 800 people have been diagnosed with measles in Swansea in this recent outbreak. People are lining up to get their vaccinations, and a campaign has been started to get more people vaccinated, which is a good thing; I just hope it's in time. But with so many people contracting the illness, serious repercussions are almost inevitable.

Wales has had low Measles/Mumps/Rubella (MMR) vaccination rates for some time . since about 1998, in fact, when Andrew Wakefield published his bogus study in the Lancet falsely linking the MMR vaccine to autism.
And no thanks to Jenny McCarthy - an anti-vaccine mom finally changes her mind:
And yet I still wondered about that list of things that I would now, I suppose, have to surrender to and immunise my child against. Polio, for one -- a couple of my parents' pensioner friends still carry the limp left by their childhood polio, but none of my friends do, because it isn't around any more. And diphtheria -- what was that, even? I knew it had killed one of Queen Victoria's daughters, but that wasn't our reality.

The reason it wasn't our reality was, of course, due to a continuous programme of immunisation. Duh. Diphtheria is a disease that still kills one in five infants it meets, even if they get treatment, their necks swelling up until they can no longer breathe. I have now seen a picture of a child whose neck was ravaged by diphtheria, bloated like a foie gras goose about to burst. I wish I could unsee it.
Well mostly changes her mind - she had to rely on her mother to actually get the vaccinations done:
When it came to it, my mother still had to take my daughter for the injections, as I was too squeamish. The fact is, I still have a hunch that puts me off vaccinations, a hunch that I can't explain. I just feel funny about them. But I feel even funnier about the thought of mine or anyone else's kid dying of measles in this country in 2013, like Roald Dahl's daughter Olivia did in 1962. "Got to hospital," he wrote in his diary. "Walked in. Two doctors advanced on me from waiting room. How is she? I'm afraid it's too late."
In 1986 Roald Dahl wrote a public letter asking parents to vaccinate their children against measles - an option he never had.
Occasionally, I miss the Bush years. Not because I'm a "compassionate conservative" or because I have a hawkish foreign policy outlook, or even because I miss the leader of the free world routinely asking after my lunch plans (and the lunch plans of everyone in a large crowd). I miss the Bush years because, back then, when someone in the government did something ridiculous to infringe on the personal liberty of American citizens, people would turn out in droves to Hula Hoop for Peace on Pennsylvania Avenue, and plaster what social media sites existed with Ben Franklin quotes about how people are stupid for giving up their rights to the illusion of security. But now, the government just does sh*t like this and everyone is like, "meh.

  -- nakeddc
The Underground: The Only Part of the Economy That's Growing
According to this article the underground economy has doubled since 2009. And that's not a good thing for society or America:
But there is this, too, which concerns us far more than even hundreds of billions in lost tax revenue: When with regulation and taxation we drive the legitimate economy in to the shadows, we turn otherwise honest people who are only trying to earn a living in to dishonest people. Just as broken windows, litter, and graffiti beget more serious crime, underground business corrupts the soul, and makes people more likely to take or pay bribes, evade taxes, or otherwise break the law more comprehensively. Increasing quotidian dishonesty is a symptom of a culture in decline, and we ignore its consequences for posterity at the peril of our children.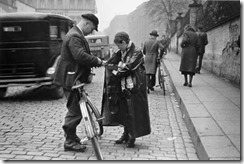 Joey Biden and the Great Chocolate Cannon
Would be a great children's book title. Unfortunately it's also a heartbeat away from being president:
A Wisconsin boy wrote Vice President Joe Biden with an unusual suggestion for making the nation safer: Create guns that shoot chocolate bullets.

On Monday, he got an unusual response: A handwritten note from Biden on vice presidential stationery.

The response thrilled the child, a 7-year-old second-grader, along with his classmates and staff at Downtown Montessori Academy in Milwaukee. Hours later, teachers and others at the school were still abuzz.

"Everybody was impressed. You should have seen everybody. Their faces were just wide-eyed," said Virginia Flynn, the head of school. "The fact that it was handwritten made it really special," she added.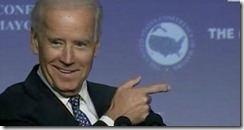 And I have to say it's a better look for her than her previous ones.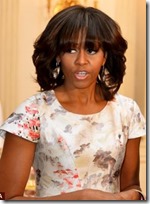 So Why Didn't the 1967 Borders Bring Peace?
The constant refrain of Israel's critics in the last few decades has been the need for the Jewish state to withdraw from every inch of territory it won in the Six-Day War and to return to what they erroneously refer to as the "1967 borders." But as Israelis celebrate the 46th anniversary of the re-unification of their capital city today that was made possible by that war, it's appropriate to ask why peace did not reign in the Middle East on June 4, 1967 prior to the beginning of the "occupation."
Liberal Columnist: 2nd Amendment Written "About A Thousand Years Ago"
Math and understanding that 100 year old Constitution are like really hard sometimes.
Bookworm on Dog Whistle Theater
Teaching Your Kids To Hate You
In general, the higher the tuition, the more extreme the leftward bias of the campus, so that you might as well send your kid to the University of Pyongyang as to send him to Harvard. ...There are probably more Baptists at Brandeis than conservatives at Columbia.
Actually look comfortable and nerdily stylish. You could do worse.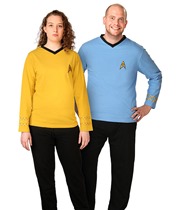 The Last Known Photographs of Famous People
Teh Tweet!
Yahoo group. That is all.
Tonight's post brought to you by the 7 minute workout: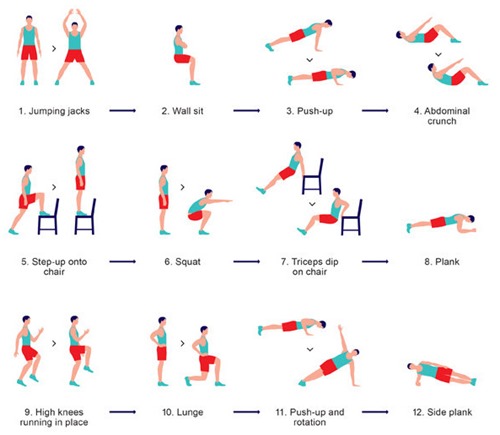 Notice: Posted by permission of AceCorp LLC. Please e-mail overnight open thread tips to maetenloch at gmail. Otherwise send tips to Ace.

posted by Maetenloch at
10:21 PM
|
Access Comments